New Regulations for Online Casino Gaming in Europe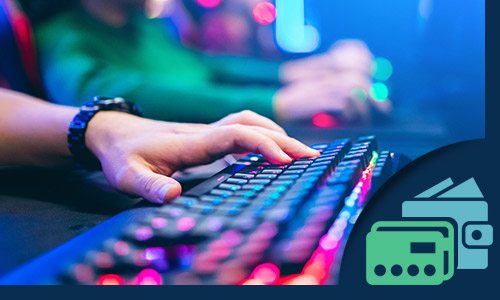 As casino egaming becomes increasingly popular, a number of European legislatures are considering how to best facilitate safe gaming policies for their citizens. Some of the pioneers in introducing such new gaming laws include German, the UK, Sweden and the Netherlands but other European countries are watching the innovators as they consider the future of online gaming in their own countries.
Some countries to watch include:
Germany
The German parliament has agreed on a set of new online gaming laws that will finally legalize online poker and other types of online casino gaming in the coming year. The legislature has set July 1, 2021 as the date when legal online gaming will go live in a regulated format.
Until the new legislation was passed, online gambling existed in Germany but it was unregulated and considered a "grey area" – neither totally legal nor totally illegal. Until the 2020 New Interstate Treaty on the Revision of Gambling Legislation was passed, egaming in German fell under the 2008 Interstate Treaty on Gambling (ITG) which prohibited online gaming within Germany but didn't specifically outlaw gambling via offshore sites that were based outside of the country.
Thanks to the oversight, online operators continued to operate in Germany. The IGT was updated in 2012 to allow each German state (there are 16) to decide on their own policies regarding online gaming. The Schleswig-Holstein region regulated online gaming and licensed operators. In 2013 the state reversed its position but the licenses were still operable. 
Online gaming is still readily available in Germany but now the federal government has stepped in, with an eye on starting to collect on licensing, taxes and other government revenue sources. 
All 16 German states have agreed to the new law that ratifies the IGT. The new Interstate Treaty on the Revision of Gambling Legislation will allow online poker and casino gaming to become legal in Germany on both federal and state levels. The country will open to new licensees and operators will be able to advertise their products. Maximum stakes per spin will be set at  €1/$1.10 per spin, spin duration must be at least 5 seconds and autoplay options will be disabled.
Other regulations will address the maximum limit on the amount of money a player can have in play and multi-tabbing will be discouraged, though in theory, a gamer could play up to four tables simultaneously. 
Netherlands
A regulated online gambling market in the Netherlands is set to begin on January 1 2021. The launch of the regulated market, under the auspices of the Netherlands' gambling regulator Kansspelautoriteit, follows years of uncertainty and confusion in the Netherlands' gaming sector. The new legislation will allow online casino operators to legally provide and promote real money games in Holland. Online casinos will be able to create games for the local market in the Dutch language and based on Dutch preferences. Kansspelautoriteit expects dozens of candidates to submit applications to obtain licenses. 
Some key elements of the new legislation include
Operators will be licensed for 5 years
Two types of licenses will be made available, one for sports betting and one for casino games (spread betting, non-sporting events, online lotteries, table games, slots, etc).
Primary server must be located in a EEA/EU member state
At least one addiction prevention representative must be present in the Netherlands to carry out anti-addiction activities
All remote operators will have access to a central database of excluded players. Remote operators must connect to this list (which will also be accessible to state-owned, land-based Holland Casino and the brick-and-mortar slot machine sector. Once a player is excluded via one operator, all other operators will be requird to deny that individual access to their services for the stated period of time. 
UK
In the UK, operators running any type of real money betting service must be licensed. The licenses are acquired via the UK Gambling Commission which is also tasks with ensuring that the services are safe and fair. Gaming machines including betting terminals, slots and fruit machines also require operating licenses.  Each machine must clearly display the game's odds and return to player percentage (RTP). 
The major changes in UK gambling laws this year revolve around advertising, gambling machines and VIP programs. The most controversy centered on Fixed Odds Betting Terminals, called FOBT machines, where players would once be able to play at £100 or more per spin. The lightning-quick spins created a situation that, in a matter of minutes, a player could lose thousands of pounds. As of April 2019, the maximum stakes were legally set at £2 for such machines along with restrictions on how much a player would be able to deposit each week.
The country also put a clamp on the type and amount of advertising that gaming operators could produce. The country banned advertising on social media where people with gambling problems and underage individuals could be exposed to betting brands and offers as well as during sporting events.
Gaming platforms' VIP programs have also been targeted by UK gambling reformers who successfully passed legislation that bans players aged 25 and under from joining the enticing VIP schemes. Those permitted to join are subject to new controls as a way to prevent the operators from sending them incentives to continue spending.  A bill that would fully ban VIP programs and restrict the amount of free bets and bonus money that can be awarded every month is being considered.
Sweden
Sweden is on the verge of enacting a law that will limit the amount of money that online casino visitors can spend on their gaming entertainment. These will include limits on deposits, bonuses and losses. According to Swedish Social Security Minister Ardalan Shekarabi, a proposal that SEK5k (US$500)-per-week limit to be placed on online casino deposits will be introduced to the Swedish parliament in the coming months. The proposal will include cap on bonus offers and loss limits.
Italy, Switzerland and a number of other European countries are struggling to find the right way to regulate the gaming industry. All agree that, in this era when people are looking for ways to reach out socially,  the key is regulation, not prohibition.
And how does all of this affect us in South Africa, playing at Thunderbolt, our very own South African online casino?  More Europeans will start joining us at Thunderbolt?  Could be....and the more the merrier!