New Online Casino Gaming Platform in China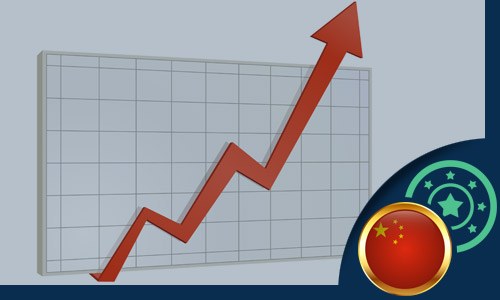 Huang Yiment is China's newest billionaire after his indie game distributor XD shot up 24% on the first trading day of 2021. His company's meteoritic rise came about as a result of the ongoing dispute between app developers and distributer giants who swallow huge cuts of the income that they take in revenue split with the content publishers.
The app developers' frustration stems from distributors' demand for what they believe is an unreasonable percentage of the apps' sales. Yimeng's platform's ascent started when Tencent Holdings Ltd. games were removed from the Huawei Technologies Co. platform.
Yimeng's online casino platform, TapTap, proved able and willing to highlight the games in place of Huawei via a Steam-like download service for games. TapTap allows developers to bypass dominant app stores and evade the huge cut that such shops charge developers. Those savings are then passed on to customers.
TapTap
TapTap is available to customers who live in Asia. It supports content in Chinese, Korean and Japanese, giving users the chance to find the gaming content easily and efficiently. Users search for content in their preferred language and download it to play on their personal handheld mobile device.
There's a search engine that allows users to discover new games, identify games that meet the gamer's specific interests and personal needs and search the catalog for games based on their personal tastes and preferences. The TapTap related apps feature gives users the chance to find similar games to those that they have played in the past.
TapTap's emergence came at a time when game developers' simmering resentment  over the 50% cut that the big app stores charge was about to boil over. TapTap is ad-supported and thus free to use for both publishers and players.
Huang was inspired to develop the TapTap platform by Epic Games Inc.'s fight against Apple Inc.'s and Alphabet Inc.'s Google platform fees. China has a $30 billion mobile games industry and Huang felt that by challenging the status quo, he would be able to change the landscape for the better for gamers and developers alike.
TapTap has already acquired the Genshin Impact blockbuster hit for its platform as well as Pascal's Wager, one of the biggest mobile hits of 2020. Pascal's Wager, an action role-player, has sold more than 1.05 million copies around the world with half of those sales coming through TapTap. TapTap now aims to lure other developers who are dismayed by Tencent, Huawei and Xiaomi Corp's tight grip on game development and distribution.
Pascal's Wager was created by the Giant Network Group Co. whose studio founder, Yang Yang, said, "The timing was perfect in that our game met with TapTap's rapid growth," Yang said. "If someone wants to work with you without even making money, that means they really care about your product. Their way of game publishing is disruptive."
Breaking a Monopoly
Huang has spoken out about some of the unfair market practices in which the big distribution platforms engage. That includes the practice by Xiaomi and Huawei to make their app stores the default on the phones that they sell. "More and more creators will come out and say 'no' to traditional distribution channels because they don't need to pay them for selling good content," Huang said, as quoted by Bloomberg News. "The danger of companies using hardware to trap users inside their ecosystems is something we should be looking at from an anti-monopoly standpoint…..In this process of content creation, the content creators should have more benefit."
The rise of TapTap is being facilitated by a global – and growing – consumer and government backlash against the mobile giants who are controlling the app economy. Simultaneously, the Chinese government is cracking down on powerful internet corporations including Alibaba and Tencent.
The issue of gaming platforms has not yet been addressed, at least not publically at a governmental level. But discontent is brewing among the developer studios due to the practice of Chinese Android Stores to charge 50% and of Apple and Google stores to charge 30%.
Tencent has been focused on getting a larger cut of sales in marquee titles through Huawei's app store. In the case of Honor of Kings, no deal was reached and that led to Huawei's decision to remove Tencent games from its app store at the end of 2020 (they restored them hours later). TapTap was ready and willing to step in.
TapTap on a Growth Spurt
Against that backdrop, TapTap has been enjoying a growth spurt. The TapTap userbase grew by 52% in the first half of 2020 and stock in the parent company, XD, has risen approximately 470% since the end of 2019 when the company listed in Hong Kong. Market capitalization has exceeded $3.7 billion making Huang, a college dropout, $1.3 billion richer.
XD owes its success to a number of factors, not the least of which involves its lack of reliance on Tencent's patronage. Some of its backers include Tencent nemesis TikTok and ByteDance.  Fellow Shanghai startups miHoYo, creator of Genshin, and Lilith Games are among TapTap's investors.
Huang Yiment
The new billionaire Huang Yiment is a former semi-pro basketball player whose first business, the VeryCD download network that operated on a peer-to-peer platform, was quickly overrun with pirated content. That included a sex tape that had been recorded on Huang's university campus which led to Huang's dismissal after Huang refused to remove it. Online platforms, Huang told school officials, shouldn't be placed in a position in which they bear responsibility for policing content.
Huang never regreted leaving school. He went on to create web games with loot boxes that brought him significant earnings when users bought weapons and other power-ups for their sorcerers and warriors. Eventually, he saw an opportunity in the growing field of mobile gaming. The mobile sector, Huang realized, lacked a Steam-style platform where users could download content for free. Today, XD's TapTap game store served over 25 million monthly users.
Outside China
TapTap is dedicated to serving gamers in Asia. For other areas, Fortnite maker Epic Games is offering a 12% revenue split in its games store with developers. Like XD, Epic features in-house games that are designed to attract users to the store.
Chundi Zhang, a gaming analyst with Ampere Analysis commented, "It's about time for Huawei and its peers to make changes.But if the big guys do cut their fees, it will be TapTap's turn to be threatened. This is a game of checks and balances."