New Australian and UK Laws for Online Casino Games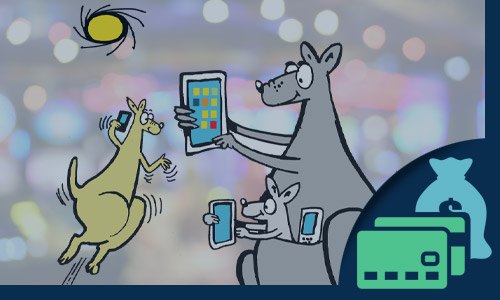 Lawmakers in the United Kingdom and Australia are proposing to restrict online casino games in ways that will make it safer for their citizens. The proposals aim to reduce gambling while ensuring that operators are clear in what they present to their customers.
Australia
In Australia, MP Andrew Wilkie is pushing to have social casino games outlawed. Wilkie introduced Bill 2020, the Interactive Gambling Amendment (Banning Social Casinos and Other Measures), that would amend the Interactive Gambling Act 2001. Interactive Gambling Act 2001 already prohibits online casino gambling for real money in Australia but the amendments would extend further protections to the public.
At present, any Australian gaming operator that provides online gaming can be fined up to $1.1 million per day. Social casino gaming is currently classified as entertainment in Australia but if Wilkie is successful in getting his bill passed, the classification would be "gambling" and those operating social gaming casinos would be penalized.
Wilkie objects to social casino games because, he says, they pave the way to gambling addictions. He says that by offering real money gambling online it normalizes gambling behaviors and makes gambling seem risk-free and socially-acceptable while, at the same time, encouraging the player to feel that s/he is invincible with his/her betting and, at the end of the day, will certainly win. According to Wilkie, gambling-like games prepare children for real-money gambling later in life. Australians, said Wilkie, are  "the world's biggest gambling losers per capita, losing more than $1,200 per year [on average]".
By bringing the bill to parliament now, Wilkie hopes to stymie the surge in COVID-19 related gambling losses. According to the Australian Parliament's website, Wilkie's address Parliament focused on these issues.  "In May," said Wilkie, "the Financial Review reported a significant spike in gambling during the Covid-19 pandemic shutdown, with data from some organisations revealing a 114 per cent increase in online gambling transactions during the pandemic. Gambling counselling services say they are seeing an increase in demand, despite clubs and casinos having been closed during the coronavirus lockdown."
Other recommendations that Wilkie suggested included $1 maximum bets on pokie machines, pre-commitment systems that cut people off when they reach their self-imposed betting limits and slower spins. Wilkie's bill is now heading to its second reading in the House of Representatives as Australian legislators consider the best ways to ensure that Australians have access to safe gaming entertainment.
UK
Lawmakers in the UK are also exploring ways to make online gambling safer. This past year has seen a number of moves toward this goal including a ban on the use of credit cards to place bets, raising the age threshold to 18 for purchases of National Lottery tickets and scratch cards and advice that online operators contact customers after an hour of play by webchat or phone call to make sure that they are not betting beyond their means.
The Gambling Commission says that it is ready to implement the new limitations immediately but some members of parliament are not satisfied with those restrictions. They have advanced further suggestions that include limits on spin speeds and the imposition of a permanent ban on features that celebrate losses as wins.
The Gambling Commission says that the main concern involves online slot games which account for an estimated 70% of online casino games. Residents of Great Britain play more online slots and similar casino games than any other type of game and UK gaming is said to account for 15% of worldwide slots gaming.
The UK also wants to ban reverse withdrawals. Reverse withdrawals occur when a customer requests a withdrawal and then decides to re-gamble the money that s/he'd requested be withdrawn. The Commission noted that "Evidence shows that reverse withdrawal functions present a risk to players because of the temptation to continue gambling."
The new moves follow last year's crackdown on Fixed Odds Betting Terminals which are played in-person in bookie shops. In the FOBT curbs, the government lowered the maximum amount of money that could be bet on the machines from the previous £100 to £2.  Now they want confront with what is, in effect, online FOBTs, as they strive to give the gaming customer the chance to control his/her spending.
Google Gaming Apps
As Australia, the UK and other nations consider different ways to make online gaming safer, Google has announced that its gaming apps, which until now have been available only in France, Ireland, the United Kingdom and Brazil, will now be available in an additional 15 countries.
Google's Play Store will now feature real money Android apps in the United States, Japan, New Zealand, Belgium, Australia, Canada, Spain, Sweden, Mexico, Norway, Columbia, Denmark, Germany, Romania and Finland.
It is not yet clear how the new Australian and British gaming restrictions will affect the Android gaming apps. Google is putting the responsibility on the shoulders of the app developers to adapt their apps to the various legal restrictions on online gaming of each country and, in the United States, each individual state.  The apps involved are real money apps and playing the games involves real money. Each developer who uploads an app to the Play Store must be licensed to operate a gambling operation in the country/state in which the app will be sold.