Neteller Banking - A Solution You Could Use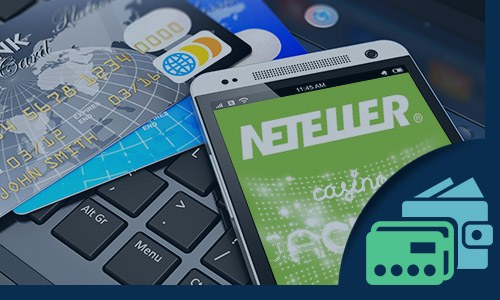 Whether you are a beginner at the online casino or a regular visitor, one of the first things to work out is how you play to handle your banking. In other words, what system do you plan to use to convert your real world money into digital currency that can be used to purchase playing credits.
Like most people, you probably want a banking system that you can trust, that is easy to use, and that keeps your playing discrete and private. You can use your credit cards or make bank transfers from your account, but those will not be discrete and private. They will have your name on the payments at the checkout.
One of the most popular systems across the world for online casino games is Neteller, a simple banking system that lets you make safe, secure payments through the Internet through several dozen currencies. All you have to do is choose the Neteller box at the payment window and the money you send goes directly from your account to the casino. No one ever knows the name behind the payment.
Neteller vs. Credit Cards
Neteller is a safe way to spend money online. It builds a wall of protection for you and your money when it come to identity theft and general fraud that takes place on the Internet. You only need to use your credits cards for one account, your Neteller account, which is protected by one of the most sophisticated encryption systems working today. After that, all of your spending online is through Neteller. No one ever gets access to your credit card information.
It's also quick to send money across the world. The system is accepted widely, so your money is not just for casino games. It can be used for purchases or payments throughout the Internet. It even works for sending money to people who don't have a Neteller account. If they don't have one, Neteller will send them an email telling them that a payment has been made for them and includes instructions on how to open a free account.
Safe Way to Play in the Online Casino
In addition to being safe and anonymous, the Neteller system is also ideal for people who are serious about building a safe casino environment. Most gambling experts agree that the best way to avoid over-playing or over-spending at the online casino is to set aside an amount of cash you can afford to lose and to stick to that amount only, no matter what happens. With Neteller, you can enforce that principle by only adding to your account the amount you had determine was safe to lose. That way, you can't spend more money than that.
If you win and there is more money in your account, you can decide if the winnings should be seen as separate from your normal amount of money. If so, you will have to keep track of how much you win and how much you are allowed to spend. If the spending can include the money you win as well - since the point is to set a floor on how much money comes out of your account - then you can just play with what's in your account.
And when that's done, it's time to stop playing, even if you feel that there is a big win just around the corner. It's easier to enforce the rule when you simply have no money left in the account to transfer for more playing credits. It takes some of the temptation out of the situation and keeps you focused on what's important - having fun within your means.