Macau's Government Promotes Stability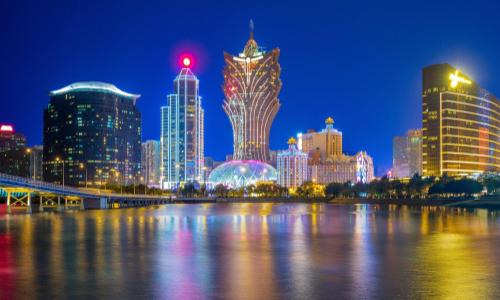 By signing new concession agreements Macau's government, and by extension, the mainland Chinese government, are signaling their confidence and support of Macau's casino industry.  Over the past few years, the Asian casino industry has been rocked by the COVID-19 pandemic, the Chinese clampdown on junket operators who ferried Chinese gamblers to and from Pacific casino destinations and questions about the Beijing rulers' policies on online casino gambling in China - where they, unfortunately, cannot use their Thunderbolt casino coupons.
There are still more questions than answers but in Macau, a Chinese-ruled territory that has built up a multi-billion dollar casino industry, there is a sense of security now after the Macau government signed a new round of concession agreements with gaming company operators who run properties in the territory.
According to the agreement, over the next decade, the six licensed operators will collectively invest nearly $15 billion on projects that are designed to attract international tourism and diversify the economy so that it is not completely reliant on gambling.
Now, together with the easing of COVID-19 restrictions and the resumption of air and ferry service, casino companies hope that all signs are 'go' for a post-pandemic rebound in Macau. The Macau government also has a lot invested in the territory's casinos. Over 80% of the territory's revenue comes from the casino industry and the local economy is totally dependent on the casinos' successful operations.
Concessions
In December 2022 the Macau government awarded 10-year concessions to companies that operate casino resorts in the Special Administrative Region of the People's Republic of China. Concessions are, in effect, operating agreements that the casinos have with the government. In return, the government licenses the casino and other resort operations.
In recent years the Macau government has been increasingly focused on diversifying and the new concessions agreements reflect this focus. Macau wants to increase non-gambling attractions and the $15 billion that the casinos have agreed to pay in return for the renewed concessions will go towards projects that will encourage international tourism and diversify the local economy beyond gambling.
Investments
As part of the agreement, MGM will receive the OK for an additional 200 gaming tables though those tables will be reduced at other locations. The biggest investments are coming from Macau's biggest operators including Hong Kong-based Galaxy Entertainment and Las Vegas Sands. Sands will invest $3.75 billion dollars which will go for non-gaming projects like a luxury yacht experience and a new conference facility. One Sands official said that the company was pleased with the agreement because that money would probably have been invested anyway so instead of a direct investment, it will now simply be paid directly in exchange for a license.
MGM Resorts has the same outlook. MGM is set to invest $2.1 billion in entertainment, medical tourism and cultural events. The company had already budgeted the money as their own investment but now will simply work with the government, using the money that it is paying for a renewed concession agreement.
SJM Holdings plans to renovate its defunct floating casino where non-gaming events will be offered while Galaxy has announced that it will build Macao's first high-tech amusement park. Wynn Resorts, which committed to a $2.2 billion investment, has plans to build a state-of-the-art restaurant and theatre experience while expanding its marketing efforts in Asia and North America in an effort to boost international tourism. Melco Resorts and Entertainment meanwhile, plans to bring back its House of Dancing Waters attraction, build an indoor water park and build a medical clinic with advanced imaging technology as it focuses its marketing on medical tourism (visitors to travel for medical treatments and expertise).
Challenges
There are still challenges ahead. The junkets, which once brought in the lucrative high rollers from China to gamble at the Macau casinos, barely exist today. The Chinese government was cracking down on that segment even before the COVID-19 pandemic began to minimize money laundering and the draining of cash from the mainland. The Macao gaming enforcement agency and the Macau secretary of finance have said that they will comply with China's strict limits and increase monitoring of the high-rolling Chinese gamblers to ensure compliance with Chinese law.
Now that China has resumed its e-visa program, Chinese travelers will be able to apply electronically for travel documents. That, together with the easing of quarantine requirements means that the Macao government's projections of 2023 GGR will meet its $16 billion expectations.
Macau's next big challenge may be Singapore's expanding casino industry. Third quarter 2022 results from Sands show a significant jump in visitation and spending following the lifting of COVID travel restrictions. Fitch has already said that it estimates that in 2022, Singapore will achieve 80% of its pre-pandemic gaming revenue and 95% in 2023, making it Macau's biggest regional competitor.
Prior to the COVID lockdown, the government of Singapore had announced that it would support a $6.64 billion build-out of its two existing integrated casino resorts. Plans included a 1000-room luxury hotel for Marina Bay Sands and the enlargement of the Universal Studios Singapore theme park on the premises of Resorts World Sentosa. In return for each company investing S$4.5 billion into their respective projects, Singapore guaranteed that the operators would continue to operate through 2030. Now that the COVID-19 restrictions have eased somewhat, the city-state is moving forward with the projects as it focuses on remaining competitive with Macao and possible new properties in Japan.