Macau Casinos Taking a Hit from the Corona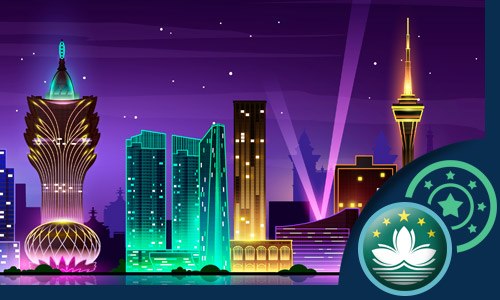 Only a few weeks after news of the Coronavirus hit the world headlines, the fallout is being felt in many areas of the world, but nowhere more so than in and around China.  In a startling development, 41 Macau casinos have closed, draining the income for the entire region for a minimum of two weeks and sending local gamblers searching for accessible online casino games.
Coronavirus
The coronavirus is best-known for causing a severe respiratory illness that can lead to death. Coronavirus was first identified in Wuhan in the Hubei Province of China. There are thousands of confirmed cases in China and new cases have been appearing daily in many international locations, including in the United States.
Officials in China and the Wuhan region are battling the mysterious outbreak by isolating the province as much as possible.  In addition, Chinese citizens are being banned from travel to many locations  including Australia, Hong Kong, Vietnam, United States, Singapore, South Korea, Japan, the UK and others. 
Macau
Now, officials in Macau have requested that the territory's 41 casinos close for 2 weeks to help stop the spread of the coronavirus. Large gambling operators including MGM, Wynn and Las Vegas Sands, which sustain the territory's economy, are losing hundreds of thousands of dollars a day. Even in a best-case scenario in which the casinos reopen in a few weeks, it could take years for these companies to recover their losses.
According to health authorities in Macau, 10 people have already been sickened by the pneumonia-like illness including an employee of the Galaxy Casino hotel.  The Galaxy is one of the city's busiest gambling establishments. No deaths have been reported yet in Macau but the coronavirus is known to have killed thousands of people to date in mainland China. There have also been casualties in Hong Kong and the Philippines.
Ho Iat Seng, the chief executive of the government of Macau, spoke about the decision. "Of course this was a difficult decision, but we must do it for the health of Macau's residents." Ho Iat Seng spoke in a televised news conference, wearing a blue face mask. He said the case of the hotel worker served as a warning to the city which worried that the virus could spread after the employee shared shuttle buses and the casino cafeteria with colleagues.
Gambling accounts for four-fifths of the semiautonomous Chinese territory's revenue. Ho was optimistic as he predicted that "Macau can still bear these economic losses."
Comeback
It's not only the casino operators whose fortunes could plummet if the shutdown continues. If Macau doesn't get back on its feet soon the global economic outlook, the fortunes of major companies and the jobs of workers around the world are in danger.
The world's dependence on Chinese money is nowhere on display more than in Macau which is a glittery and sometimes gaudy symbol the economic powerhouse that China has become. Macau, which is a former Portuguese colony that was returned to Chinese control in 1999, is the only part of China that allows casino gambling but a huge percentage of its patrons are from China.
Over the last 2 decades Macau has been transformed into a thriving international and hub for gambling, fine dining, entertainment and luxury shopping. Wealthy Chinese visitors have turned the territory into a mega-center of where opulent displays of wealth, much of which is shown off by Chinese casino junket travelers. The once sleepy city of just over 622,000 people is now the Vegas of the East but its reliance on China is both its strength and its weakness.
Only a few weeks ago, Macau was bustling as tourists from the mainland arrived to spend the Chinese New Year holiday in the city. No one saw any signs of the epidemic anywhere. By late January, many visitors and employees of the casinos and the hotels were wearing face masks.  Soon afterward Macau suspended basic public services and officials were urging residents to stay at home other than to get food.  Carlos Lobo, a lawyer and gambling consultant in Macau commented, "It's just mind-boggling. I've never seen anything like this in my 25 years here. This shows two things: the seriousness of the situation and the extreme measure that the government is taking to control the outbreak." 
Macau's gross gaming revenue dropped 3.4 percent drop last year over the previous year but it's still almost six times that of the Las Vegas Strip. A number of American casino operators, like Las Vegas Sands and Wynn Resorts have come to rely on their Macau properties to keep their bottom line healthy.
Visitation
As of early February visitation is down 80%. Matthew Ossolinski, a gambling consultant and investor who specializes in advising Macau casinos said that the impact will be "devastating" in the short term. He estimates that, even if the casinos reopen after the 2 week closure, Macau's 2020 gaming revenue would still decline 5% to 15%.  According to Ossolinski, once casinos reopen and Chinese visitors can again enter the city, Macau will bounce back. "Macau remains the golden goose," Ossolinski said. But it's "harder to predict" how long it will take for things to pick up.
Wynn Resorts owns three properties in Macau. Michael Weaver, a Wynn Resorts spokesman , said the company supported the government's decision to close casinos in Macau. "Our greatest concern and our top priority is the health and safety of our employees, their families and the citizens of Macau," Weaver said. "We believe that our goals and the goals of the Macau government during this challenging period are fully aligned."
A spokesman for Sands echoed that sentiment when he said that the "health and safety of our team members and guests remains our number one priority."
Las Vegas
Now, everyone's eyes are on Las Vegas. Will people be deterred from visiting Las Vegas? No one knows. The big operators are saying that they don't anticipate any impact on their Las Vegas operations. There is one suspected case of the coronavirus in Clark County and only a small percentage of Vegas visitors are  from China.
"At this time, if they stopped coming for several weeks or a few months, it wouldn't do tremendous damage," said Mike PeQueen, a financial expert with Hightower Financial. "But we'd like to see that market open up again."