Macau Casino Industry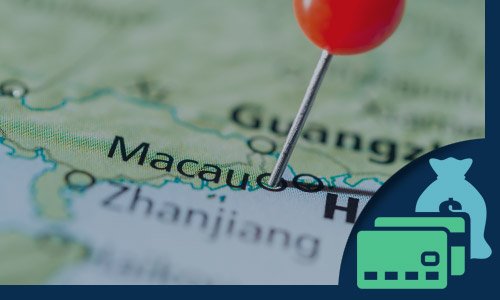 After a year of unprecedented losses the Macau casino industry, the Macau authorities and the Chinese government are facing questions about how the huge casino industry on Macau can move forward.  Macau, which was once a Portuguese colony, is now a semi-autonomous Chinese territory and decisions made regarding the multi-billion dollar casino industryon Macau are made with Beijing's involvement.
Even before the pandemic, foreign-owned Macau casinos were in a state of uncertainty. Their concessions – government agreements that allowed them to operate their casinos in Macau – were set to run out.  The Chinese government was clamping down on junkets that brought wealthy Chinese gamblers to their gaming tables.  Possible involvement of Chinese gangs in money-laundering activities and other criminal enterprises was being questioned.
The Macau casino industry seems to be bouncing back slowly from the pandemic but it is facing other questions about future operations and procedures.
Concessions
Six foreign-owned casinos have "concessions" from Macau's territorial government which allows them to operate their resorts in the territory. Licenses held by MGM China and SJM Holdings were set to expire this year while those of Galaxy Entertainment Group,  Sands China, Wynn Resorts, Melco Crown Entertainment run until 2022. Until recently, no word had been received about extensions of those concessions but now Macau's leader is indicating that the extensions will be granted until 2025.
The casino operators had been concerned at the lack of progress on the concessions. The government had originally said that they were going to launch a fresh public retender process for gaming rights. But that hasn't happened and in the meantime, indications are that the concessions will be extended. The extensions were predicted by Morgan Stanley investment bank.
The Macau government has indicated that it plans to revise the city's gaming law in 2021. The government says that such a revision is necessary ahead of a future public retender process. The government has also pledged to hold a public consultation process prior to the introduction of such a bill.
Digital Currency
Digital currency which may soon be introduced could change Macau's casino industry. Macau insiders worry that the change will be another blow to the casinos where revenues plummeted $27 billion over 2019. Now, small numbers of gamblers are starting to return but if China's plan to introduce its central bank-backed digital yuan cybercurrency comes to fruition, the industry could weather another storm worse than the first.
Junkets say that by imposing a government-linked, traceable cryptocurrency, the industry will absorb a blow from which it may not recover. Junkets, which act as the middlemen for high-stakes Chinese gamblers, are already reeling from China's stricter rules related to high-stakes gambling. Junkets arrange travel and hotel stays for gamers but they are more than a travel agency -- their key role is to provide credit to the gamblers who are betting in Macau's casinos. If the government mandates the use of the digital yuan at the casinos for purchases of casino chips – currently denominated in Hong Kong dollars – it's a good bet that the flow of Chinese gamers into Macau will dry up quickly.
If the digital yuan were to be introduced as a form of currency in Macau's casinos, high-stakes VIP Chinese gamblers would no longer need to convert their yuan into Hong Kong dollars. This would reduce the role of the junkets as credit providers.
Such a move would also increase Beijing's ability to monitor cash flows into Macau's casinos which would scare VIP gamers from using the junket system even more. In the past, the junkets have been linked to money laundering, notably in Canada and in Australia.
The Gaming Inspection and Coordination Bureau, Macau's regulator, says that the report isn't true. But the rumor is off and running and the mere suggestion of such a move is shaking up the industry. Junket operators are already making their plans – if the rumored change occurs, most junkets, in a sector which is already struggling because of the pandemic, could well shut down
For Beijing though, digital currency is a win-win situation. Introducing digital yuan to the Macau casinos would allow it to expand its yuan cryptocurrency which could give it the power to challenge the dominance of the U.S. dollar in the international financial system. That would give China what it needs to control the $27 trillion domestic payments industry.
It would also give China the tools to cut off money laundering and shadow banking activities which threaten Beijing's control of is currency. The Macau casinos already ban underground banks and proxy betting and use facial recognition technology at ATMs to facilitate those goals but the imposition of the digital yuan cybercurrency at Macau casinos could close down the underground money movement entirely.   
The junkets aren't the only industry to be worried about such a move. High stakes players account for about $17 billion of Macau's annual gaming revenue. If China mandates use of the digital yuan those VIP gamers could simply head off to Cambodian or Philippines casinos where such surveillance is not an issue. Zhou Jinquan, associate professor at the Centre for Gaming and Tourism Studies in Macau Polytechnic Institute says, "If applied widely, the digital yuan will bring a significant hit to both VIP and mass segments. It'll breach customer privacy and restrict people's betting amount to the potential conversion cap imposed on the digital yuan to foreign currencies."
Some observes disagree. They say that if the high stakes players are pushed away, Macau might become more attractive to families and middle-class tourists who would see Macau as a recreational hub. Ben Lee, a managing partner at Macau-based IGamiX consultancy summarizes Macau's dilemma. "The Macau gaming industry is in a bit of a quandary at the moment and for the foreseeable future. We don't see any hopes of recovering to 2019 levels without a drastic change in the underlying drivers."