COVID Lockdown Breeds Gaming Companions for Young Chinese Gamers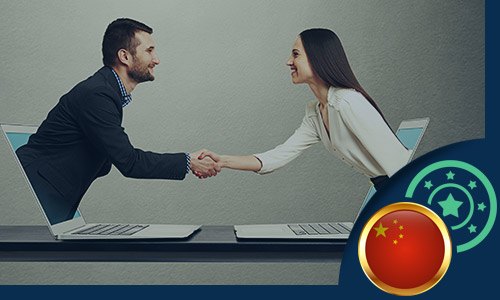 As COVID-19 keeps people of all ages at home, often playing online casino South Africa video games to entertain themselves and stay busy, a new job description is emerging in China. Gaming companions are offering themselves for hire to teach, engage and help keep young gamers moving forward as they play online games from their homes.
There are numerous mobile applications that allow companions to play games online with novice players. Some of these companions are simply "online friends" but most are hired as skill-sharers to help boost the skills of players who want to gain more experiences or achieve higher rankings in their games.
Many of the "companions" are tech workers who were laid off because of COVID-19. Tutoring gaming is now their main income. Others are gamers themselves who have mastered specific video games and are want to pull in some part-time money through their companion gaming. The going rate for a companion is about $7 per hour though most sessions last half an hour. The extra couple thousand yuan is a welcome income.
Platforms
Tutoring apps have sprung up that host the companions and help them make contact with the novice gamers. As esports grows, the demand continues to rise. No where is that more true than in China where  the new platforms are now in competition with major livestreaming services like Douyu and Huya which are preparing to join the gaming companionship industry.
In China, Bixin, which has 40 million users of whom most are between the ages of 18 and 30 is has been leading the new gaming companion sector. Bixin hosts more than 5 million skill-sharers with an average monthly take-home for a full-time skill sharer at more than 7000 yuan a month. The platform also hosts many part-time sharers who are able to supplement their other jobs with the part-time work.   
Du Mingjiang, vice-president of Bixin told Hindustan Times ePaper that "Due to the novel coronavirus outbreak, a very large group of people, who have been stuck at home since the first quarter, are searching for entertainment options such as online video games to keep boredom at bay. Against this backdrop, Bixin has seen significant growth in the number of users and skill-sharers, with the number growing rapidly in the second quarter." 
Bixin has not yet revealed its latest earnings numbers but it has become a major player  in the Chinese gaming scene. In 2018 it closed a Series A funding that brought it tens of millions of dollars and reported a monthly gross merchandise volume of 200 million yuan. 
Most of Bixin's companions are looking to earn extra income but many are finding that working as a skill sharer offers them a better income than other employment opportunities. Kiko Wang is now a full time Bixin skill sharer. "I have got several clients. I spend around four to five hours a day to play games with them and will earn an average of around 7,000 yuan to 8,000 yuan a month," Wang said.
Wang does admit that working as a gaming companion isn't very fulfilling. She hopes to get back on a career track where she can, once again, use her skills in communication and editing videos. She may try to combine those skills with gaming.
"I mainly cater to clients' strong demand for companionship during games, and I have been working hard to learn catchphrases and internet slang to offer them better gaming experiences," said Wang. "I will continue to collect interesting stories during my work and then make short videos for the public."
Expansion
Bixin fully intends to continue its expansion as it creates more positions for master players. Bixin has partnered with livestreaming platforms, esports clubs, gaming firms and short video platforms to expand the companion role into inclusion of professional esports players and online celebrities. The Ministry of Industry and Information Technology has been working with Bixin to develop a certification test for esports trainers.
The gaming companion market, however, has become a huge part of what Bixin has to offer. Du says that the skill sharing market is worth more than 10 billion yuan in China and should continue to grow.  "With the number of younger mobile game players growing steadily, particularly those born in the 1990s and 2000s, many of them will naturally know about and choose gaming companion services for better gaming experiences and improving skills. The market will continue to expand accordingly."
China Gaming Sector
Gamma Data Corp and Tencent Cloud have released a new report that estimates that in 2020, the Chinese gaming sector will generate more than 270 billion yuan. That's a 17% year-on-year growth, impressive even in the COVID-19 pandemic era when gaming worldwide is on the rise. In China, the mobile games market will account for 200 billion yuan in sales by the end of 2020, up 30 percent from 2019.
Wang Xu, chief analyst of Gamma Data commented that, "Owing to the COVID-19 outbreak, the gaming industry has gained a new boost in the first half of 2020, and it will keep growing during the rest of the year" as reported by the Hindustan Times. The report shows that more than 90 percent of the gamers are looking for social interaction in their gaming pursuits, with partnering with other gamers or companions as being a key focus. The report indicates that, of the top 50 mobile games, 68 percent require gamers to group in order to play.
Gaming Industry Support
The gaming industry is thrilled to see the flourishing new sector. According to iResearch market research analyst Liu Wei, game companions help gamers enjoy more satisfying gaming experiences, help keep players company and help lower the skill barriers for novice players which, in turn, keeps them engaged. "It will give a strong boost to the development of the gaming industry," said Liu. "Today, many game companion businesses also involve services such as chatting and singing, which will help build a gaming community for players. Thus, there is vast space for its future development."
Liu noted that game companions are closely linked to the gaming livestreaming and esports industries. This year, Bixin is preparing to hire about 500 people to work in its products and technologies divisions. A Bixin spokesperson said that in the next three to five years it projects that it will be able to offer 10 million companion job opportunities for master players.
Liu believes that the skill sharing market will "further boost the popularity of esports and livestreaming platforms as well as help diversify the offerings and generate new revenue streams. The burgeoning and growing sector may become an essential part of the whole esports industry."