Is There a Free Spins with No Deposit in Your Future at Thunderbolt Casino?
LOG IN to your Thunderbolt Casino account and win now. 
SIGN UP at Thunderbolt Casino today, for an exclusive R10,000 Welcome bonus package. 
Every slots lover's hope is to somehow end up with a treasure trove of complimentary spins to back their gameplay on the house.  It's the stuff dreams are made of!  Imagine spinning away, at no cost to you, and striking it lucky…
Wake up, South Africa!  This isn't a dream.  At Thunderbolt Casino, free spins with no deposit are an actual reality!  We're going to explore some of the ways in which you can use our bonuses and promotional offers to ensure that you get plenty of casino free spins out of the deal.
New to Thunderbolt Casino? You're in Luck!
What are we if not a free spins no deposit casino?  Hang on, we're one of the best casinos this side of Africa… and much more!  As for the freebies – yebo and yes, they are plentiful.  This includes the chance to get free spins with no deposit requirements whatsoever.
So, how do you pull off this dreamy feat?  That's actually quite simple really.  We offer a very special casino free spins bonus… but to be eligible to claim it, there are a few important rules that you need to comply with and fulfil.  Before we get to that, let's talk about what you can get!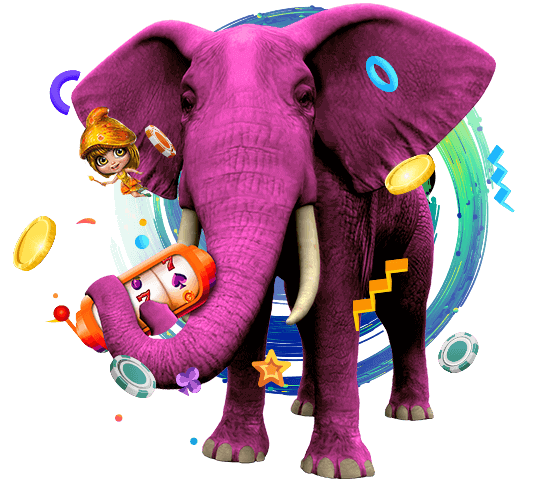 New Players–Get NO Deposit FREE Spins!
How does 50 FREE Spins Sound?  That's a rhetorical question as we know it sounds nothing short of lekker!  We know the next question is how do you qualify to redeem this "FIRST SPINS" gem of a bonus offer?  You need to use the unique bonus coupon code, aptly titled "BEGINNERS_LUCK".  This unleashes the free spins with no deposit required!
As for meeting the qualifying criteria, this is where you need to 'listen carefully' – if you know what we mean…  and don't try to pull a fast one on us.  We monitor all the games we offer, 24/7.  That includes our special ability to "track and review" every spin, roll, hand, etc.  Pretty snazzy hey!
Right, now to qualify for the incredible offer, you need to adhere to the following:
Be a new member of Thunderbolt Casino – this means that you need to be a new member who has never had an account at Thunderbolt before.  Never as in ever.
Have only ONE account at our casino – if you have more than one, we'll find out and eish, it won't be good.
You only get one bonus per member, per household, shared computer, and IP address.
You can only claim one new player promotion at a time, even when we're offering multiple new-player promos.
Our no deposit, free spins bonus is subject to a playthrough of 60 times.
You need to meet our withdrawal criteria, which could include things such as verifying your identity before you can cash out on winnings accumulated with the casino free spins.
Those are just a few of the things you need to know.  We urge all players to read our 'PROMOTIONAL TERMS AND CONDITIONS' which can be found under our general T&Cs page.  Meeting the requirements are as easy as taking a quick 5-minute cable car ride up Table Mountain.  Hey, it could have been a half-day hike to the top instead!
Comp Points = Free Spins with No Deposit
As with every good free spins no deposit casino out there, we reward you simply for playing.  Say what!?  Yep, as you play, you earn what is known as 'comp points'.  Each and every player is eligible and automatically earns comp points from the get-go.
How do comp points qualify as free spins with no deposit?  It isn't the comp points that count as casino free spins, it's what you get out of them in the end that does.  Whether you play at breakfast or midnight, every R10 you bet will earn you 1 comp point.
Accumulate enough of these and you can fund your very own free spins with no deposit needed!  In terms of converting the points to cash, that is done in increments of 100 points.  For every 100 points, you get R1.  There is no specific amount of rands of comp points needed to exchange them for cash – which is pretty unique to Thunderbolt Casino!
Once you're ready, you can log into your Thunderbolt online or mobile casino account, click on the 'My Account' tab and select the 'Comp Points' option located on the right.  Then it's simply a matter of you choosing how many comp points you want to redeem… and behold!  You've just created your very own free spins with no deposit bonus.
Ready to Deposit? MORE Free Spins Await!
We have to mention an honourary bonus that can get you a ton of complimentary game time at our free spins no deposit casino.  Now, it isn't a no deposit casino free spins bonus – but rather it is to show you that there are more free spins in your future, even as an existing Thunderbolt Casino player!
We are referring to our Phuza Thursday bonus.  Yoh, weeks can sometimes feel like months and Phuza Thursday is like a mini-Saturday in South Africa.  Whether you go out for a few drinks or play casino games on your laptop, PC or mobile, it just gives you that little boost to make it through to the weekend!
Our Phuza Thursday doesn't involve any drinks or partying, but there are BARs in the equation… you know, the kind you often see on slots reels?  Hey, we even offer cherries!  They won't top your cocktail, but they can line up to pay out on our slots.
As for what the bonus entails, Phuza Thursday is a match deposit bonus – but it's not an ordinary one.  In short, it's a 150% match bonus PLUS 50 FREE SPINS on the Sweet 16 Blast slot by SpinLogic!  That's pretty much a party in its own right.  As with our free spins no deposit bonus, Phuza Thursday – the bonus – is unlocked with a coupon code, "PHUZA-THURS".
We are THE Best No Deposit Casino!
We're flippen generous.  Check in day or night, during the week on the weekend, and Thunderbolt Casino will have 'something, something' to offer.  You can look forward to our monthly "R250 Treat", our weekend deals that involve cash and more free spins, our 25% daily cashback bonus and even Friday Freebies.  There's even our 40% King Cashback, available daily, exclusive to VIP players.
Now that you know how we go about rewarding both our new, existing and veteran players, all that's left is for you to sign up at Thunderbolt Casino!  Claim one of our welcome bonus offers on your way in, and remember to read the bonus T&Cs to get the most out of your freebie!