Is South America the New Frontier for Online Casino Gaming?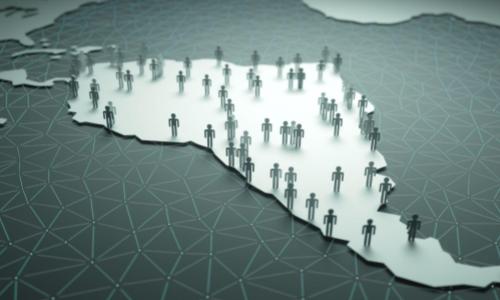 Gaming industry analysts say that igaming companies should consider targeting South America for new businesses.  While the South African online gaming business is already huge with our very own, Thunderbolt online casino, South America has the most promising new emerging market for online gaming in the world with mobile gaming being particularly popular. Latin American players are particularly fond of gaming machines such as slots and bingo which makes South America an tempting investment opportunity for gaming operators. The companies, however, are faced with a myriad of differing regulations that complicate their entrance into the South American market.
Some of the most lucrative South American markets include:
Brazil
Brazil is the largest country in South America with 200 million people, of which approximately half have mobile access. Brazilians are famous for their passion for football and that passion translates into an enthusiasm for placing bets on the games.  Brazilians also like to watch and bet on horse races, basketball games and mixed martial arts matches. The Brazilian government takes its piece of the pie with a sportsbook license fee of $4.4 million for a five-year license.
There are no laws specifically legalizing casino gambling in Brazil so gambling sites like the Grand Casino Iguazu & Resort Spa near Sao Paolo and the Amambay  Hotel and Casino in Ponta Pora do offer casino gaming. There is no federal legislation that relates to online gambling and there are numerous online casinos that operate in Brazil.
The Brazilian government has outlawed use of credit or debit cards for gambling transactions. However, some online banks are authorized to transfer money to and from sportsbooks and casinos. Cryptocurrency payments and mobile money transactions are also allowed.
Mexico
With the second-biggest economy in Latin America and a population of 120 million, the Mexican market could be an attractive one to gaming operators who want to set up shop in the country. Mexicans favor baccarat and blackjack as casino games but, like Brazilians, go nuts over sports bets, especially for football.
Legislation to regulate gambling in Mexico is mostly non-existent. The country allows fantasy sports, online casino gaming and online sportsbook betting without need for a special license though the online entities are required to partner with a licensed land-based casino through which they can offer their services.
There are a total of 206 legal gambling facilities in Mexico. Mexico allows individual states to legislate for gambling in their jurisdictions and there are currently 28 Mexican states that allow gambling. Favored forms of gaming in Mexico include those land-based casinos, sports betting parlors and horseracing and greyhound racing tracks.
The popularity of online gaming is growing in Mexico. To operate an online casino in Mexico, a gaming operator must obtain a permit from the SEGOB (Ministry of the Interior). Other than that, there are no regulations governing online gaming in Mexico.
Colombia
Gaming operators see Columbia as a strong market for mobile gaming. Half of the country's residents have access to mobile internet and 60% of Columbians gamble. Columbia has regulated its gambling industry and retail and online gaming is available to players throughout the country. The largest casino area in Columbia is in Bogota which has 27 gaming facilities. The largest Columbia casino is in Pereira, the Casino Rio Pereira.
Thanks to this environment of regulation, more and more, gaming companies are investing in Columbia because they feel that there's certainty about the future there. Gross income from gambling has been growing from one year to the next over the past decade. The gambling landscape is favorable to gaming operators who pay a relatively low gambling tax of 15% of GGR plus a flat tax of $175,000.
The Columbian market includes demand for live dealer games, slot machines, virtual sports, card and casual games and poker. Sports betting has been legal in Columbia since 2016.
Argentina
In Argentina, 15 of the country's 23 provinces have legislated to allow legalized gambling including online gambling. This includes the City of Buenos Aries as well as the Province of Buenos Aries where local and foreign companies can establish partnership agreements.
Much betting in Argentina takes place through the lotteries which are run by the individual provinces and regulated by provincial governments of each province. Multiple provinces host casinos including the Casino Buenos Aries in Buenos Aries, the Casino Iguazú in Puerto, Misiones Province and the San Carlos de Bariloche in Rio Nego.
Central America
Panama and Costa Rica, countries close to the border of the United States, are focused on attracting gambling tourism from America.
In Panama, gambling is regulated by the country's Ministry of Finance which gives licenses for $50,000 and online casinos operate more or less freely in the country.
Costa Rica does not allow its citizens to operate gambling entities but citizens of other jurisdictions can run offshore casinos from Costa Rica. The country does have a few small casino venues where people can play slots and a few table games but local and foreign citizens can access online casinos and play 24/7.
Costa Rica does not issue licenses and prohibits any transactions within the gambling industry with their citizens. However, foreign companies may offer their services to citizens of other jurisdictions with a "data processing" license. This has helped attract foreign investment and made Costa Rica home to a huge number of offshore casinos.
Peru
Peru has not yet regulated either online gaming in the country but sports betting may soon come under national regulation through the Ministry of Foreign Trade and Tourism. In the meantime, gamers can play at one of multiple land-based casinos including those located in Miraflores, Magdalena del Mar, San Martín de Porres, Independencia, Lima and Pueblo Libre.
Online operators can offer offshore gaming to Peruvian citizens.