Gamble at instant play casinos?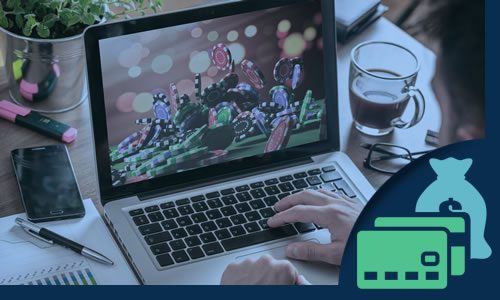 Instant Play Casinos – Gambling Online
If you love to gamble every once in a while, if you want to feel the adrenaline coursing through your veins on a regular basis, and to have fun without holding back, you know that there is nothing as important as having an accessible gambling venue at arm's length at all times.
Once you create an account at this casino or another, you are left with an important choice to make: how are you going to gamble when you have the time for it?
Most casinos, much like the Thunderbolt casino, allow you to access all the games and promos in three ways: the downloaded casino software, the mobile app, and of course – the instant play casino platform.
You can find the basic features at all the gambling platforms, but they still differ from one another in the extra features they offer. This is something you should take into consideration before you set out on your gambling adventure.
3 Gambling Platforms
Once you create an account at your casino of choice, you can always access all games via any of the available platforms, giving you the fullest possible flexibility in your game play.
Each platform features  slightly different things – so where the download casino might fill your needs one day, the mobile might be the best choice for you on another day.  Visiting a friend?  You can play on your account on the Instant Play casino in his computer.  No download needed.  Travelling?  Mobile is clearly the best choice. And so on....
Below we've jotted down a few facts about each platform to help make your decision process easier.  Check out these few notes we've brought to your attention, and hopefully, it will help you in the long run.
Downloading the casino's software to your personal computer means that you can access all the casino has to offer with one simple click of a button. The quality of the games is outstanding and you can easily navigate the software to find anything you need.

However, if you use the software, you will be able to gamble from one computer only, which might be too restricting for some gamblers.
Instant play casinos, on the other hand, are all about free access. If you choose to go down this road, you can access all the games and promos via the online casino with no download required, aka – accessibility.

Although this sounds like the perfect solution for every gambler, instant play casinos with no download requirements have their own glitches you need to think about. First and foremost, the quality of the games on the online platform is inferior to what you can find at the downloaded software, which can dampen the mood a bit.

Also, when you gamble online, the screen can freeze from time to time since the speed of the game changes as well, which is another thing to take into consideration when you gamble.

The instant play no deposit bonuses at the casinos are also quite remarkable, so don't think you will miss out on anything if you decide to go with this platform.
The last platform you can use is the mobile app. By using your phone to gamble, you can have fun at all times of the day, no matter where you are or if your computer is anywhere in the vacancy.

However, since mobile casinos are less developed than the other two platforms, you might find that the selection of games and promotions is not as rich as you would like it to be. This difference between the platforms is not always bad because casinos often offer you a generous selection of bonuses and promos you can't find on the other two platforms, which can enrich your experience without much effort.
All three platforms require that you have a solid internet connection - or cellular connection for mobile play - since you have to make contact with the casino's main server to play and gamble to your heart's desire, so none of the platforms are suitable for offline gambling.
All in All…
At the end of the day, whichever platform you decide to use will grant you access to a selection of entertaining games and lucrative promotions.  So it doesn't matter where you gamble - you can have fun anywhere, and at any time!