Indian Investors Turn to Online Gaming Industry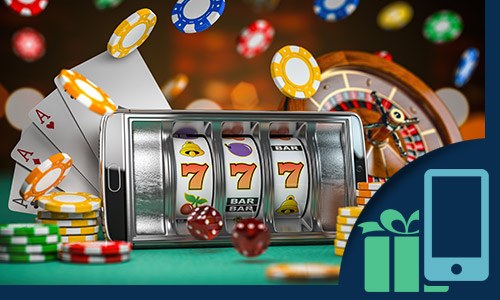 The online casino gaming sector in India continues to grow and evolve. It has emerged as a significant component of the country's mainstream entertainment industry. Especially noteworthy is that this is the only sector of the entertainment industry that is operating during COVID-19.
Indian online gaming has seen exponential growth over the last five years. In 2015, the sector was valued at $360 million and today its estimated value is $930 million. If current trends continue, projections are that it will be valued at $3.7 billion by 2024. This projection takes into account the improved quality and engagement of available content as well as the growth of digital infrastructure. A recent report by Maple Capital Advisors. Gaming - India Story, reported that India currently is home to over 400 gaming startups.
Mobile gaming now accounts for 85% share of the country's online gaming market. An increased usage of Internet-enabled devices, including smartphones, is propelling the increase. Other factors that account for the growth include the change in society's attitude towards gaming, rising disposable income and the growth of teens, 20s and 30s in the country. The main element that fuels the growth is the proliferation of smartphones. Smartphones are ubiquitous among India's millennials and GenXs and this has revolutionized the industry to open new avenues for a new generation of gaming companies.
Investors see the online gaming industry as the next multi-billion dollar opportunity for  enterprises and startups. More and more people were turning to online gaming entertainment even before the pandemic and the shutdowns created an increased demand for online gaming opportunities. Investors believe that the ban on Chinese apps has created the perfect environment for Indian entrepreneurs to explore the gaming industry. This includes a renewed focus on indigenous gaming products that were designed specifically for gamers in India. 
Stats
The statistics emphasize the position of online gaming as a lucrative sector for investors. Maple Capital Advisors has estimated that, between 2014 and the beginning of 2020, the Indian gaming industry attracted upwards of $350 million in investments from venture capital firms. These included funding rounds of investment of $100 million from Steadview Capital and Tencent in Dream11 in 2016,  a $20 million investment from AG Tech holdings and One97 in Paytm Games in 2020 and $41 million in capital funds from Times Internet  and Sequoia Capital in Mobile Premier League in 2019.
Lockdown
The coronavirus lockdown is further accelerating the scope of India's online gaming sector. More people are downloading gaming apps to access home entertainment. The biggest growth is in esports, real-money games (RMG) and mobile-centric/casual games. At the beginning of the closures, in February and March 2020, online gaming companies in India experienced a 24 per cent spike in traffic.
In response, large corporates and marquee VCs are showing more interest in online gaming start-ups. They are aiming to take advantage of the upward growth trajectory by maximizing profits and capitalizing on new opportunities. Both domestic and international investors are coming on board. New reports are predicting that online gaming will become a major contributor to the country's GDP.
eSports in India
New trends in online gaming technology in India are taking advantage of the country's robust communication network. Nowhere is this more noticeable than in the esports sector. More and more Indian players are competing, online, for cash prizes, in international esports events and millions more are watching the competitions as they are streamed live.
The esports market in India is still nascent but it's growing. The global esports market has grown 16% in the last year and Statista, an industry-specific statistic and data service provider,  predicts that by the end of 2020, esports will bring in $2.4 billion in revenue. India has the 2nd largest number of smartphone users (China is #1) and that means that India will likely enjoy a significant share of the global eSports market in the near future. There are already millions of esports fans in India. New Indian esports leagues, such as the Indian Gaming League, have begun to play international competitions.  In a recent Asia Games competition, Tirth Mehta from Gujarat won the country's first-ever eSports medal for a card-based Hearthstone video game tournament.
The Indian esports industry believes that the next step in expanding is to encourage the government to regulate eports. Via government regulation, esports will gain legitimacy and will be able to confront issues such as doping, fraud and match-fixing. These issues have begun to be addressed by the eSports Integrity Coalition (ESIC) which has already  produced some regulatory literature such as an anti-doping code and a code of conduct. eSports advocates would like to see the government adopt the ESIC codes which would indicate government support for promoting esports among Indian youth. In turn, this would give investors more confidence to invest in the esports ecosystem.
Government and quasi-government ministries/organizations that may become involved in expanding esports in India include the Indian Olympic Association (IOA) and the Ministry of Youth Affairs and Sports (MYAS).  Currently, both are reviewing the South Korea model where regulation is created and enforced by the Korea E-Sports Association (KeSPA). KeSPA is a member of the International esports Federation and the Korea Olympic Committee. KeSPA is responsible for promoting esports, creating a fan base, establishing leagues and tournaments and overseeing the broadcasting framework for esports in Korea.
The government of Korea relies on KeSPA to enforce a standardized set of rules and regulations and to regulate contracts and take ownership of matters on gaming revenues from broadcasting rights. KeSPA plans tournaments and maintains an active ecosystem of players, fans and esports sponsors in Korea.
eSports activists in India believe that India should adopt a similar model. They would like to see the non-profit All India Gaming Federation (AIGF) step into the role  of  policy advocacy, creating forums for discussion among industry stakeholders and research. Such a regulatory model would operate in conjunction with the government agencies.
The vision for AIGF would include:
To determine broadcasting frameworks
To manage sponsorships for eSports gaming in India
To conduct leagues tournaments in India
To set rules for eSports competitions
To engage with various publishers (designers and developers of eSports games)
To promote eSports in India
The Indian esports industry looks forward to the regulation of eSports so that the sport will enjoy more legitimacy in India, facilitate increased employment, build revenues and create a transparent model for overall supervision.