How Playing Casino Games is Dominating the Gaming Sector in 2023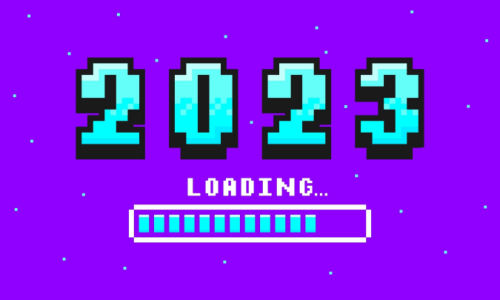 The gaming sector is one of the most dynamic and innovative industries in the world. It's constantly evolving and adapting to new trends and technologies. In 2023, one of the most prominent trends is the rise of online casino games, which are attracting more players at Thunderbolt Casino than ever before!
In this article, we will explore how playing casino games is dominating the gaming sector in 2023, and why you should join the Thunderbolt Casino community – the best online casino in South Africa!
The Global Growth of Online Casino Players
One of the main factors that contribute to the dominance of casino games in the digital gaming sector is the increasing number of online casino players. According to global gambling statistics, around 26% of the population gamble, and 17% of them enjoy gambling games online.
To break that stat down further – approximately 1.6 billion around the world gamble one way or another, and 272 million do so online at least once per year. To put that into perspective, that is the entire population of South Africa, multiplied by four and a half times!
It is no surprise then that the online games gambling market is expected to grow at an annual rate of 9.98%, reaching $120 billion by 2029. The United States, China, and Macau are among the largest gambling markets in the world, with revenues of $306.5 billion, $23.5 billion, and $24.3 billion respectively in 2018.
The United Kingdom is also a significant online games gambling market, with more than 2 million active users and a revenue of £5.3 billion in 2019. South Africa is another emerging market for online gambling, with a revenue of R30 billion in 2019 and a projected growth of 6% by 2024.
What do these statistics about playing casino games online in South Africa tell us? Well, more and more Saffers are turning to gambling games at Thunderbolt Casino! This growth of online casino players can be attributed to various factors, such as:
The availability and accessibility of online casinos on various devices, especially smartphones and tablets
The convenience and comfort of playing games anytime and anywhere, without having to travel or dress up
The variety and diversity of casino games, including slots, table games, video poker, and specialty games
The bonuses and promotions offered by online casinos, such as welcome bonuses, no deposit bonuses, free spins, cashback, loyalty rewards, and more
The security and safety of online casinos, which use advanced encryption technologies and adhere to strict regulations and standards
The innovation and creativity of online casinos, which introduce new games and features regularly
The Benefits of Playing Casino Games Online
Playing games online at Thunderbolt Casino offers many advantages over traditional land-based casinos – some of which we touched on above. Yet how exactly do these points benefit players that choose to play casino games on their PC or phone? Let's take a deeper look at the advantages:
Convenience: You can play your favourite casino games anytime and anywhere, as long as you have a device with an internet connection. There is no need to fork out a ton on petrol to travel and you don't even have to dress for the occasion, or deal with noisy crowds. You can also choose from a wide range of payment methods, including credit cards, e-wallets, and even cryptocurrencies.
Variety: Online casinos offer a assorted range of gambling games. At Thunderbolt Casino, you can play casino games like slots, roulette, poker, blackjack, video poker, specialty games and more – with plenty of variation. You can find games that suit your preferences, skills, and budget. You can also try new games for free or with low stakes or demo options before playing for real money.
Bonuses: Online casinos are generous with bonuses and promotions, which can boost your bankroll and sponsor complimentary gameplay. You can claim welcome bonuses, no-deposit bonuses, free spins, cashback, loyalty rewards, and more. Thunderbolt Casino offers a Winners Welcome Pack of up to R10,000 for new players, as well as 50 free spins on our top slot to explore the casino with.
Security: Online casinos use security methods that go above and beyond what any other gambling game venue can implement. This includes using advanced encryption technologies to protect your identity and financial information. They also adhere to strict regulations and standards to ensure fair and responsible gaming. Thunderbolt Casino is licensed by the Curacao state and uses Random Number Generators (RNGs) to ensure our online games gambling results are random and unbiased.
Online Gambling Trends in 2023
Casino games in the online casino industry as a whole are constantly evolving and improving to meet the demands and expectations of players. Here are some of the trends that will shape the online games gambling landscape in 2023:
Mobile casino games and apps: As we're living in the smartphone era, more players opt for mobile games and apps. Mobile games are optimised for smaller screens and touch controls, without compromising on quality or functionality. Thunderbolt Casino offers an instant play platform that allows you to access games directly from your browser.
Progressive jackpots: Progressive jackpots are casino games that have a prize pool that increases with every bet placed by players. These prize pots can reach millions of rands and change the lives of lucky South Africans! Thunderbolt Casino offers a variety of progressive jackpot games, such as Aztec's Millions, Megasaur, and Spirit of the Inca.
Bitcoin and other cryptocurrencies: Bitcoin and other cryptocurrencies are digital currencies that offer fast, secure, and pseudonymous transactions. Bitcoin and other cryptocurrencies are becoming more popular among online casino players, as they offer low fees, high privacy, and instant deposits and withdrawals. Thunderbolt Casino accepts Bitcoin as a payment method and offers special bonuses for Bitcoin users.
Social gaming: Social gaming is a form of online gaming that allows players to interact with each other through chat, voice, or video. Social gaming enhances the gaming experience by creating a sense of community and competition among players. Thunderbolt Casino offers a social gaming experience through our slots tournaments on our download platform, along with special events to win prizes and have fun.
Why Join Thunderbolt Casino Community?
Thunderbolt Casino provides the best online games gambling experience in South Africa with a vast array of exciting and rewarding games for all players. By joining Thunderbolt Casino community, you can enjoy:
Over 300 exhilarating online casino games
New games launched monthly
Infinite casino bonuses
Free spins with no deposit
R10,000 welcome bonus
Safe, secure, and speedy banking
Instant Bitcoin deposits and withdrawals
Gambling games available on any device
24/7 online casino support team
Thunderbolt Casino is more than just an online casino – we're a community of like-minded players who share a passion for gaming and entertainment. You can join our newsletter, social media platforms and read our blog to stay updated on the latest news, tips, and promotions. You can also participate in our tournaments, competitions, and events for ZAR prizes and to have fun!
Thunderbolt Casino is the ultimate destination for South Africans playing casino games online in 2023. Don't miss this opportunity to join the Thunderbolt Casino community and enjoy the best online casino experience yet!