How is Gambling Shifting in Asia?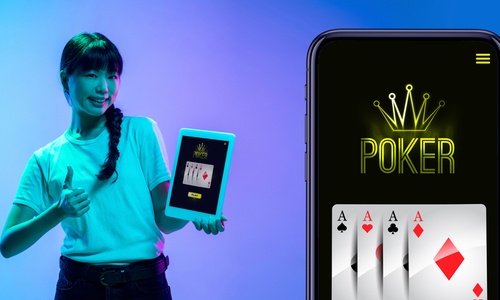 The gambling industry is shifting online. Despite new casinos being built around the world, most gamblers are either playing online either full-time or part-time in between trips to land-based casinos. The shift has become more pronounced in recent years especially among Asian players who prefer online casinos like the Thunderbolt online casino where  Thunderbolt casino coupons accept crypto transactions.
Potential
Online casino operators haven't  missed the trend of online gamers turning to casinos that facilitate online payments and withdrawals through cybercurrency transactions. Multiple industry are encouraging client-casinos to enhance the cryptocurrency options for payments and withdrawals that it offers to its customers and potential customers.
In general, customers  around the world are using crypto more and more to pay for their shopping and other pastime activities. For online casino gaming, the option for crypto payments and withdrawals is particularly helpful because crypto transfers give customers the chance to effect the transfers quickly and easily.
Casino advisors see this to be especially true in Pacific countries where players, especially those in countries where the government doesn't support gambling,  often rely on the anonymity that crypto gives them.
Advantages
There are both pros and cons to using cryptocurrency but in Asian and Pacific countries, it seems that the benefits are outweighing the disadvantages for the growing igaming community.
For one thing, your personal information remains private when you complete a transaction using crypto. Your private key stays private and the transfer details are completely encrypted so no company, no individual and no government can view your payment details.
In addition, the transfers are instant and secure. There's no waiting period for you to access your money such as you often find with online wallets, credit/debit card companies and banks.
Crypto that is transferred into your account is yours immediately and you can use it as soon as it arrives in your wallet. There is, as you'll find in other online banking methods, a commission cost but it's minimal when compared to other transfer methods.
Economic instability, including inflation, is a fact of life in many Asian countries and a number of Asian currencies have seen significant decreases over the last few years. Cryptocurrency is immune to such fluctuations because each cryptocurrency is introduced with a pre-determined quantity from inception.
Cryptocurrencies' source codes specify the number of every currency – since its introduction in 2012, it was predetermined that there would be 21 million Bitcoins issued and that has never changed, nor will it ever change. Therefore, as demand grows, the currency's value rises and keeps pace with the market. That prevents the currency from falling victim to any type of currency instability.
Crypto is seen as an extremely safe currency which is in contrast to the currencies of many countries where the currency is centralized. Cryptocurrencies are decentralized so the currency monopoly is kept free and in check. That means that no government can decide the flow and value of the coin.
Finally, as mentioned, the anonymity that cryptocurrency transfers give mean that gamers who don't want their financial affairs tracked can easily make payments and casino withdrawals into their crypto wallets at their leisure without the oversight that can cause them problems in many Eastern countries.
Popular Games and Platforms
Online casinos are aware of the huge market that Asia offers and have been working to cater to that market for a number of years. In addition to efforts to expand cryptocurrency opportunities for  gamers in Asia, online casinos are carefully monitoring the gaming preferences of players in the East to meet their needs.
In addition to expanding options for Asian-themed slots play at many online casinos – a strong preference among Asian players, casinos and game developers are refining their menu of games to fit the type of gambling content to that which is most appealing to Eastern interests, tastes and expectations.
Observers have noted the tendency for experienced players in Asia to move to online casinos with large slots game lobbies.  Observers believe that gamers find that the slots give players the sense that they're playing in a genuine brick and mortar casino and enhances the atmosphere of legitimacy and control which, in turn, increases their trust in the online space.
The trend is growing and many online casinos are now introducing slot machines that have specific Asian themes and storylines.
The casinos are also more focused on including games that are specifically popular among Asian players including the game of Keno which was said to have evolved from an ancient form of the game played in China.
Keno is a type of lottery game that was played in China over 2000 years ago. The Chinese name for the game is baige piao which means "white pigeon ticket" -- a reference to the fact that in ancient China, results of a draw were carried from town to town via carrier pigeon.
To play keno, either at a land-based or an online casino, you select between two and twenty numbers on your keno card (there are 80 possible numbers from which to pick). The number of numbers that you pick will depend on the exact keno variation that you're playing.
Place your bet on your prediction of how many of your chosen numbers you believe will come up in the keno draw. Click the Random Number Generator for the numbers to emerge and then check your results. Your payout will be dependent on the number of correct numbers that you picked.
With increased interest among Asian players in online gaming, the sector is expected to continue to grow in the East in the coming years.