How is Content Creation in Gaming Expanding in India?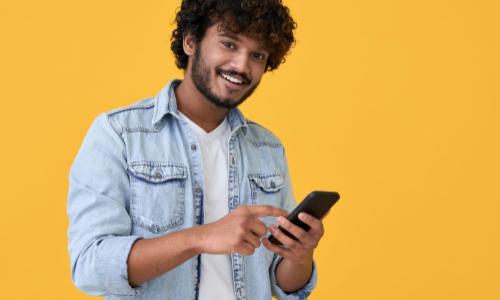 The South Asian/Pacific region's gaming market is one of the fastest growing gaming markets in the world and may soon hold the gaming industry's largest market share. When compared to other expanding markets, India's growth rates is one of the largest in the world with the esports sector accounting for a large percentage of that market.  So let's put our Thunderbolt casino coupons aside for a few minutes and explore this interesting new area.
The maturation of the online casino and video gaming industry in India has extended to support and parallel sectors including the development of Indian streaming platforms which, in turn, promotes the content creator segment.
Two Indian streaming platforms, Rooter and Loco, are competing intensely for esports commerce and that's good news for local influencers who are looking at the possibilities for new contracts that are worth more than ever.
eSports in India
eSports competitions have grown in prominence in India. Since 2020 viewership has doubled to 17 million and the prize pool has swelled as well, making it a lucrative career for young Indians who are prepared to invest the time in training to become top-tier esports athletes and often to move onward in the industry as organizers, marketers, talent agent/scout, managers, developers, etc.
According to Consultancy KPMG, the esports audience in India will exceed 130 million by 2025 and it may well become a recognized Olympic sport in 2028.
India's esports ecosystem is an attractive market for global gaming firms such as Supercell (Clash of Clans), Garena (Free Fire) and Activision (Call of Duty) which have all been rushing to increase their presence in India after the Indian government banned 54 Chinese mobile applications in February due to concerns that they were posing a threat to National Security and were under investigation for involvement in tax evasion.
Other investors including consumer and electronic brands such as Mountain Dew, Logitech, Airtel, Poco, Qualcomm, Dell, Acer, Oppo and Coca-Cola increasing their budgets for sponsoring esports tournaments and that's raising the prize pool in all competitions.
Anirudh Pandita, founder of Pocket Aces, which owns game-streaming platform Loco is enthusiastic about the new era.  "We are at most a couple of years behind (the US and China)," he said. "PUBG" (one of the Chinese apps which was excluded from India earlier this year)  had really set up the market. Now other publishers have seen that and that is why you see companies like Activision invest. They are looking at the market and saying there is real potential here."

Girish Menon, partner and head-media and entertainment at KPMG in India concurs. "In the aftermath of the pandemic, mobile esports and streaming witnessed a significant surge in user base as people had more time on hand. In order to cater to this audience, multi-gaming platforms, streaming players and telcos have started to invest in esports tournaments to capture or engage their users."
Content Creation
Players in the burgeoning Indian esports ecosystem have recently gone public in their quest for a sports categorisation for the sector. They want it to be seen as a sector of the sports industry which is separate from online casual and online casino gaming.
Lokesh Suji, director of Esports Federation of India is leading the effort to move in this direction. "Esports is the only sport that can outrun cricket easily. We need government support to recognise it as a sport and not mix it with online gambling," he said, noting that esports' biggest challenge involves getting parental approval for esports athletes  who generally peak at the age of 15-19.
Many industry investors see content creation as one of esports' biggest advantages over regular sports. Even real-money gaming platforms are getting into the act, organizing online esports tournaments in an effort to make sure that they aren't left behind as esports takes center stage.
Underscoring the growing interest in this category, Winzo, a real-money gaming platform, is organising online tournaments for esports such as Free Fire and Call of Duty. The platform, which regards esports tournaments as a source of content creation, also streams these events on YouTube.
Co-founder Saumya Singh Rathore is pleased with the company's strategy. "Esport players have longer session durations and deeper engagement (compared to casual or real-money card games.
"Esports is the next big thing and India is warming up to it gradually," continued Rathore. "The Indian esports sector tends to categorize casual online games such as chess and pool as esports  and platforms such as Winzo host online tournaments for these e-games. Sai Srinivas, co-founder and CEO at Mobile Premier League (MPL), notes, "As data becomes cheaper and devices become more accessible, the best way to enable physical sports is through digital sports."
Content Creators
Two of India's biggest streaming platforms, Loco and Rooter, are struggling for primacy and the winners will likely be the content creators who are finally seeing the global esports pie extend to India.
Rajan Navani, founder and chief executive of the Jetsynthesys gaming and digital entertainment firm said the rise of gaming deals in the country reflects the focus that streaming platforms have to reach some of the subscribers that the biggest gaming influencers bring with them.
Ankur 'Jauntytank' Diwakar, a professional e-sports player, agrees. "The streaming market is huge—esports is already streamed on multiple platforms, and now, even over-the-top (OTT) streaming services broadcast tournaments. Given that every platform is looking for exclusive content to drive engagement and expand their user bases, there is strong motivation for streaming companies to sign more such deals."
The Rooter platform recently struck a deal with the professional esports team GodLike to an exclusive streaming deal. That is expected to lead other platforms to make similar moves. All eyes are on the parent firms of YouTube Gaming, Facebook Gaming and Twitch to see how they will meet these local challenges.