How is China's Anti-Corruption Crackdown Affecting Macau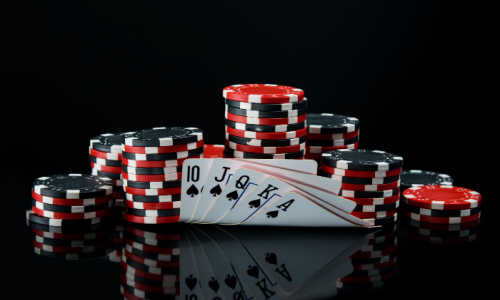 Today we take a break from the pure fun of our Thunderbolt Casino coupons and look at a distant corner of the world and what's going on there in the gaming sector.
According to a report by investigators, China's anti-corruption campaign is affecting Macau's VIP segment which has taken a big hit from the mainland's attempts to limit the numbers of VIP gamers and the amount that they can gamble at the casinos. The report notes that the baccarat tables have seen the largest drop while  other areas of the hub's gambling industry remains mostly unaffected.
Anti-Corruption Campaign
Almost ten years ago Chinese President Xi Jinping took office and pledged to fight corruption. One of the main focuses of his efforts was gambling which his government has tried to curtail, especially VIP gambling. Before 2014, more than 95% of VIP Macau casino customers were Mainland-Chinese public and corporate officials. Two thirds of Macau's gross gaming revenue came through the VIP segment.
A recent study entitled Examining the Impact of China's Corruption Crackdown: A Forecast for Macau's Tourism and Gaming Industry (2022)measured the impact of China's corruption crackdown on Macau's gaming and tourism industry.
As reported by Macau Business, an industry trade journal that specializes in the Asian gambing sector, the study concluded that "The anti-corruption policy prevented high rollers in mainland China from spending large amounts on gambling and punished over 1.34 million corrupt officials from 2013 to 2017, which directly affected Macau casinos' bottom lines."
The drop was first felt in 2014 when Macau's gaming revenue dropped by 34%, "largely due to the decrease in spending from VIP patrons" because many patrons had become afraid to travel to Macau to gamble. The drop started in the 2nd quarter of 2014 when revenue from the VIP segment decreased by 5.83% and ramped up in the third and fourth quarters with decreases of 1907T and 29.02% YoY respectively
Anti Corruption Campaign
Xi Jinping's anti-corruption campaign was launched in 2012 after the 18th National Congress of the Chinese Communist Party ended. The campaign, which continues today, has been the largest organized anti-corruption effort in the history of Communist rule in China.
As General Secretary of the Communist Party in China, Xi vowed that he would crack down on "tigers and flies" – both corrupt local civil servants and high-level officials. Throughout the campaign the government has targeted officials who took bribes and abused power including high-level military officers, national leaders and senior executives of state-owned companies. Goals include shoring up party unity and eliminating malfeasance within party ranks.
The anti-corruption campaign started to target the potential that the casinos offered to gamblers almost immediately. They put pressure on the junkets – companies that arranged trips to the Macau casinos and loaned gamblers money – to cooperate with money-laundering investigations and investigations into gamblers' criminal activities which forced many junket operators to close down.
The crackdown also impacted gaming within China by restricting the gaming content that was available to Chinese players, making it more difficult for  people to gamble online.  Gaming companies were also affected as they were unable to publish new games in China until they could be "reviewed" and approved.
Macau
Macau continues to reel from the instant impact that the anti-corruption campaign had on VIP Baccarat revenue – Macau's casinos' most significant source of revenue. Macau casinos saw an abrupt decrease by approximately 16% on average in quarterly revenue.
In other gaming sectors, according to the report, "no statistically significant decrease in quarterly slot machine revenue was found" meaning that "China's anti-corruption campaign only significantly affected the VIP segment (VIP Baccarat) of Macau's gaming industry." While overall, the news isn't optimistic, the report does emphasize that the mass market is stable and may even be expanding.
Future
Macau can conclude that a large portion of VIP patrons in Macau were corrupt public officials and now that the anti-corruption campaign has successfully blocked these VIP players, the market can stabilize. Casinos in Macau, the report suggests, should now start to focus on offering more diversified services  to meet the demands of the changing market.
They must also expand their customer bases by lowering minimum bets and providing new gaming options like bingo-style social games and poker in order to attract a more diversified clientele such as seniors and casual players.
Digital Currency
One way that Macau may appease Chinese officials and ensure that Chinese visitation continues at present levels is to institution digital currency transactions at the casinos. The territorial government is moving forward with plans to recognize digital currency but the casinos have not yet displayed much enthusiasm.
Plans to issue a digital currency in Macau began to formulate in April 2021 but the casinos haven't yet indicated that they will go along with the plan. The casinos represent the bulk of the territory's economic output. Currently, Macau casinos deal almost exclusively in the Hong Kong Dollar.
China has not yet indicted whether it will accept the digital yuan but if it is accepted it might calm the government's concerns about gamblers who spirit money off the mainland. But as the traditional balance in Macau's gaming sector fluctuates and Macau casinos increasingly target mass market gamblers, new methods of ensuring that gamers don't evade capital controls must be put into place. The digital yuan may be the solution.
The digital yuan would eliminate illegal transactions and allow spending to be subject to capital controls – moves that would likely please Beijing. And even if the casinos don't permit the digital yuan on the gaming floor, casinos could use it to pay third-party Chinese firms that supply food and beverages and travel services, pay wages to mainland-based employees, etc. Details need to be worked out but Macau is eager to work with Beijing to benefit both countries' interests and this may be one way to do so.