How Has the Philippine's Recent Change in Government Affected the Country's Gaming Industry?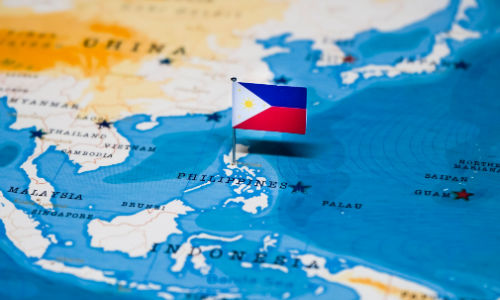 Philippines' president Ferdinand "Bongbong" Romualdez Marcos Jr has indicated that, for the time being, he will follow his predecessor Rodrigo Duterte's lead in allowing the country's retail casino and online casino industry to move forward cautiously.
The new government is mulling over several proposals but, for now, seems content to allow the Thunderbolt online casino and other offshore casino platforms to operate (though perhaps with more oversight), allow selected investors to build new casino resorts in the country and, perhaps, privatize existing casinos currently operated by the PAGCOR Philippine Amusement and Gaming Corporation.
Philippines Gaming Industry
Gaming is a flourishing industry in the Philippines. It enjoys strong domestic support, sees strong infrastructure from many government entities and municipalities and enjoys strong exponential growth. All forms of gaming are popular in the Philippines including PC, mobile, console and online.
The mobile games segment is particularly strong thanks to the Philippines' large under-30s population, good Internet accessibility and easy availability of mobile devices.
Brick-and-Mortar
Already in 2021 then-President Duterte lifted the ban on the stalled casino resort that had been planned to be built on the resort island of Boracay.
Duterte had never been a fan of the gambling industry and had made some half-hearted attempts to slow it down in March 2021 he gave the Boracay casino resort, a planned project of billionaire Andrew Tan and his Alliance Global Group, the OK to move forward. Now a second new integrated resort is being planned by Manuel Villar Jr. Villar will build his casino at his Global South shopping complex.
Villar believes that his new resort will attract overseas travelers to Las Piñas, an area close to Entertainment City in Manila where three other IRs are located and not far from Newport World Resorts which is close to Ninoy Aquino International airport.
Villar's plan for Global South includes transforming the mall into a casino floor and adding eateries, spas, entertainment venues, outdoor pools and more. Villar wants to focus on VIP gamers and with that goal in mind will limit the number of slot machines at the casino.
Privatization
In the Philippines, the gaming regulator, the Philippine Amusement and Gaming Corporation (PAGCOR) is also the organization that operates casino properties. Now, new Department of Finance Secretary Benjamin Diokno has called for PAGCOR to sell its casinos and focus on its job of enforcing Philippine gaming laws.
PAGCOR owns 47 casinos and DIOKNO wants them privatized to eliminate the potential conflict of interest that may come from one entity combining these two roles. He claims "PAGCOR is a regulator but at the same time, it operates gambling companies. That's wrong. If you're a regulator, stick to that. You cannot run gambling casinos. It's like saying that you have a central bank and yet you're also running a bank. That cannot work,"
The Philippine Governance Commission for GOCC is evaluating possible privatization of PAGCOR's casinos and PAGCOR itself is interested. The Commission is also evaluating House Speaker Rufus Rodriguez's suggestion that PAGCOR continue on as an operator and a government gaming regulator be created
OffShore Casinos
The Philippines has been the center of offshore gaming operations in Asia.
The future of offshore gambling operations in the Philippines is in question after the Philippines government acquiesced to Chinese demands to crack down on the online casinos that are targeting the Chinese market.
In September 2022 the Philippines government announced a major crackdown that would see 40,000 Chinese workers deported and 175 illegal offshore gambling firms closed.
China has been pressuring the Philippines to shut down the Philippine offshore gaming operations (POGOs) for months. Now, the Philippine government has identified links between the POGOs and underworld crime which is making them more amenable to the move.
It's not an easy move because online gaming generates millions of dollars in annual revenue for the country but the reputed offshore-related killings, kidnappings and prostitution rings make it hard for the government to justify leaving things as they are.
Until recently POGOs were able to take advantage of loose gaming laws in the Philippines and cater to customers in mainland China. The new government seems set on creating order in the industry. The government has not yet said whether there would be an outright ban on POGOs or whether just those engaging in illegal practices would be shut down.
There's an economic issue to be considered – in 2020 the government generated $122.2 million in revenue and more in licensing fees from POGOs. In addition, observers expect that the closure of so many POGOs, who either rent or own massive amounts of office space nationwide, will lead to bigger losses.
Leechiu Property Consultants Chief Executive David Leechiu commented to One News, "The problem is not the POGO industry. The problem is all the illegal operators that are skirting the law. The solution to that is enforcement….A total ban in the POGO sector will be [bad]. There's got to be a better way around it."
Pasig City
Pasig City, located along the eastern border of Metro Manila, has come to its own solution regarding gambling – they've outlawed online gambling companies from operating from or in the city. Pasig City Mayor Vico Sotto approved Ordinance 55 which prohibits all forms of online gambling in the city. According to the new law, any operator involved in online gambling, including service providers who support the online gaming industry, must exit within a year.
Pasig City Mayor Vico Sotto said that the mandate is an attempt to "protect the social and moral welfare of the community." The city is preparing for the economic hit that it expects to take with the loss of tax revenue from the industry.