How Did Israel Become a World Leader in Social Gaming?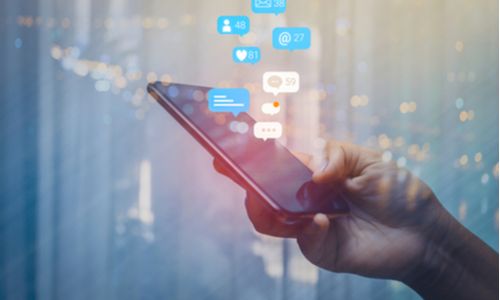 From the early days of social media, it was clear that social media platforms are the perfect place for people to engage in gaming activities. It's an interactive platform that allows people to connect and communicate, share their successes and commiserate over their losses.
There are unlimited options for people to play in multi-player environments so that they can engage with friends and online acquaintences over common interests. The programs of today also offer opportunities for players to go online and compete against the program so that no third-party is needed.
It's all available at the whim of the player who can engage at any time and from any location via a WiFi or cellular connection. You can play while you're standing in line waiting for an appointment, during a bout of insomnia as an alternative to tossing and turning in bed, over a late night cup of cocca before retiring for the night or at any other time and place that you want.
There are also options for online casino games that you can access via the Thunderbolt casino login that give you the opportunity to make bets and achieve real money wins on your gaming activities. During the pandemic the industry has grown even further -- global industry analysts estimated that, in 2020,  the global market for Social Gaming is US $17.6 Billion  and will reach US $39 Billion by 2026 at a growth rate of CAGR 14%. Especially notable is the increase in female players which is projected to record a 14.4% CAGR increase.
Israel
Israel has become an important player in the social gaming industry. Observers have been watching start-ups in Israel become increasingly dominant in the industry over the last 10 years  and the sector's success is drawing attention from other countries who are eager to emulate that accomplishment.
Social Gaming
Today Israel has a thriving gaming industry but social games led the way. Social games combine gaming, gambling and social interaction by merging elements of fun, ease and a natural human attraction to glittering lights and the sounds of coins dropping. Creating successful social games means that the developer must understand the users and what motivates them to continue to play and to spend on their games.
One of the first Israeli social games start-ups is Mytopia which was sold to the 888 gaming giant in 2010 for $18 million. Myopia's games still make up the core of Israel's gaming industry but it took the company a while to understand how to optimize what they were trying to do.
"The first poker game we made for Facebook was such a long time ago that it didn't even have a way for players to purchase game tokens. There was a PayPal account where people sent money and we'd top up their account.  One day Alexei, one of our team leaders, rushed into the hallway and started shouting 'Come on, come quick, you've got to see this!' We rushed over and he showed us that someone had bought $50 worth of tokens. It was a ridiculous sum back then. Why would anyone buy $50 worth of tokens? We checked their account and couldn't understand why they did it. They weren't even out of in-game money. We couldn't understand what the hell had happened."
But when they understood what was happening, it changed social gaming forever. $50 was precisely the amount the player needed to round up to a million tokens. They just wanted to have a million tokens in their account, just for the feeling of it. That was the moment that the social casino industry started to understand the potential of what they were producing.
Today, those games still make up the core of the Israeli gaming industry. GamelIS http://www.gamelis.com/ -- the Digital Games Industry Association in Israel, reports that, excepting tech companies that operate in the gaming sector (Overworld, IronSource, etc),  90% - 95% of Israeli game distribution companies and game development employees work on games that are, in some way, connected to social games.
Growth
The casual and indy games industry in Israel continues to grow but the real success story is the social casino sector.  Much of the advances in the sector comes from the mix of elements of old favorites -- poker, slots, bingo -- with the removal of gambling elements. Players don't feel like they are really gambling as they accumulate only virtual coins and win virtual money.
But, players can buy more tokens in exchange for real currency. And with 3% - 5% of social media players ready to pay money for virtual goods or to sign up for offers that are advertised during the games, the developer realizes a significant profit.
Industry
There are currently 25 companies that make or distribute social games in Israel.That's a significant chunk of the global industry for a country of only 9 million people. Israel is home to some of the biggest social game developers including Playtika which was sold to a Chinese conglomerate for US $4.4 billion in 2016. This year the company went public where it started trading at a US $10.6 billion valuation. Other companies that have active development studios in Israel include  U.S. based SciPlay and PlayStudios and the Polish company Huuuge.