How Can Asian and Pacific Rim Countries Grow Casino Tourism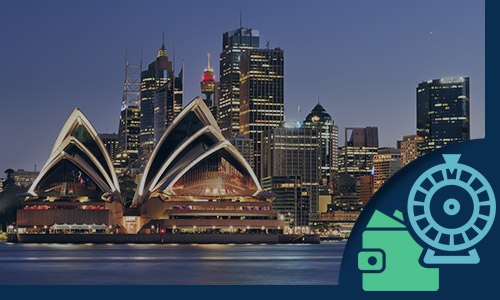 And now....let's take a break from our spinning and winning at Thunderbolt Online Casino to see what's going on in the East in the casino world.
Twenty years ago, the thought that major international casino operators would be developing casino projects in regions such as Cotai, Macau, Korea, and Vietnam would have been a laughing matter. Residents of these regions showed no inclination to gamble and their governments had no interest in promoting such activity.
Today however the casino industry is booming in the region. It promotes tourism and economic development in the host countries and even highly conservative Japan is getting ready to grant casino licenses. What can we learn from the new developments in the industry for Asia and Pacific Rim countries? 
Tourism
Since ancient times, tourism has been seen as a positive way to broaden one's views and expand one's knowledge. Yet for most of history, travel was reserved for the wealthy. In ancient Greece, members of the upper classes would travel to festivals and games every year, including the ancient Olympics.
Cultural exchange was the main reason for much of the travel and thankfully, in those days, many travelers recorded their journeys to leave us with a wealth of information about ancient civilizations and their architecture, art, mythology, and history.
Tourism to visit sites became popular during the Early and High Middle Ages, both for trade and for adventure. In addition to Marco Polo, Arab writers such as Ibn Jubayr and Ibn Battuta and the Jewish traveler Benjamin of Tudela documented their medieval journeys on foot, horseback, camelback and mule over thousands of miles. 
By the Middle Ages travel became more religious-based, especially in European countries where travelers would visit sites associated with the life and death of Christ, the Apostles, Christian martyrs, and Saints. By the 18th and 19th centuries, the upper classes would set out on a "grand tour" with a goal of seeing cultural sites and enjoy varied experiences.
This continued throughout the 1950s until plane travel became the dominant mode of long-distance transportation. Today, visiting another country is easy and relatively inexpensive, allowing over half the world's population easy access to convenient travel.
Casino Tourism
Casino tourism really came into its own in the '70s and the '80s when the Las Vegas casinos started to reach out to middle-income gamers. The casinos, which had fallen on hard times, felt that it was time to change the industry. They decided to focus less on high rollers and more on casual players.
In addition to putting in more slot machines for low budget gamers, the casinos expanded their accommodations options, their restaurant choices and their entertainment offerings.  They started to reach out to families with family-friendly activities. The model proved successful and is now being adopted by new casino projects around the world, notably in the East.
Eastern Expansion
Casino growth in the Asian and Pacific Rim countries shows no signs of slowing down and, in fact, is growing rapidly. New casinos have been built or are being planned for Japan, the Philippines, Cambodia, Vietnam, Singapore, Hong Kong, Korea, and other exotic locales. The governments can't ignore the tax dollars that the casinos bring in but they are also want to exploit how the "integrated resorts" can drive more tourism to their countries.
One example is Macau which has now become such a giant in the casino industry that it has overtaken Las Vegas in gambling receipts. Macau casinos focus their efforts on providing high-spending clients with VIP services such as private gambling rooms, golden member privileges, luxury amenities and more.
However, the government has now realized that the real potential is in tourism. It is mandating that new casino developments add features that go above and beyond the gaming floor. The casino operators are responding with shopping malls, amusement parks, varied eateries, and other non-gaming amenities.
Japan is another region where there is potential for vast infusions of capital into the economy through the casinos. The Japanese government is well aware of the importance of developing both the casinos and other types of tourism. For that reason, when the Japanese government authorized casino development, they mandated that the developments include additional attractions and amenities above and beyond the gaming floor. 
Australia's gaming industry is flourishing and many of the tourists are heading to the Australian casino resorts which now host over 10 million visitors a year. Singapore has also created a casino industry that appeals to a wide sector of travelers. One of their biggest casinos is Resortsworld which is located near other tourist attractions in Sentosa by the Sentosa Bay.
Advantages of Casino Tourism
Governments like casino tourism because it can bring in a large number of people from various countries and concentrate them in one location. It boosts the hospitality industry and impacts on additional industries and the host country's economy at large.
The relationship between casinos and overall tourism is a positive one. Analysts warn that the governments must take care that their economy doesn't become overly reliant on the gambling industry for attracting tourists.