How are Fantasy Sports Evolving in India?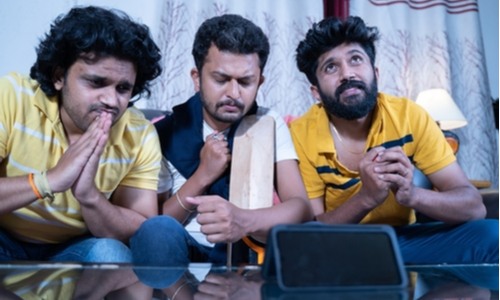 India's complex gaming laws, which vary from one state to the next, are slowly evolving to include online casino games betting on fantasy sports.
Fantasy Sports in India
Until recently, sports fandom in India was restricted to passive entertainment as fans watched their games online, on TV or from the stands. Now, increasing numbers of Indian sports fans are participating more actively in the gaming events by joining fantasy sports leagues, building teams and trying to predict how those teams will perform in a fantasy game based on the performances of the team's real life players in real life games.
Indian fantasy sports gamers have been constricted by the country's gambling laws which, in most states, restrict betting activity. But the growing popularity of fantasy sports worldwide has mobilized India's sports aficionados who are pushing the issue in the nation's courtrooms.
Fantasy sports has been around for decades. The first fantasy sports effort occured in 1960 when a group of colleagues at Harvard University formed rosters and then calculated points on the players' performance during baseball games. From there the idea migrated to different universities. The first "draft" occurred in 1976 and then "leagues" began drafting "teams." Sports journalists got involved and by the early 1990s there were thousands of teams across the United States playing fantasy football, basketball, baseball and other sports.
Fantasy sports went online in the mid-1990s. The online platforms allowed followers to more easily access  statistics, updated box scores, league message boards and other types of data that allowed them to increase their engagement. By early 2000s s, a new type of fantasy sports, Daily Fantasy Sports, had become the most popular type of fantasy sport activity. DFS involved fantasy sports "contests" for which an entry fee/administrative fee was charged and a prize pool paid out to winners.
Around the world, the question about the legality of Daily Fantasy Sports vis-a-vis gambling laws has rested largely with the question of whether wagering on fantasy sports involves betting on a game of chance or a game of skill. Fantasy sports platforms argue that building a team and betting on the outcome is a skill-based game. Opponents say that the wagers are placed on chance outcomes.
Indian courts are examining this question right now as well.
India and Fantasy Sports
There are a number of fantasy sports platforms operating right now in India including Fancode, Balle Baazi, My Team 11, MPL and Dream 11. Fantasy sports is growing in India, chiefly around the game of cricket. There are estimated to be more than 100 million fantasy sports players in India today with, industry insiders believe, the potential to grow that number to 650 by 2025.
Revenue from fantasy sports betting was USD 131 million in 2019 and USD 340 million in 2020. The pandemic lockdowns fueled much of the growth with Indian fantasy sports operators using the opportunity to educate the public about the offerings and grow their player bases.  Several new operators emerged during this time and their companies have grown significantly over the past 12 months.
Legality
The Federation of Indian Fantasy Sports is a self-regulatory body that was set up to support fantasy sports in India while protecting consumer interest. It administers the ground rules for the members through its charter for online Fantasy Sports Platforms (OFSP). The Federation is also one of the loudest voices advocating for the legalization of fantasy sports in India.
At present, despite fantasy sports' popularity, the legal landscape in India continues to regard fantasy sports in vague and ambiguous terms. The government is conservative on the subject of gambling and it's approach is to move cautiously regarding support for removing restrictions on gambling, including sports betting.
However the Central Government is aware that there is  a growing demand for legalising sport betting in India and has largely left the issue to the courts. There is no central legislation that addresses the subject of fantasy sports (and online games) in India. The courts must rely on the 1867 Gambling Act which bans gambling but notes that games that involve an element of skill are excepted from the prohibition.
India's Constitution states that betting and gambling is a state subject. Each each state has its own rules and regulations relating to any type of betting activity. Some states including Tamil Nadu, Andhra Pradesh, Odisha, Telangana, Sikkim, Assam and Nagaland have banned online fantasy sports. In other states, deciding what constitutes a "game of skill" has resulted in mixed decisions.
Regulating the Industry
Analysts point out that the lack of a central policy is having a negative impact on employment opportunities and foreign investments and is resulting in a loss in revenues for the Government.   Once the courts come to agreement about the place of fantasy sports in India, a uniform set of rules and regulations for fantasy sports should be in place so that the industry can move forward.
Public Policy Think Tank Aayog is advocating for guidelines to regulate the industry and a formal recognition of fantasy sports industry in India. Their suggested guidelines call for
Proper governance
Transparency
Accountability
Consumer protection
The industry in India sees these guidelines as a positive step in promoting fantasy sports growth in the country. The increase in mobile users in India means that, one way or another, fantasy sports is a reality in India and a proactive approach will provide an adequate framework for protecting both government and user interests.