Crown Casino Inquiry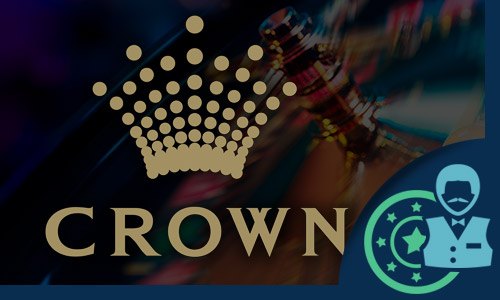 Michael Griffin, director of the Australian Commission for Law Enforcement Integrity (ACLEI), announced that the agency is preparing to hold its first-ever public hearings regarding interactions between the Crown Casino and the Department of Home Affairs. The investigation will focus on "issues of corruption" at the casino's land-based and online casino venues.
Allegations
The subject under review refers to the allegations that Crown Resorts partnered with tour companies that were responsible for bringing wealthy Chinese gamblers to the Crown casinos in Australia.  These companies were backed by organized crime syndicates that connections to money laundering, human trafficking and drug running.
The allegations were first reported in July by The Age, 60 Minutes and the Sydney Morning Herald.  The news outlets gained access to leaked emails that revealed a cozy connection between Australian consulate and visa officials in China and Crown venues in Perth and Melbourne.  The consulate and visa officials expedited the visits of VIP Chinese gamblers into Australia – in some cases, allowing them to enter without obtaining visas at all. Some of these VIP travelers were persons of interest to law enforcement or posed security risks to Australia.
Griffin stated that, "While over its 13-year history ACLEI has primarily chosen to progress investigations through the use of private hearings, the matters raised by the Attorney General in his referral to me, and the significant public interest in those matters, has led me to conclude that this particular investigation will be best served by hearing matters in public where appropriate."
Hearings
The Department of Home Affairs will begin summoning executives from Crown Resorts and officials from the Department of Home Affairs to the public hearings in the coming days. Leading NSW barrister David McClure SC will chair the hearings. McClure has previously worked on high profile cases for the Australian Tax Office and the Australian Federal Police.
One of the issues under discussion will involve how Andrew Ure, a Border Force official, provided private protection for a Crown high-roller recruiter, known as a junket agent, who is an international fugitive.
According to the report by Sydney Morning Herald,  60 Minutes and The Age, Ure worked for junket agent Tom Zhou on at least one occasion. Zhou has been implicated in Chinese influence activities in Australia and is wanted by Interpol.
On another occasion, Joseph Wong, a high roller and businessman blacklisted by Australia and the United Nations, was welcomed into the Crown VIP rooms. Wong was sanctioned by the UN Security Council in 2004 with financial and travel sanctions due to his relationship with Liberian dictator Charles Taylor. Even though he was officially banned from entering Australia, he continued to visit the Crown casinos multiple times between 2010 and 2018, gambling and losing more than $6 million.
Protection
Griffin is urging anyone with information about the relationship between Crown Resorts and Home Affairs to contact the ACLEI. He said that the ACLEI has a "range of powers to protect witnesses".
Many potential witnesses are concerned with the involvement of Wong, whose collaboration with Liberian warlord Charles Taylor caused the U.N to ban him from traveling and freeze his assets. Even though these sanctions were in place, Wong was able to visit Crown, sometimes on private jets, and enter without any visa restrictions. According to a Crown Spokesman, the casino company takes all of its obligations "very seriously and has no interest in being used by criminal elements….Crown is bound by a number of non-disclosure requirements including those imposed under legislation and by law enforcement agencies."
Additional Charges
In addition to the visa scandal, ABC broadcast leaked CCTV footage that showed high roller rooms at the Crown casinos where supermarket bags, containing hundreds of thousands of dollars in cash, were exchanged for international junket operators. Crown was accused of having failed to report transactions over $10,000 to AUSTRAC, Australia's anti-money laundering authority, as required by law.
VCGLR, the Victorian Commission for Gambling and Liquor Regulation, has also come under fire for not having done more to hold Crown the law. The Victorian Government Premier Daniel Andrews said the Government took such matters "very seriously….We want a situation where the integrity of those who visit us is well-checked through our customs and border protection process," he said.
Thus far, The Victorian government has defended VCGLR. "Let's get to the bottom of exactly what has occurred, let's establish the facts, let's let the regulators come forward with their findings, come forward with their recommendations and be in no doubt, based on the work they will do, we will not hesitate to act" said Mr. Andrews.  
Opening Session
Roman Quaedvlieg, former director of the Australian border force,  will testify at the opening session of the hearings into Crown casino corruption allegations. Current border force deputy commissioner, Mandy Newton will also testify, as will Peta Dunn, first assistant secretary of Peter Dutton's home affairs department.
Quaedvlieg, who was fired for an unrelated incident, has claimed that two ministers and an MP lobbied him to help smooth the way through border security for Crown's Chinese high-rollers. There are also allegations that an officer of the border force moonlighted as security for Wong.
The Victorian Commission for Gambling and Liquor Regulation  is currently in the midst of its own investigations. One of those investigations focuses on the jailing of 19 Crown staff for gambling promotion in 2016 -- crimes in China. The second investigation parallels the current ACLEI hearings and are aimed at collecting "any additional relevant information and evidence."