How to Start at Thunderbolt Online Casino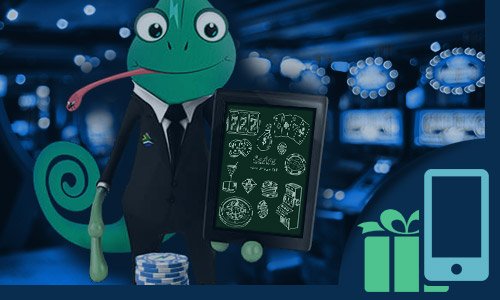 Playing for real money is harder than it looks. Actually, playing is easy. Winning is harder than it looks. That can often be intimidating for new visitors to the Thunderbolt Online Casino. Even with the generous welcome bonus, players can still feel out of their league if the winning doesn't come right away. They may react by choosing games with lower odds, or by playing some of the tried and true skill games, but luck is still the line that divides winning and losing and it's quite a challenge to turn one's luck around.
That's why it's a good idea to come prepared. The more one knows about the games, the operations of the casino, and the way they respond to adversity, the more one is suited to make the correct decisions when the dealing gets rough.
Here is a list of tips to help beginners get acclimated to the casino. Of course, it's not for beginners only. These tips could help anyone who comes to the online casino.
1. Play for Free to Get Used to Your Game
There is an undeniable thrill to playing for real money. But the thrill is most pronounced when the games are paying out hand over foot. So the best bet is to sacrifice a few games and play without staking any money on the outcome. Play for free to gain experience with the game without sacrificing any money to do it.
Playing for free is a shortcut to gaining experience. You can play more games playing for free than you can playing for real money, unless you are winning like crazy. Otherwise, you are sure to hit your spending limit sooner or later. But playing for free doesn't require budgeting funds in advance. It only costs you time...and the potential winnings you might have had if you were playing for real money.
2. Set Aside Money You are Prepared to Lose
By virtually all accounts, the most important step to take when starting to play for real money is to set limits to keep your play safe and fun. It's no fun to lose more than you can afford to lose and go into debt to pay your bills. But it's pretty easy to ensure that this doesn't happen. Simply think it through ahead of time. Look at your budget and decide how much money you can afford to risk that if you lose all of it, you will still be fine financially. Then, when you have set your limit, adhere to it no matter what.
This is where your online banking system could be very helpful. When you add to your Neteller account or some other e-wallet, only put in the amount you have decided is safe to casino gambling. If you don't add more to the account, then you never have to worry about going over your limit. You can do that at the beginning of the month. When the money runs out, you have to wait until next month to play.
3. Pay Attention to All the Promotions
The promotions you'll find at Thunderbolt Online Casino change all the time, but the one thing they always have in common is that they are the best deal you're going to find. They represent the best value for your money you're going to get, so take advantage of them as much as you can. The deals don't last forever, though they do get replaced by other deals that are usually as good. But why not take advantage of both?
Promotions can earn you free spins on some of top slots games or other valuable prizes, such as VIP points that make it easier to reach your long-term goal of meriting entry to the sanctuary of the high rollers and big spenders. That's where the best deals are offered and the best treatment for the players happens. You can earn your place there through regular loyalty points you get whenever you play a game or you can add more by taking advantage of some of the promotions.