Future of Payment Methods for Casino Gaming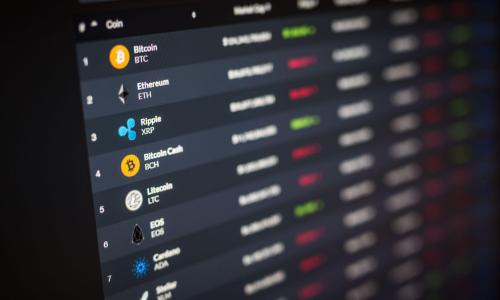 Online casinos draw and retain players by trying to provide the easiest, most interactive and user-friendly casino experience possible. That means that they make every effort to feature top games, rewarding bonuses and convenient payment methods.
eBanking with Thunderbolt casino coupons and other Internet-based casinos has evolved significantly in the 30 years of online casino entertainment. Technological innovations, safety measures and rules and regulations have changed over the years to make it easier for gamers to play for real money prizes. Top online casinos try interface with as many different types of online banking options as possible – credit and debit cards, wire transfer services, ewallet and evoucher institutions and others.
Online casinos that don't adapt to new trends don't stay in business for long. That is especially true in regards to the new cryptocurrency payment options which have become increasingly popular over the last 10 years. Even though crypto is relatively new, it's dominating many parts of the world's economy and is being used by numerous industries as their primary method of facilitating financial transactions.
Will crypto become dominant in the world of online casino gaming? Some analysts believe that it's only a matter of time.
Cryptocurrency
Cryptocurrency, also called "cybercurrency" was launched with the Bitcoin cryptocurrency in 2012. Today it's used around the world for all different types of financial transactions.
There are an estimated 19,000 cryptocurrencies in the market today though Bitcoin remains the most popular. A cryptocurrency is a form of currency that exists digitally. Transactions are secured through cryptography.
Whereas traditional currencies are issued and regulated by governments, cryptocurrency has no regulating or central issuing authority.
Cryptocurrencies are traded through blockchains which is the underlying technology on which cryptocurrencies are built. New crypto "coins" are "mined" by "miners" who use advanced computers to create new crypto.
Many people prefer to conduct transactions using cryptocurrency because it is anonymous – no government agency can track your transactions. It's protected from inflation, secure and private, decentralized, cost-effective and fast.
Not everyone believes that cryptocurrency offers a good way to save and transfer funds. It's highly volatile and speculative so using crypto entails a certain level of risk. If there's one thing that the last ten years has taught about cryptocurrency is that unexpected changes in the crypto market can devalue your funds quickly.
Crypto and Gambling
Online casino players value fast and secure transactions so casinos accept as many different types of payment methods as possible. They want to make it quick and easy for players to deposit their wagers and withdraw their payouts.
For many casinos, the question is whether they should invest in offering crypto payment options or whether it's not relevant. Most casino advisors guide their client-casinos to go ahead and offer the option for crypto transactions. They say that casino players value the anonymity of crypto and the speed at which crypto transactions can be facilitated.
Many online casinos are already offering crypto options including those of Bitcoin, Dash, Litecoin and Ethereum. The main reasons that they are adopting the choice to make transactions via crypto include:
Control – casinos have more control over crypto transactions than they do with other ebanking methods that are under the centralized authority of various governments. The casinos aren't obligated to follow the terms of card providers and other ebanking institutions, don't have to cope with sudden fee increases and provider demands and can offer their players currency conversions devoid of the large fees and low exchange rates which are generally featured at ebanks.
Fees – casinos allow players to use their funds for their gaming entertainment rather than for the fees that online banks charge. These fees can be hefty and onerous. Since there are no centralized authorities or merchants that collect the fees, they are non-existent for those who use crypto.
Instant – With crypto, it's easy to receive your cash on the same day that you withdraw your payment. You don't have to wait 4-8 days to receive your money from the ebank. Players make their withdrawal request and can see the money deposited into their own accounts – in crypto or into their local bank account – within minutes.
Security – Crypto is not completely devoid of security risk but it's a much more secure method of transferring funds than you'll find with the traditional banking or ebanking systems. Hacking does occur but it's rare.
There's no need for authentication or verification – every transaction is immediate and final.
The Future
The future of the partnership between online casinos - like Thunderbolt - and cryptocurrency is bright. In addition to the advantages that crypto offers online casinos today, in the future casinos will be able to accept a wider variety of cryptocurrencies (currently, most accept one or two) and, as more merchants and vendors start accepting crypto, there will be more opportunities for users to transfer funds to pay for a wider variety of goods and services.