Four African Countries Where Casinos are Reopening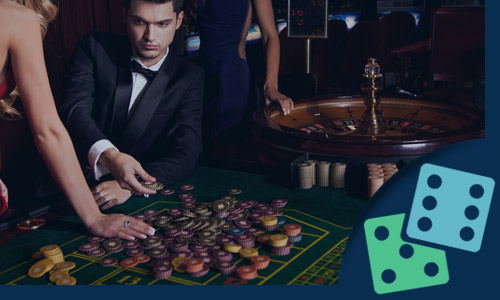 Africa was hard hit by the coronavirus and most countries imposed severe lockdowns. Many countries in Africa are still under lockdown orders but some countries are slowly reopening their economies with casino visitation considered to be an important element of that reopening.
Some of the countries where casinos are up and running include:
South Africa
South African casinos were closed from March through June but they got the OK to reopen in late June. South Africa is home to 39 casinos  and offshore casnos that make online casino games available to South African residents. The land-based casinos were closed in March at the onset of the coronavirus pandemic. By June, the country had decided to reopen the economy in order to get people back to work and restart spending.
The South African government considers tourism to be an important part of their economy. The government decided that the overall danger to the country would be greater if the country continued with its shutdown and is now focusing its efforts on a slow reopening, including reopening the tourist sector.
In a televised briefing Tourism Minister Mmamoloko Kubayi-Ngubane said, "We are continuing with the effort to reactivate the tourism sector so that we can save businesses and jobs in the sector." Kubayi-Ngubane said that businesses were struggling to survive, up to 600,000 tourism-related jobs are at risk if the sector remains shut and that it's the government's job to focus on the country's long-term health. Overnight leisure stays are still forbidden but business travel has been allowed since June 1.
According to Kubayi-Ngubane, casinos may operate at 50% capacity though theatres and cinemas can bring in 50 people or less. Restaurants, coffee shops and fast food outlets that are located near the casinos may offer both take-aways and sit-in services but may not serve alcohol. Casino-restaurants are concerned that it will be unprofitable to reopen without on on-site alcohol consumption.
All this currently applies to domestic tourism. No decision has yet been made about when to reopen the country to foreign tourism. The tourism industry wants to see the country reopen to international tourism by September but this seems unlikely since the numbers of new coronavirus patients being diagnosed every day in South Africa is still high. 
Kenya
Kenya has begun a phased reopening after months-long coronavirus lockdown. International flights resumed on August first and the main cities saw many restrictions lifted. The country has been in lockdown for 4 months and pressure was mounting on President Uhuru to do something to save the country's economy. Tourism is one of Kenya's key industries and, despite new coronavirus cases, Kenyatta was amenable to trying a new track. He lifted the ban on movement in and out of Nairobi, Kenya's capital as well as other major cities including Mandera and Mombasa.  
Domestic flights within Kenya restarted on July 15th and international flights were given the go-ahead on August 1st. Kenyatta has extended the current nationwide nighttime curfew and said that he is prepared to "revert to lockdown" if the situation worsens again. In July he said that, "In the next 21 days we shall study patterns of interactions and the spread of the disease. Any trends that signal a worsening of the pandemic, we will have no choice but to return to lockdown."
A 2017 PWC report writes that Kenya is amongst the top three gambling markets in Africa. It is a multi-million dollar business in Kenya and, according to Reuters, is a major component of the Kenyan tourism sector which contributes 60% of the country's GDP.
Kenya is home to 30 licensed casinos and betting firms.  Kenyatta's commitment to reopening international flights will benefit casino operators since the sector is dependent on international tourism.  
Namibia
Namibia has decided to relax its coronavirus lockdown to boost economic activity.  President Hage Geingob said the country is moving from "stage 3" to "stage 4" of a five-level exit from lockdown. The exception is the Erongo region which is still a hot spot for the virus. "The government's approach, to further relax national restrictions under Stage 4, aims to boost social and economic activities, while continuing to advocate for intensified public adherence to health and hygiene protocols to safeguard our successes," said Geingob.
Phase 4 allows for a limited number of tourists from "a carefully selected low-risk market" to be allowed to enter the country so that the tourism sector can be revived. More than 100 000 people are employed in tourism-related businesses in Nambia.
Regarding gambling houses and casinos, pre-booked clients may enter though walk-ins won't be admitted. Informal gambling houses may operate but they are required to maintain a logbook.
The relaxed regulations will also see the number of people allowed at public gatherings such as weddings, funerals and religious services increased to 250 from 50. Sporting activities will now be permitted, subject to adherence to the public gathering limit.
Geingob said the country could move to "stage 5" in September, which will see borders reopen as well as the resumption of air travel. If all goes as planned with Stage 4, the country will launch Stage 5 in September when air travel will resume and borders will reopen. 
São Tomé and Príncipe 
São Tomé and Príncipe  are presently in Stage 3 of their coronavirus exit plan. Private businesses have been allowed to reopen along with restaurants and cafes, though the number of people that these venues can allow to come inside at any one time is limited. The Sao Tome casino & hotel falls under this category. It operates under the auspices of the island's Ministry of Tourism which has been tasked with regulating casinos along with hotels and guest houses.
Air travel has resumed  for international commercial flights. Flights and transportation for travel by boat between the islands of Príncipe and São Tomé is also now available. Buses, taxis and other public transportation operating but are limited to two-thirds of their usual passenger capacity.
And yet....with no need to travel, or spend the money on flights and hotels, you can put all your entertainment budget into the games at our very own Thunderbolt Casino.  All the fun, all the time.