Finding Your Casino Home Online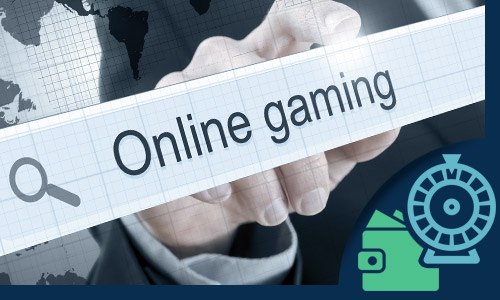 Since the real breakout of casino games online a decade ago, the number of casinos has truly grown fruitful and multiplied. But with so many options, it becomes a challenge to find the one that's best for you. A good casino is a home away from home, a place to visit when you need a little bit of drama to shake up your day or a little bit of calm to settle down and relax. The ideal casino can give you both when you need them.
With so many choices, however, it becomes increasingly more difficult to feel confident that in your choice, that there isn't a better alternative out there if you just keep looking, or that the one you tried and didn't like doesn't deserve a second chance to make a great impression.
The tyranny of choice means we seldom feel like we are truly choosing. Too often, we end up going with the choice supported by the best marketing. But when it comes to online casinos, we want to hang our hats on one that we call home. It's more comfortable at a site that we know well, and playing at the same place helps us earn the largest number of loyalty points.
So with a decision as important as a regular casino online, it's worthwhile to follow a few simple guidelines. That way you know you are at least on the right track with your choice.
1. An Online Casino Must Make you Feel Secure
If you come to an online casino and there is little or no screening process to ensure your safety and security, or if the casino only accepts credit cards and bank transfers, try to see why. It may be because the site is very new and not able to process payments yet but will in due time.
Or it may be because it lacks the necessary oversight to be a completely safe option.
Either way, with casino sites already well established with all of the options, you are usually better  off finding one that has all the necessary safety features in place. Those also tend to offer better customer service and often offer the best introductory bonus as well.
It all combines into a single effect - when you play, you want to focus on the games and not the safety, fairness, or reliability of the casino.
2. Look for Promotions You Can Use
Because of the crowded field of competitors, casinos will often offer promotions on certain games. Those promotions are rarely enough to set one casino ahead of another on their own, but in combination of other factors such as the choice of games, the quality of the options, and the standards of the casino, it makes sense to find a set of promotions that you can actually use.
Finding promotions that are in synch with your playing style and your timetable is usually a sign that they casino is catering to players who fit your profile. In this case, getting profiled may give you the best gaming experience possible, so it's a sign of good things.
3. Look for the Sites that Promote Responsible Gaming
Many sites want you to play as much as possible. They show little or no concern for healthy limits on gambling. But responsible casinos that care about the well-being of their players offer not only guidelines for responsible play but also have proactive solutions to help people if they feel that their betting is getting away from them.
One good method of helping players who feel they are at risk is offer temporary self-exclusion. That way, the casino will work with the player to create limits on real money gambling that does not force a vulnerable player to exercise all of the self-restraint necessary to move forward in a health way.
Responsible casinos also make it easy to close an account if necessary so that a particular issue could be dealt with. Often, unhealthy betting is a product of other issues in life and dealing with those is more important than playing casino games.