Find the Best Glamping Sites in the Western Cape!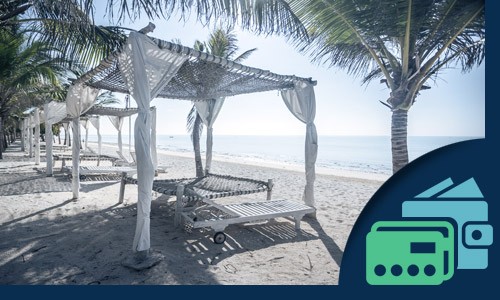 You love the great outdoors but hate the thought of squeezing into a two-man tent.  Going without a comfy mattress or finding out the hard way that you don't have piping hot cappuccino, latte or macchiato available on-demand, like you may at a swanky casino resort, may be a bridge too far for you and your BFF.
Let's face it, back ache, moer coffee, warm wine and frigid early mornings far outweigh the benefits of a gorgeous sunrise or sunset in a wild uninhabited space.  Fortunately glamping has changed all that.  You can now enjoy all the creature comforts of home in spectacular natural surroundings where eagles soar overhead and dung beetles do really good damage limitation!
Glamorous or luxury camping is one of the Western Cape's hottest travelling trends.  In a country like ours it's a comparatively cheap way of seeing the sights.  It's also a great way to socialise and meet new friends.  
Before you get turned off camping for good, unlock your inner child at one of our recommended affordable glamping Western Cape sites.  Some are family and pet-friendly while others are more romantic and secluded and ideal for seductive weekends away with your significant other.
Cape Town glamping is THE way to go!  You must - MUST - try it out!
Caracal Bush Camp – Montagu
Airy spacious tented accommodation, a wide back queen-size bed and your own piece of paradise in the Little Karoo is what awaits guests a Caracal Tented Bush Camp.  Aside from wide expanses of clear blue sky, arid scrubland and rolling koppies, you have a bird's eye view of a dam teeming with wildlife.  Gemsbok, springbok, ostrich, guinea fowl and the elusive caracal - of course - are often spotted tip-toeing to the edge of the water to get their fill.
The off the grid bush camp is situated on a farm just outside Montagu approximately two and a half hours drive from Cape Town.  It's the perfect getaway for active folk who enjoy mountain biking, hiking and game viewing.
Oewerzicht Safari Tents - Greyton  
Situated on the banks of the Sonderend River and featuring queen-size beds, en suite bathrooms and a communal wood-fired hot tub, the Safari Tents at Oewerzicht are luxury all the way.  The camp is part of a working farm located just 9km from the village of Greyton. 
It's a haven for birds - secretary birds, guinea fowl and the endangered blue crane.  There are even herds of Reebok to add to the wild ambience.  The safari camp at Oewerzicht is a dog friendly, family friendly glamping site that's a skip and jump away from the city of Cape Town.
Glamping at the Storytellers Organic Farm - Cederberg       
 If your bucket list includes glamping Cederberg this year, we've got a great recommendation for you.
The folk at Ager Pakhuis farm have glamping down pat.  They offer three private tented units furnished with a queen size bed and comfy sleeper couch conveniently located in a tent extension or a separate room of sorts.
You'll have your own bathroom with a shower or a shower and antique claw bath sumptuously heated by a wood fired 'donkey' boiler or gas geyser.  For those of you who simply have to go online, there's high-speed LAN internet connectivity at the office that's available free of charge!
It's a pet-friendly getaway located in the heart of the Cederberg approximately 26 km north of Clanwilliam.  If you're looking for a remote and beautiful destination where Bushmen painting expeditions, wine tasting and hiking extraordinaire are the key attractions, glamping at the Storytellers Organic Farm is the way to go. 
Elgin Hills Luxury Tented Camp – Elgin         
Set up under a canopy of indigenous trees near the Palmiet River is the Elgin Hills Luxury Tented Camp, an upmarket holiday destination in the heart of apple country.  You can snuggle down into the crisp linen of your queen size bed, chill out on your own private deck and ablute in comfort without leaving the confines of your tent.
There are breathtaking views of the river below and if you're feeling up to it there's canoeing, rowing, mountain biking, kloofing, fishing and hiking available on tap.  The Camp is situated minutes away from Elgin and Grabouw and is a short one and a bit hour's drive from the Cape Town CBD.
Africamps at Pat Busch - Robertson      
Africamps is South Africa's self-proclaimed boutique camping specialists and the luxury tents at Pat Busch Nature Reserve are the jewel in the crown.  You'll have the beauty and benefit of being in the middle of nature but in luxurious tented accommodation that boasts proper furniture, an en suite bathroom, fully equipped kitchen and solid wooden floor.
You can relax in comfy wooden loungers on a private deck, warm up around the braai or fireplace and enjoy the sights, sounds and indigenous animals of the spectacular Pat Busch Mountain Reserve - home to one of the rarest Proteas on the planet. 
You'll have access to 2 000 hectares of pristine mountain fynbos featuring crystal clear streams, bottomless dams and spectacular hiking trails.  There's excellent bird watching and bass fishing and if you're really lucky, you may just catch a glimpse of the elusive Cape leopard. 
The mountain Reserve is situated in the rolling foothills of the Langeberg Mountain range between the towns of Robertson and Montagu and is an easy two hour drive from the city of Cape Town.  Go on - get your glamping on and feel the free spirit of the majestic Western Cape.  You'll feel refreshed and reinvigorated for the months ahead... that we promise!