Fantasy Sports in Australia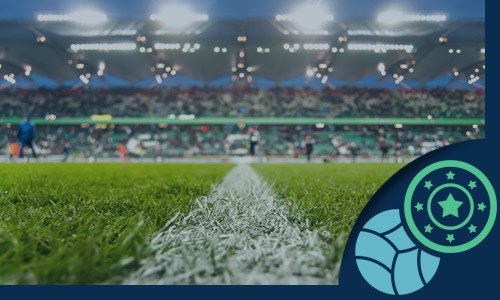 Fantasy sports casino games have become an increasingly popular form of entertainment in many countries. Australians have only recently begun to play fantasy sports but the pastime is quickly becoming popular Down Under where players find that they can become active participants in the progress of their favorite sporting events.
The growth of the fantasy sports industry is presenting a challenge for gaming regulators, government officials and anti-gambling activists. Many people are urging the government to step in and regulate the industry before the new form of gambling gets out of hand.  The government, however, doesn't seem eager to act.
Fantasy Sports
Fantasy sports is growing around the world, especially in countries such as Australia where a sizeable percentage of the population are enthusiastic sports fans. In some ways, fantasy sports are an extension of real sporting events. Participants select virtual players, form a team and play the game. The participants judge the players on their performance, both in the virtual arena and in the real world. Participants often place bets on their assessments.
Over the years fantasy sports has morphed from an activity that friends played among themselves into a multi-billion-dollar industry where corporations, big businesses and other investors including Google and Time Warner become involved. Fantasy sports accounts for the biggest growth industry within the sports world.
Most Australians play fantasy rugby or soccer, which are popular sports in Australia. Participating players assembly their teams using the names of real players from real sports teams. Each participant belongs to a league and when all the league members have assembled their teams, they start to compete against each other. Scoring is done after the statistics from the real game are compared and compiled. For instance, 5 points are awarded if the goalie stops the ball, 4 points are given if the midfielder throws a pass, etc. The team that has the highest score at the end of the game, wins.
You can join a private league where you compete against friends or a public league where you compete against strangers.
Daily Fantasy Sports
Daily fantasy sports (DFS) is a bit different and it's the DFS that's concerning officials in Australia. DFS supports betting on shorter timeframes as participants wager on the outcomes of a single game. There are commercial opportunities for vendors in DFS along with greater optionality for participants.
Sports teams in Australia are largely supportive of fantasy sports. DFS has the potential to improve cross-team engagement and viewership and to reduce unregulated, fantasy betting schemes.
There are multiple opportunities for gamblers to get over-involved in the betting aspect of the fantasy sports. It's that aspect that is bringing heightened scrutiny in Australia. In America, DFS has emerged as an industry that is, as of yet, not bound by state gambling laws. Sports betting is legal In Australia but critics of DFS say that the fantasy sports is different than traditional sports betting and should be more tightly regulated.
Regulation
Currently, the legal framework in Australia doesn't regulate fantasy sports as tightly as is common in other areas of the world. Part of the problem is that fantasy sports betting doesn't fit neatly into the existing gambling regulatory framework in the country.
In Australia, every territory and state has its own gambling related laws. Regulators represent the various states and territories and represent the laws of their territory/state. Fantasy sports betting may fall under the federal 2001 Gambling Act (IGA) given that it takes place almost exclusively online. 
Gambling services are defined by the IGA as a service for the conduct of a game where:
the game is a game of chance or involves a mix of skill and chance
the game is played for money
where the customer pays to play the game
Operations that that allow individuals to bet amongst themselves are also considered a gambling service under the IGA.
Application of Fantasy Sports to IGA
Legal observers believe that daily fantasy sports competitions do indeed fall under the auspices of the IGA. There are, however, exemptions within the law. One of those exemptions involves betting on sporting events. The Commonwealth government must assess whether IGA falls within this exception. There are a few reasons for the uncertainty; 
the exception relates to services that involve "betting on" a sporting event. The question is whether fantasy sports involve being a game of mixed chance and skill or the placing of bets.  This seems less so the case for season long fantasy sports competitions as opposed to DFS which more closely resembles "betting on" a sporting event.
the exception relates to sporting events. Since the success of a fantasy team is determined by individual players' performances relative to that of other players, its success isn't  necessarily determined by the outcome of the sporting event itself.
It's not clear that the determination of a player's rating in a fantasy sports competition are based on "contingencies" in the sporting event.
Many fantasy sports operators and participating players would like to see these legal uncertainties resolved through law reform. Fantasy sports betting should be more clearly defined, they say, to clarify the regulator footing on which the activity operates. They would like to see fantasy sports clearly exempted from the IGA so that it would be clearly subject to state and territory laws.
Regulators
Australian regulators haven't shown any particular concerns regarding fantasy sports so some fantasy sports supporters say that it's better to leave well enough alone. In 2012 the Department of Broadband, Communications and the Digital Economy declared that it viewed fantasy sports as more closely resembling wagering on a sporting event, which is permitted, than that of a casino-style game. Currently, that is the view under which the federal government operates.  
In the meantime new fantasy sports vendors have entered the Australian market. Major operators including PlayUp -- trading as DraftStars -- and  Moneyball are operating in Australia which indicates the sector's growth in the country. Upon Moneyball and PlayUp's entry into the market there was no adverse regulatory attention. Both received the required approval from both ASIC and ASX. Observers believe that this signals a soft endorsement that the government wants to see fantasy sports treated as a legal-form of sports betting. 
Currently, fantasy sports vendors are subject to the gambling regulatory framework in the territory or state in which they choose to register. Registration in one locale allows the vendor to offer its services in other states and territories.  For now, that seems to be the broad regulatory atmosphere under which fantasy sports, including daily fantasy sports, operates in Australia. Further regulations are not anticipated at this time but anti-gambling activists continue to push for a more stringent regulatory atmosphere for any fantasy sports activity that involves betting.
Could this have any affect on the South African fantasy sports - time will tell.  Meanwhile....let's focus on, and enjoy our online casino games right here at Thunderbolt Casino - THE BEST!