eSports Online Casino and Sports Betting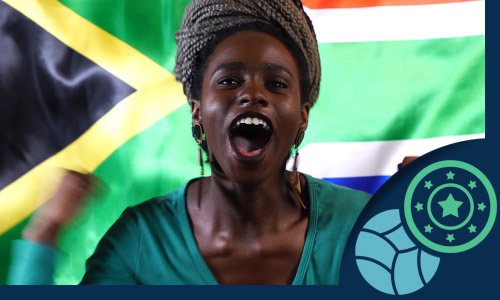 South Africans are known to be avid sports fans. Typical sports betting action in South Africa includes wagers on cricket, rugby, soccer, horse racing and many other types of sporting events. Since March, sports betting has been shut down around the world as almost every type of sporting event is either cancelled or postponed until, at the earliest, August.  In South Africa, sports enthusiasts are starting to take note of other type of online casino South Africa sports betting that is thriving including esports and simulated sports.
People who didn't know anything about these types of betting options only a few short months ago are now lining up to place bets on League of Legends, StarCraft, simulated games and other electronic sporting events which they can then watch played out on their computer screens.
eSports
eSports (electronic sports) is now regarded as a form of sports competition. Participants compete at video games, both individually and in teams, and winners take home prizes. eSport games are those games that are played competitively – fighting games, speed running races, even simple pac-man games can be played as esports when they are played at tournament level.
eSports competitions are played around the world. Until recently, most were played in stadiums and large auditoriums but with the coronavirus travel ban and need for social isolation, they are currently being played only online. Some of the biggest tournaments include Dota 2, The International League of Legends, Pro League Brazilian Championship. Champions Korea Championship Series,  European Championship Continental League, Japan League, Pacific Championship Series, Latin America League and the Vietnam Championship Series. 
To those who argue that esports aren't "real" sports events, esports supporters note that competitors put in the same kind of training, focus and competitiveness as other sports athletes and should be given the same level of respect. eSports "athletes" train compulsively for months so that they're at the top of their game and can perform at the highest level possible at the tournament.
Sportsbooks
Since the coronavirus shutdown, gambling companies have been quick to offer esports betting as part of their sportsbook. The sportsbooks have been featuring the few traditional sporting events that are still taking place – darts, table tennis and Belarus football and Taiwan basketball. But to no one's great surprise, that hasn't succeeded in engaging sports bettors who are looking for something to take the place of their beloved traditional sporting events.
Even older punters are taking to the esports competitions. The level of anticipation and excitement is, they say, just as high as that found in traditional sporting events. And to the surprise of many, the old-timers are enjoying learning something new. "My grandson plays these games at home," says Alan Towson of Durban. "Now I know what he's doing. And I kind of get it." 
South Africa Sports Betting
The National Gambling Act of 2004 and the National Gambling Amendment Act of 2008 specifically permit both online and offline sports betting and online horse race betting. South Africans bet billions of rands on sports every year including on football matches, horse races and lotteries. Prior to the shutdown, most South African betting took place at fixed retail outlets. Rob Scott supervises sports betting at Phumelela Gaming. He comments that South Africans customarily focus their betting activities on number and lottery-type draws as well as on live sports.
"Horse racing is significant too," says Scott. "But numbers and sport - in particular soccer - is where the action is. So obviously there are very few companies that wouldn't be impacted across the industry [by Covid-19]."
Online operators are taking advantage of the switch by introducing new products that aren't reliant on live sporting events. That's where esports comes in.
Bettors who want to combine their love of sports with the new esports wagering options are betting on esports football matches that are played on the FIFA multi-platform game. But gaming operators in South Africa aren't focusing on esports as a long-term gambling option. They simply want to keep the traditional horse racing and sports bettors involved until sports returns to normal.
Simulations
In addition to options to bet on esports competitions, South African betting platforms are also introducing animated matches and sporting simulations which produce results based on an algorithm or a random database draw. 
For instance, a bettor could place a wager on an animated horse race that is run like you'd see it in real life. There are also animated soccer matches with matches played every few minutes according to soccer matches which were cancelled. It may not fulfill the yen of traditional soccer punters who want to wager on their favorite teams but, for many, it's something. – it gives them the chance to bet on a random result that's determined based on real teams' historical encounters and draw on their football knowledge to place their bets.
For those who wonder how the betting companies were able to get the simulated games up and running so quickly, a spokesman for one operator explained that these simulated games had been in development for several years. Once coronavirus hit and worldwide sporting events were cancelled, the company was speeded up the launch so that they could introduce the simulations immediately. .
Now that the simulations and esports games are up and running, it's clear that they'll be around for the foreseeable future. Scott says "At the end of the day [Covid-19] is going to force people online, and it's going to force us to think about online betting differently. I guess that's a good thing over time." And other betting companies admit that, even though esports and simulations are a world that gambling operators hadn't previously explored, they're now seeing new sign-ups among those who are specifically interested in this new genre of gaming.
Lowered Volume 
Many operators acknowledge that the reinvention of sports betting won't see the same volume of business as that that traditional sporting events attracted before COVID-19. But it's significant enough to keep the companies in business. Yet everyone is waiting for football to return.
"Football is the biggest bet-on sport in the world," says Scott. "So the reality is that you can do whatever you want, but until football returns, every betting company is going to struggle."