Decisions Still Up in the Air Regarding Japan's IRs and Casinos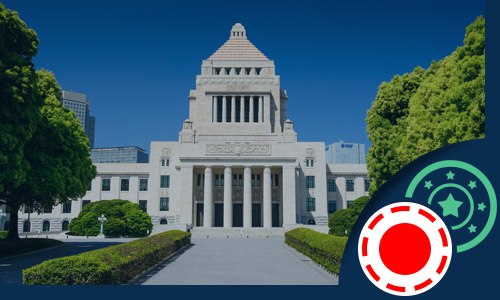 When the Japanese parliament voted to allow casino games operators to build integrated casino resorts in the country, politicians, citizens and casino operators assumed that the IRs would be built quickly.  The unique character of Japanese politics and society, however, has led to a situation in which, over a year after the IR bill was passed, the government is still far from making the major decisions needed to move the developments forward.
Japanese society seems apathetic to the idea of opening Japan to casino entertainment. Anti-gambling forces are also strong and are mobilizing. All this contributes to the government's stagnation when it comes to deciding on which Japanese cities will receive authorization for IR licenses and which gaming operators will be given a license.
Some recent developments:
New Operator Considering Entering Japanese IR Market
Sega Sammy Holdings Inc, a Japanese entertainment conglomerate, is considering possible consortium partners with whom to apply for a casino resort license. Haruki Satomi, Sega Sammy's president and group chief operations officer, said, "We are continuing our preparations for domestic integrated resort participation."
A Japanese IR will, by definition, include a casino built alongside supporting tourism facilities such as hotels, entertainment halls and conference space.
Satomi explained, "In terms of the future schedule for domestic IR entry, we are supposing whether it will be possible to make public announcements regarding a consortium and other details this year. We are pursuing our preparations based on the assumption that RFP [request for proposal] presentation will begin in various regions, and the certification for each region will be given in 2020 if things go smoothly. We expect that costs to create RFP will be incurred this fiscal year. We are currently moving forward based on the assumption that once an operator has been selected, matters will be settled between late 2020, if government authorization is obtained rapidly, to the beginning of 2022." 
Casino Operators
Several U.S. casino operators have already been exploring options to stake out a claim in the Japanese market. Wynn Resorts, Caesars Entertainment, MGM Resorts and Las Vegas Sands have all stated their intentions to apply for a license. Other brands are also applying – Foxwoods, Mohegan Gaming and Entertainment and Rush Street Gaming.
Analysts who focus on casino gambling in Asia believe that Japan will be interested in operators who have committed to investing in the well-being of the local community. U.S. brands have a good track record of this and a number of them have already promised to promote projects and programs in the local communities.
Observers have noted that tribal operators also have a good history of developing the communities around which their casinos are built. Japanese regulators will be looking at the experiences of regions such as Macau where Wynn, Sands and MGM have all shown a long-term commitment to the local economy.
Osaka
Osaka Mayor Ichiro Matsui has already indicated that, to obtain an IR license for his city – a prime location for any new casino development in Japan – involves undertaking the $186-million extension of the Yumeshima subway.
Both Wynn and MGM are setting their sites on Osaka. For Wynn, the selling point is quality. Wynn can demonstrate, by pointing to their Encore Boston Harbor and their Wynn Macau, that they are a known commodity as an international operator that delivers a high standard of service. Matt Maddox, Wynn's CEO, spoke about Wynn's plans for Japan in a recent interview.  "What I love about our strategy in Japan is we are known as the high-quality operator. What we deliver is excellence." Maddox noted that Wynn has collaborated with a local consortium that includes focus on multiple cities.
The strategy is to impress the local legislatures as they position themselves at the head of the pack. Wynn would prefer to build in Osaka but they haven't ruled out other locales. "We are looking at multiple cities," Maddox said. "So, we're not just saying we're going only after one city. It's the same thing that happened in Massachusetts. No one targeted the Boston area because they thought it wouldn't happen. We did. And we won it."
MGM is the other casino operator that is campaigning for one of the three Japanese IR licenses and has a preference for Osaka. MGM has suggested that they could accomplish the city's dream of having an IR constructed by 2025. 
Yokohama
Another potential Japanese casino resort local is Yokohama. Yokohama, led by city Mayor Fumiko Hayashi, has not yet decided whether to adopt a public policy to pursue a casino venue but the city recently held a public hearing on the subject to determine residents' feelings about the issue.
Yokohama has entered a request-for-information (RFI) phase to determine whether the city would welcome an IR. At last week's hearing, 24 media representatives and approximately 180 members of the public arrived to express their sentiments about the proposal. At a question-and-answer session with officials, the attendees, many of whom were against a casino in their city, made their feelings known. Proponents discussed the economic benefits that would come to the city from an IR development.
The local government in Yokohama has already identified that the capital investment for Yokohama could be as much as JPY1.3 trillion (US$11.9 billion) if the city was to allow  a casino resort to be built in the region.