Crown Casino Attempts to Continue Operations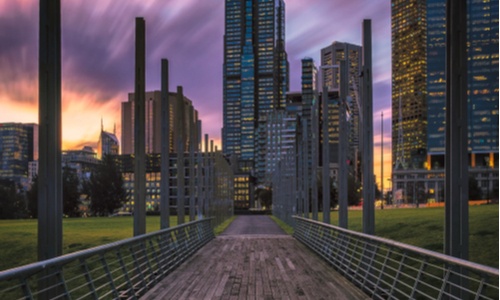 The Crown Casino is asking the Royal Commission -- which is currently investigating Crown's breaches of numerous laws and regulations relating to its operations -- to be allowed to keep its license and continue to run its Melbourne casino. Commission head Ray Finkelstein accepted submissions from the company's counsel, Michael Borsky QC who explained why the company believes that it can operate in a trustworthy manner and should be allowed to keep its license.
Borsky said that the Crown had admitted to and apologised for its actions which include turning a blind eye to customers' money-laundering activities and evading payment of tens of millions in state taxes. Crown, says Borsky, has committed itself to cleaning up its act. Adrian Finanzio, who serves as counsel assisting the commission, asked Finkelstein to recommend that the government pull Crown's license.
Millions of Australians are following the case closely. The multi-billion dollar company's troubles could result in massive changes for the casino industry in Australia, both for land-based casinos and potential access to online casino South Africa gaming sites.
Assurances
Finkelstein seemed unimpressed with Borsky's assurances that, by appointing a monitor to oversee its operations, Crown would enjoy a "risk free" return to normalcy. "You'd pay unpaid taxes, pay a few costs, but you don't actually suffer any consequence, that is you can commit wrong for a decade, of various kinds, and come along and say, 'Well, we've fixed it, so don't worry about it,'" Finkelstein said. "If I was a car thief, and went to the criminal court and said, 'I'm not going to steal a car again, don't worry about it, take my word for it,' and they just let me go – it's really not how the system works, is it? Not only is it not how the system works, it's not what the public expects."
One of Crown's central arguments is that, if it loses its licenses, 12,500 jobs will be lost. Crown is currently the state's biggest single-site employer and closing, says Borsky, would put those jobs at risk. Finkelstein didn't accept that argument, saying,  "The choice might be between you running the casino or someone else running the casino," he said. "If it is a profitable business, the way industry works is that someone will always step in."
But, says Crown, Helen Coonan, Crown's executive chair and Xavier Walsh, the Melbourne chief executive have quit their jobs and a new administration will take over. The Victorian government is also installing a new authority whose casino regulation department will focus on ways to prevent the kind of wrongdoing that had been taking place at Crown Melbourne.
The Victorian Commission for Gambling and Liquor Regulation will operate a division that is specifically dedicated to monitoring the Crown. Melissa Horne, Victoria's gaming minister, said that the VCGLR will "hold the casino to account" by ""undoing the failed experiment of the past" that put liquor and gaming regulation together in the same body and the new body would have a "focus on harm minimisation".
Moving Forward
The Crown's future is anything but certain but when the Commission reports to the government on its findings, there will be a new CEO at the company's helm. Anne Ward is set to become the new independent, non-executive director to the board of the Crown. After 3 consecutive royal commissions have lamblasted Crown for its improper business practices it was determined that the company needs a new face at the helm.
Ms. Ward is the chairman of the ASX-listed Rebubble ecommerce group. She is a council member at RMIT University and a former partner at the MinterEllison law Firm.  She has served as general council for Asia and Australia at National Australia Bank.
According to Crown's interim chariman Jane Halton, Ward will bring "rich experience" to the board. "Her appointment further strengthens the mix of capability and experience as we continue the refresh of the board." Ward's first order of business will be to represent Crown in its attempt to hold its Perth and Melbourne licenses after successive royal commissions have criticized it for helping foreign patrons evade border and customs controls when entering the country and turning a blind eye to money laundering activities.
Adrian Finanzio is fighting to have the company's licenses revoked, pointing to "grave, systematic breaches of the law and equally importantly, sustained breaches of the trust and confidence.
Ward said that she understands that the casino operator must undertake a vast reform program and she is prepared to implement that program.  "Crown has been an integral part of my home town Melbourne for many years and I am excited about the opportunity to make a contribution to the board as Crown shapes its future," Ward said. "I look forward to joining the board as an agent for positive change and I am committed to supporting management in implementing the reform program and driving value for shareholders."
Once Ward receives the required state-based regulatory approval to join the board, she will take over the company's management.