Comparisons of Retail Casino and Online Casino Gambling Laws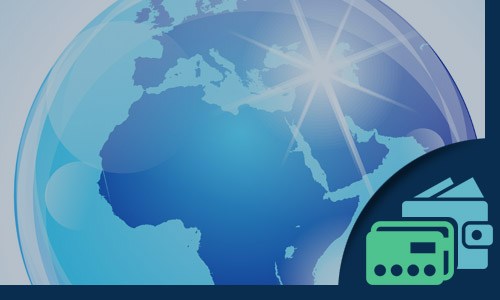 For much of human history, gambling has been an accepted fact of life. Governments, however, did not always legalize gambling and over the last century most countries have either banned, legalized or created some kind of in-between situation to regulate gambling activity in their country.
In recent years, even anti-gambling activists have come to accept that it's preferable to legalize gambling than to leave it to the criminal element. Gambling is human nature -- archaeologists and anthropologists have found ample evidence that shows that gambling dates back to the dawn of man.
There seems to be an innate need for many people to bet on the outcome of games and events and de-legitimizing gambling just drives the practice underground which brings up a whole new set of problems.
Different countries have found different methods to regulate land-based and online casino gambling. Some countries host only land-based casino venues while others allow online casino enterprises to flourish. How are some of the nations in the English-speaking community dealing with 21st century gambling challenges?
U.S.
In the United States, gambling is legal nationwide but is legislated by each individual state.  Prior to 2018, only Nevada and Louisiana offered legalized casino gambling state-wide while many other states such as Michigan, New Jersey and California restricted casinos, card rooms and charitable games/bingo games to small geographic areas.
In many states casinos are run by native tribes who operate the casinos on their native land based on compacts with the state governments as provided by the Indian Gaming Regulatory Act of 1988. 
In May 2018 the United States Supreme Court ruled that sports wagering was legal.  That ruling opened the gates to online betting but it also confused the situation.  For instance, in Alabama, pari-mutuel, charitable and tribal betting is legal but online betting, sports betting and lotteries are illegal.
Bettors in Pennsylvania, West Virginia and New Jersey have access to every type of gambling while Nevada is one of only a few states that doesn't have a state lottery. California allows tribal casinos but not commercial casinos or sports betting while Colorado allows every type of gambling except online. Texas is one of the most restrictive states with no lottery, racetracks, online betting or sports betting and no type of betting of any kind is legal in Utah and Hawaii. 
In addition, the rates at which gambling operators are taxed differs widely from one state to the next.  Pennsylvania has one of the highest rates of taxation at 35% while Colorado has one of the lowest rates at 10%. The American Internal Revenue Service taxes gambling winnings at 24% with the possibility of an additional income tax for some winnings in excess of $5000.
UK
The Gambling Act of 2005 made it legal for UK residents to gamble both at bookmaker betting shops, at any of the commercial casinos which operate throughout the country, at Fixed Odds Betting Terminal venues and at registered online sites. Sports betting is one of the biggest gambling operations in the country and there are numerous licensed websites where punters can place bets. Football pools are also popular in the country and participants win when they correctly predict the outcome of the week's matches.    
Under the Gambling Act the Gambling Commission regulates online gambling including online poker, sports betting, casino games, lottery games and bingo. Offshore casinos operate legally in the UK as long as they acquire a license from the commission.
Last year a huge controversy erupted when a law was put into place that strictly limited the amount of a wager that a bettor could place on a Fixed Odds Betting Terminal.  The previous limit was £100 but criticism over the high amount, which could be lost in a matter of seconds, led the passing of a new law that has been in effect since April 2019 and now limits FOBT wagers to £2.
Australia
Australia has, in recent years, become a gambling capital with large casinos in Sydney, Melbourne and a number of other Australian cities. The Interactive Gambling Act 2001 regulates online betting activities and makes it illegal to provide some types  of interactive betting activities to anyone located in Australia. These include online pokies (slots), blackjack, craps, roulette and poker.
It's illegal to provide some interactive gambling activities, such as 'online casinos', to someone in Australia. Examples include roulette, poker, craps, online 'pokies' and blackjack. Any game of chance, including games of mixed chance and skill played over the internet, is prohibited under the Interactive Gambling Act 2001 (IGA) if it's provided to someone who is physically in Australia. In actual fact, many offshore casinos do operate in Australia though they cannot advertise in the country.
Canada
Canada has very liberal policies regarding gambling.  Gambling activities are administered by provincial gambling corporations, some of which operate online and some of which operate only through retail sites. These corporations administer both retail and online gaming in the provinces in which they operate. 
Ontario, Quebec and British Columbia, for instance, offer online casino gambling and other types of betting options including online sports betting.  Manitoba, Alberta and Saskatchewan do not offer online access to lottery purchases or casino games. The Canadian government does not tax gaming winnings.    
South Africa
South Africa has a robust casino industry with more than 40 retail casinos scattered throughout the country's 9 provinces. Gambling activities are governed by each province's gambling boards. The Western Cape Gambling and Racing Board is responsible for awarding licenses to sports betting facilities and online casinos that operate anywhere in South Africa since the only type of betting activity that operates in that area is online. Therefore, their licenses are accepted by other provinces. Online casinos, therefore, enjoy de facto legal status through WEGRB licensing.
South Africa does not  tax gambling winnings. The only gambling winnings that are taxed in South Africa are those on horse racing. Taxes on horse race winnings are set at 12%.
New Zealand 
The Department of Internal Affairs, in conjunction with the Gambling Commission, regulates gambling in New Zealand. New Zealand hosts multiple brick-and-mortar casinos, racetrack betting, lotteries, sportsbooks and online casinos. The NZ government does not regulate "offshore" casinos. Currently, gaming online is available through such online casino sites anywhere in New Zealand.
The New Zealand government does not tax gambling winnings.