Casinos Wary in Wake of Crown Casino Scandal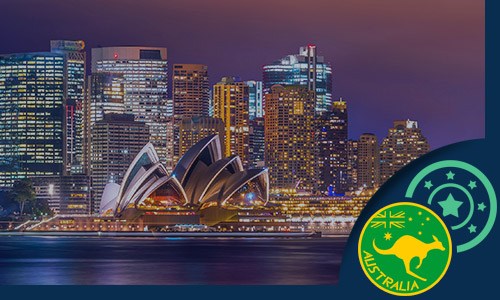 Australia's booming casino games industry has been shaken by the Crown casino scandal but early indications are that the bottom line will stay steady. 
Many observers are wondering how the scandal, which involved Crown's focus on bringing VIPs to their casinos which was then used for  money-laundering, relationships with questionable junket providers and improper border control implementation procedures, will affect other Australian casinos.
Will government attention and investigation affect the entire industry? 
SkyCity
New Zealand-based Skycity Entertainment group believes that high-roller revenue will plummet for all the casinos as state and federal investigations examine the industry's use of foreign gambling recruiters, many of whom have links to Chinese criminals.
Skycity Entertainment group operates one Australian casino in Adelaide along with its three New Zealand casinos. They achieved a record turnover of NZ$14.1 billion ($13.4 billion) last year from international players – as with Crown VIPs, most of these Chinese high rollers enter Australia via tour companies, otherwise known as junket operators.
Skycity casinos saw increased profits from international gamblers but they are worried it may not last.  Turnover from high-rollers has become increasingly hard to predict, operators say, due to the current US-China trade war. The numbers are also affected by a Chinese government anti-corruption crackdown that has targeted the flow of money out of the mainland.
Skycity chief executive Graeme Stephens commented about the current uncertainty surrounding the lucrative high-roller business. "We're not quite sure what's going to happen in the world of junkets... it's difficult to ignore the media and related responses in the case of Crown over the last few weeks," he said.  "We're not sure what that means for us, so that's added another layer of uncertainty in a world which is inherently difficult to predict."
SkyCity's Chief financial officer Rob Campbell told investors that volatility affecting high-rollers made income from international gambling "most surely the highest risk part of our business".
And Yet.....
Stephens says that he is buoyed by the "strong growth in our international business."  Two of the company's New Zealand casinos recorded significant increases in turnover from international players, though turnover from foreign players dropped in Adelaide. Stephens said that he believes that the Adelaide drop can be attributed to the venue's ongoing $330 million expansion project and that the numbers should rise again when construction is completed by the second half of 2020.
Stephens pointed out that international business only comprises around 12 per cent of Skycity's takings. Accordng to Stephens, the company views that as "the cream" rather than as a significant part of their business strategy.
"We still turn away a lot more people than we take," he said. "We have always had a conservative attitude to it, and we're not going to change that."
Mr Campbell similarly emphasized that SkyCity is "very comfortable with our internal processes as they relate to meeting customers and complying with our anti-money laundering processes".
Star Casino
The Star Entertainment Group believes that it can weather the storm, thanks to a strong showing in the domestic market that accounts for a one-third rise in its annual profits.
In the 12 months ending June 30, the Star's revenue hit AU$2.16b (US$1.46b). That's an increase of 3.6% from the result of fiscal 2018. Earnings were up to AU$553m – 14% -- and, after tax, statutory net profit shot up 33.7% to AU$198m.
The Star eliminated 343 staff positions which helped increase profits. In tandem, the casino is marketing heavily to the domestic market and many observers believe that, in the long run, this will keep the company's bottom line steady and allow it to ride out the Crown controversy.
The Star does have a VIP clientele. More high-rolling Chinese gamblers – which the Star refers to as 'International VIP rebate business' – came to the Star last year but their spend-per-gambler rate was lower than it had been previously.
Widening the Investigation
Will other casino companies be implicated in the Crown controversy? Presently, the investigation is focusing on Crown but most observers expect it to widen. Star Entertainment Group is especially vulnerable to being implicated after it was revealed that an Asian money launderer used a Star Entertainment casino account to send more than $400,000 offshore. The transaction was tracked by Australian Federal Police investigators.
The money was transferred to the account of Alvin Chau, a Macau multi-millionaire casino tycoon. Chau owns a junket that lures wealthy Chinese gamblers to Australian casinos. The transaction was made in 2012 and, up until now, was known only to a few individuals who read about it in a confidential report.
Now the Crown controversy may force the government to widen its focus on Australia's casino industry and move the investigation beyond Crown Resorts.  Chau's junket, Suncity, has been shown to have links to money launder and drug trafficking  and Chau himself is banned from entering Australia.  Many people are questioning why Star Entertainment continues to do business with the junket. As recently as this month, Star Entertainment CEO indicated that he would be ready to continue to do business with Chau.
Managing Director and Chief Executive Officer of Star, Matt Bekier, says that Star is running a "clean and legal" business. "Suncity is the largest junket operator in the world ... and we work in a very prescribed and lawful way with junkets that are credible and have been approved, in some states, by the regulators, " Bekier said.
Star is also under suspicion due to a leaked Crown report from 2015 that reveals how Crown tried to lure Xie Xiongming, a junket operator who was working with star. Xie was recently charged with demanding the transfer of a $10 million property and threatening a man with a knife. He is currently on remand in a Sydney jail. 
Tom Zhou, an alleged organized crime figure who runs a junket for Star has also been accused of involvement in Chinese government activities. It's believed that Zhou negotiated a deal with Star in the 2015 that could have been worth millions of dollars for Zhou. 
The focus of the media and government investigations have been on Crown dealings but no one is betting money on the investigation stopping with that one company.  It seems almost certain that  all Australian casinos will be scrutinized, though presently Crown is of greatest concern to authorities.