Casino Industry Boosts Economy in Vietnam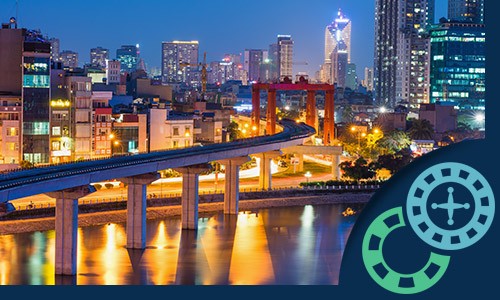 Vietnam, which has observed the lucrative online casino South Africa industry closely, is seeing significant revenue from its own emerging casino industry. Casinos are relatively new to Vietnam but they are starting to show profits, partly through the gaming rooms and partly through the other amenities and accommodations that they offer.
Vietnam and Casinos
Until the late 1900s, the only legal gambling option in Vietnam was the lottery. By the 1990s the government came to a decision that it was to its benefit to reap some of the profits from gambling. Citizens were gambling anyway, in illegal frameworks so the government felt it expedient to make the casinos legal and reap some of the income.  
The government legalized gambling slowly while, at the same time, they cracked down on illegal gambling rings. Today, the black market gambling sector is still estimated to be worth billions of dollars. However, it's become less prevalent since the country legalized games of chance in 2017. Over the last 2 years, legal gaming income has given a significant boost to the state economy and the numbers continue to grow. 
Today eight casinos are in operation for foreign passport holders. Investors are looking at the possibilities of opening up the domestic customer base as the country embarks on a three-year experiment to see if such expansion is feasible.  The program will allow local Vietnamese citizens to enter a casino if they are 21 years of age or older, have the permission from their family to play, have no criminal record and are able to show a monthly income of 10 million dong (US$449) or more.  Vietnamese gamers will be charged a 1 million dong entry tax to play at any of the country's casinos.
Currently, the largest casino-resort in Vietnam is the Grand-Ho Tram.  It opened in 2013 and features a golf course and a 550-room hotel. The Grand-Ho Tram is controlled by Philip Falcone, an American businessman. The building cost $1 billion to build and a second hotel tower is presently under construction. Vietnam requires foreign investors to invest over $2 billion to qualify for casino licenses.
The country's biggest casino is being built by SunCity Group Holdings Ltd. of Macau in central Vietnam. The Hoiana project is a $4 billion investment which will feature water parks, golf courses, restaurants, shops, hotel rooms and a gaming floor.
Ha Long
One of the most successful Vietnamese casinos, in terms of profits taken in this year, is the Royal Casino in Ha Long Town. The Ha Long posted a profit of 8 billion VND for the third quarter of 2019, a significant success for the new industry. 
Most of Ha Long's profit was due to its lodging business but Royal Casino International is unconcerned that the gambling revenue is still low. In a statement, a Royal Casino spokesperson explained that it is the seasonal nature of the casino business that creates instability. They admitted that the number of visitors has not reached the levels they had anticipated but are hoping for an upswing when the domestic travel picks up. 
Royal Casino also noted that the biggest factor in their struggle to increase their profits comes from the expanding Asian casino industry. Casinos are being developed in places like Myanmar, Cambodia and the Philippines. Together with the thriving casino enclave of Macau, those casinos are hurting revenue for Vietnamese casino sites. 
Royal Casino is meeting the competition with a planned 33 story twin-tower hotel that will provide not only considerable hotel space but will also include a massage and spa center, shops, a karaoke bar and other services. 
No date has been set for the ground-breaking or opening of the planned Royal Casino Ha Long addition.
Forecast
Many observers believe that the Vietnam government's new legislation  that allows locals to gamble will be the push that the local casino industry needs. There are presently 8 casinos in Vietnam and it's not currently clear whether all of the venues will be included under the legalization package. 
However, a number of local and foreign investors are buoyed by the Vietnamese government's decision to allow local citizens enter the casinos to play. One significant investor, FLC Group joint Stock Co, received government approval to invest in a casino resort in Quang Ninh, one of Vietnam's northernmost provinces. They have budgeted approximately $2 billion in the site, demonstrating their belief that investing in Vietnamese gambling is a worthwhile venture.
On confirmation of the news, the company's shares surged by 5.1 percent. The investment will include building an international conference center, a golf course, a five-star hotel, a museum and a safari. Nguyen Duc Long, chairman of Quang Ninh People's Committee reacted, saying "Quang Ninh is striving to make Ngoc Vung a tourist attraction, contributing to the development of the local smoke-free industry. We are glad to have FLC invest in Ngoc Vung."
Government Rationale
Vietnam's government is launching gambling initiatives in an attempt to come to grips with growing budget deficits and keep some of the millions of dollars that middle-class and wealthy Vietnamese otherwise spend in casinos abroad within the country. It's not yet clear which casinos will be authorized to accept local players.
George Tanasijevich, a senior executive with casino operator Las Vegas Sands Corp said, "Uncertainty and risk" remain for investors regarding the Vietnam casino market. Yet those uncertainties are not discouraging corporations from trying to catch the wave of the emerging economy.
Sands has also been in discussions about opening a Sands casino in Vietnam.  According to Tanasijevich, "We view Vietnam as a market that has a huge upside for business and leisure tourism [and] we believe that our MICE (meetings, incentives, conventions and exhibitions) focused business model would be very successful if situated in the right location in Ho Chi Minh City and/or Hanoi." 
One way or another, the Vietnamese tourism market is expanding. The Vietnam National Administration of Tourism show that international tourism is rising.
China accounts for the biggest portion of Vietnam's annual visitor tally -- 27 percent of arrivals.  With the Macau casino industry in upheaval, that could be good news for Vietnam.