Brick-and-Mortar Casinos Offering Online Games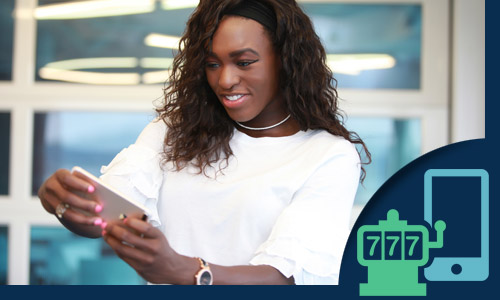 Some land-based casinos are coming to the conclusion that, in order to survive, they'll need to diversify and create an online presence where they can offer online casino games. The move is being pioneered by the WinPrincess casino in Tanzania which is planning to partner with iGaming platform provider BtoBet so that it can incorporate a digital platform to its retail business strategy.
Guven Eraslan, executive coordinator of the WinPrincess Group, said that the decision was a no-brainer. "Land-based casinos should crisis-proof their operations and diversify online"
Diversifying
WinPrincess Tanzania Casino is located in Dar es Salaam, Tanzania. It's one of the city's biggest casino hotels and is part of the WinPrincess brand which operates 32 casinos across 4 continents. Until recently WinPrincess Tanzania was undistinguished from other land-based casinos but last month they signed a partnership deal with BtoBet to have the platform provider bring its land-based operations to an online audience.
BtoBet has had experience moving physical casino games to an online platform. They recently integrated Salsa Tech's video bingo titles into their Neruon 3 platform. Now, thanks to this technology, WinPrincess will be able to further diversify its operations. The move comes at a time when massive numbers of casino customers are looking for options that will allow them to experience casino entertainment while they maintain social distancing. 
Eraslan predicts that, following the launch of the online casino, the operator will continue to branch out, with sportsbook operations a likely next step. Eraslan said   "Like any other company we need to grow to continue to exist. Therefore, we cannot afford to miss any of the opportunities that lie ahead of us……Moreover three of the fastest growing cities in the world are in Tanzania, and thus we firmly believe that Africa is a safe bet if you need a good start in the igaming industry."
Key Market Traits
The decision to diversity was accelerated due to the pandemic shut-down but company had considered expanding to move  operations online for quite some time. Eraslan said that they realize that the company must grow in order to remain relevant. The opportunity that presented itself was too good to turn down and WinPrincess will now focus on the verticals within the iGaming industry.
The company intends to create an online presence in all of the countries in which they operate brick-and-mortar casinos using the energy from the existing marketing of their land-based casino sites. Tanzania is to be the first country where the casino will expand online and other countries will follow.
Tanzania
Tanzania was chosen to test the new online expansion because the market in Tanzania is big and getting bigger. The gambling industry in Tanzania doubled in recent years and the population of Dar Es Salaam is projected to double in the next 15 years which is sure to bring in even more business. Thanks to WinPrincess's existing physical presence, existing staffing and knowledge of the culture and local norms, it seemed logical and safe to launch the project in Tanzania.
WinPrincess is aware that it is an industry pioneer in its online expansion. Even with the coronavirus shutdowns, casinos around the world have been slow to open digital channels. Eraslan speculates that the reluctance to expand comes from a general wariness of change but, he believes, once it proves itself, other casinos will follow in WinPrincess's footsteps.
Also, according to Eraslan, retail casinos and online casinos are two completely different cultures and many casino operators aren't sure that they can cross that divide. "Until recently people always needed to be physically present in a brick and mortar casino in order to place their money on bets. Thus there always needed to be a live interaction and it was more like a personal experience.
"That is not required anymore, with online casino bringing about a clash of cultures if you will. Well, it is quite clear that it is us, the land-based casino operators, the ones that need to change and adapt. Diversification can only be made in the direction of progress." 
Future
Some casino advisors are watching the WinPrincess diversification plan and considering how it could help other casinos for the future. The virus isn't going to go away anytime soon and a second wave is almost certain to rise, if not now than in a few months. Casinos that are counting on rebuilding through a return of visitors may be in for a shock. People will almost certainly be more hesitant to travel, to stay in hotels and to sit on a gaming floor with hundreds of other players.
On the one hand, people are looking for social interaction – a point in the casinos' favor as they considering restarting. On the other hand, governmental constraints and individuals' worries could make that scenario a long time coming.  WinPrincess decided that, the best long-term solution would be to bring its games online, together with a hoped-for reopening of their land-based venue. 
WinPrincess chose BtoBet's Neuron 3 platform to serve as its online business's technological core. BtoBet has proven to be one of Africa's most prolific casino platform providers. 
Pros and Cons
Once the brick-and-mortar casino sites reopen, people are going to have to choose how to balance their casino gambling. Some of the pros and cons of each include:
Old Fashioned Entertainment
Regardless of the games offered, the bonuses awarded or the ease of play, for many people, the social aspect of the land-based casino can't be beat. They're not necessarily out to win big bucks, though if they come out ahead, all the better.
But many casino aficionados prefer land-based casinos because they offer a unique atmosphere, a special environment of excitement and a more interactive feel than the online casino, where people generally play on their own. To see other people actually win, and to have other people root for you when you're winning is a feeling that, many of these casino enthusiasts say, can't be beat. 
Also, many gamers find that they can more easily justify the expense of real money gambling when they're at a casino. It feels like "real" entertainment, especially if it's enhanced by a show, restaurant meals and hotel accommodations. The experience moves beyond simple winning or losing.
Convenience
For convenience sake, there's nothing like the online casino.  The online casino is open 24/7, easily accessible on a mobile or PC device and offers pretty much all of the games that the land-based casino features. You can play at your leisure and don't need to worry about table limits for playing the table games.
The payouts shouldn't be discounted either. The land-based casino must cover their fixed expenses…..staffing, building, etc. That means that their payouts are lower for the same games that you play at the online casino. Since the online casino has no such expenses, they can add those funds to their payouts so gamers can enjoy more lucrative wins.
Bonuses
Both land-based and online casinos offer bonuses but they differ. Physical casino sites present their patrons with bonuses that can be used at the casino itself – discounts and vouchers for restaurant meals, drinks, hotel accommodations, etc. At online casinos, the bonuses give the gamer free gaming time with the wins from those free games paid out in real cash prizes. 
If you are looking for the voucher type of bonuses, the land-based casinos may be your best bet. But if you want cash rewards, play online.
The WinPrincess's experiment in diversification will be watched carefully over the coming months by other casinos that are also considering ways to get over the hump caused by the pandemic shutdown. If the WinPrincess succeeds in its new business plan, it can be expected that other casinos will move online as well.