Big Gains for Online Casino SA Industry Throughout Africa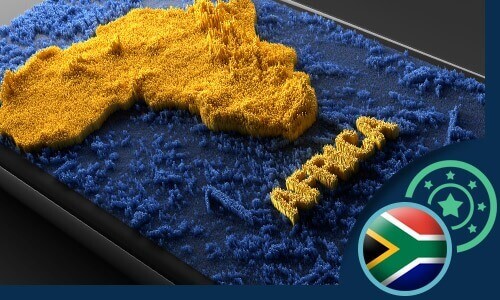 Africa is emerging as one of the world's fastest-growing and most lucrative online gambling markets. Gambling has always been popular in Africa and  recently, increasing numbers of people in all areas of the continent have chosen to take their gaming entertainment online. The online casino South Africa industry is surging and gaming companies are taking notice.
Part of the growth is due to the fact that multiple African countries are changing their land-based and internet gambling laws. Gaming devices are also more readily-available in Africa than they were even a few years ago and Internet accessibility is stable in all but the most remote rural areas.
What can the gaming industry expect to see in Africa in the coming years?
Moving Ahead
One issue that has plagued the industry in the past is that casinos, which exist in a number of African countries, charge high entry fees that make it unaffordable to local bettors. As a consequence the betting is done on the black market, through illegal bookies and other underworld sites.
Now, governments are seeing the wisdom of making betting legal which allows them to collect the tax revenues and licensing fees. Land-based casinos are currently legal in Nigeria, Mauritius, South Africa, and Kenya while Zambia, Namibia, Ghana, Botswana and Angola haven't explicitly banned it so residents can legally bet in those countries. 
Mobile gaming has also grown rapidly over the past 8 years, from 14.4% in 2012 to 63% today. Analysts don't foresee any significant growth in mobile gaming in Africa during the next five years but that could change as a number of countries – particularly the biggest gaming markets – move to regulate online gambling.  iGaming is set to increase from 83.6% this year to 89.2% by 2024.   
Overall, casino entertainment – both land-based gaming and igaming -- is the most popular gambling product in Africa. In 2019 it accounted for 41.9% of gross win.  
Sports Betting 
Sports betting is the second most popular gambling product in Africa, capturing 35.8% of the market in 2019.  Sports betting has been growing in Africa for several years. In some countries, including in Kenya and in Uganda, the sports betting market already brings in millions of dollars each year. Currently, sports bets are placed at land-based facilities but every agrees that online gambling will soon become the preferred method of gambling.
Currently, brick-and-mortar casino betting accounts for the highest share of the sports betting total in Africa. However, estimates show that the percentage of revenues coming from online will be almost equal to casino gaming by 2024.
The estimated percentage is given at 47.9%. It seems, however, that the percentage of online sports betting GGR coming from mobile may have peaked over the past year or so.  This is in sharp contrast to other parts of the world where mobile sports betting is the fastest-growing betting market. 
South Africa
South Africa has the most robust casino industry in Africa. There are more than 40 land-based casinos in Africa scattered throughout the country's 9 provinces. Some of the casinos are quite luxurious and opulent while others are small and simple. But the large number of casinos in South Africa speaks to the draw that it holds for both local residents and the country's tourist industry.
South African casinos are governed by the gambling boards that operate in each province. Each province maintains its own regulator who interprets and enforces the law according to the wishes of the local population and government.
Online casinos and sports betting facilities in South Africa obtain their licenses form the  Western Cape Gambling and Racing Board (www.wcgrb.co.za/). The WEGRB is the regulator for the Western Cape. Since online gambling is the only type of betting activity that can occur in that area, the WEGRB licenses the sports betting and online casino activities for that province as well as for the other provinces.
Attempts to legalise online casino gaming in other areas of South Africa have been made in the past but the government is uninterested in setting anying in stone on a nation-wide scale.  So it enjoys legal status de facto through WEGRB licensing. 
Taxation
It's worth noting that in all areas of South Africa, casino players and other gamblers are not required to pay any taxes on their winnings other than for horserace betting. Taxes on horse race winnings are 12%.