Thunderbolt Casino Banking Guide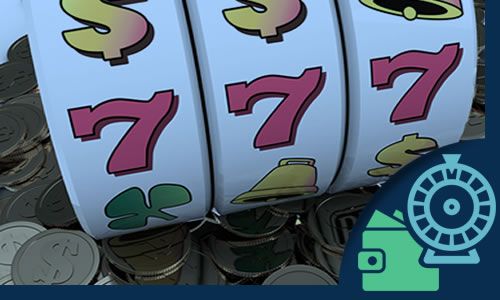 When you open an account at the Thunderbolt Casino you have your choice of multiple banking options that allow you to conduct your casino transactions easily in a way that fits your personal needs. This Thunderbolt Banking casino guide gives you a full overview of everything that you need to know when you're playing for real money prizes.
Online Casino Gaming
When you enter the online casino you'll be able to choose your mode of play. You can play any of the games at your leisure in the casino's Free Mode. Casino consultants note that this is a great option for players who aren't ready to compete for real money, or for gamers who want to check out a new game and play for free before they make a deposit to play for real.
Once you're ready to play in the Real Mode for real cash rewards, you'll need to make deposits on the games. The Thunderbolt casino is a no-limit casino which means that there are no minimum limits on the games that you play. You can place penny bets for a slow-paced, sedate low-budget game or you can move into high-roller status and place higher bets for the chance to achieve big payouts.
In order to make those bets you must first fund your casino account. You can add money to your casino account through any preferred ebanking solution. Once the money is in your casino account you can proceed to place the bets that you want on any of the games that you wish to play.
Mobile Banking
Thunderbolt casino supports all methods of online casino banking for mobile users. That means that, via WiFi or cellular connectivity, you can connect to your preferred ebank and make your casino deposits at your leisure. Then you can continue your connection to the casino on your smartphone or tablet device and play your games whenever and from wherever you wish.
If you're using a mobile and wish to withdraw your casino wins into your personal Internet bank you can proceed at your leisure through your mobile connection.
Getting Started
The Thunderbolt casino can be accessed through a download or instant connection on any PC gaming device or via a mobile connection. Start by creating your free, personal Thunderbolt account. Open your account by clicking on the "Sign Up" button on the casino's home page.
Submit your name and email address on the sign-up form. Choose a username and a password. Your selected username will be the name by which you'll be known during your gaming activities.
Connecting your eBank to your Thunderbolt Casino Account
To link your ebank account to your Thunderbolt account and make your online casino payments and withdraw your payouts you'll be asked to submit a proof of identification. This can be a passport, a driving license or some other authorized color ID. You will also be asked for proof of your residential address (such as a utility bill with your address visible on the bill).
If you plan to use a credit or debit card, submit a photocopy of the front and back of the credit/debit card. Submit an authorization form to demonstrate that you are authorized to use the card for casino entertainment purposes.
There are other options that you can use to fund your casino account. You an use an ewallet or an evoucher account or bitcoins. In addition to the Mastercard and Visa credit and debit cards you can use any of the following Internet ebanking solutions: EASYEFT, Neteller, ECOPayz, Skrill or SID Easy EFT.
If you want to gamble using bitcoins you can make your transfers via Obit Bitcoin, a Neteller operation.
Assistance
The Thunderbolt customer help line is open 24/7. You can contact the help line with any questions. If you need assistance creating your casino account links with your ebank or if you have questions about the games, casino technology or navigational tools, contact the casino at any time.
You can call the casino's help line at 0-800-980-320 or write an email to [email protected]. You can also live chat with a casino representative by pressing the "Chat" button on the casino's support page at which is located at https://www.thunderboltcasino.com/support.
Casino Bonuses
The casino will automatically credit your account with your bonuses so that you will automatically collect all of your free spins, credits, points and casino cash. At Thunderbolt you'll find the most generous casino bonuses in the industry. While South African land-based casinos pay out casino-linked promotional bonuses in the form of restaurant vouchers and hotel discounts, online Thunderbolt players receive their bonuses as real money payouts.
Thunderbolt casino give-aways include a wide range of gift types. There are free spins on the casino's slots, comp points for veteran players who can add those points to their real money points and play for real money on those comp points, a Welcome bonus for new players and more free points, cash and credits.
Whenever the casino gifts you with bonus give-aways you can use those promotional bonuses to play more games for more time for free. You'll collect all of the wins that you achieve via those points as cash payouts!
Thunderbolt bonuses include:
A first-week welcome bonus of 50 free spins on the Panda Magic slots.
Comp Points for veteran gamers that are based on your gambling activities – the more you play, the more comp points you'll accrue! You can then use those comp points at your leisure on any game. so even if you receive comp points on a slots game, you can then use them on a card game or a lottery.
A Thursday bonus that matches any Thursday deposits 150%, up to 1500 rand.
The Friday Facebook bonus which gives you free spins on any slots that you play on Friday. You receive the Friday Facebook bonus via Thunderbolt casino's Facebook page.
VIP Friday bonuses of a 250% match bonus and 50 free spins for VIP players with one deposit of 500 that's made at any time during the previous week.
A 25% Cashback on unsuccessful bets when on deposits made that don't include a a bonus give-away.
Other Thunderbolt bonuses include a mobile bonus for mobile gamers, monthly boosts, midweek free spins, Monday bonuses, midweek specials and more!
Use this handy banking casino guide to get you started on your casino adventure.