Are Casinos Rethinking Games Development in Japan?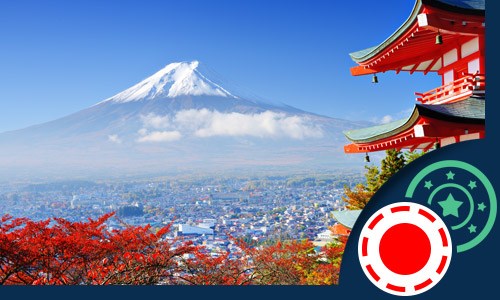 When the Japanese Parliament first approved the establishment of three Integrated Resorts/Casino Games venues in Japan, operators around the world fell over each other to get a head start on being awarded one of the casino licenses. A number of operators set up offices in various Japanese cities and began to woo municipal officials who would be deciding which operator would receive a license.
Now, a number of executives of those same companies that were begging to be granted one of the licenses have backed off. They are beginning to question whether a Japanese casino license is worth the trouble and expense that will be required. 
Companies including Wynn Resorts, Las Vegas Sands Corp and MGM Resorts International have already invested considerable time and money in order to access the Japanese gaming market. Initial estimates were that a Japanese casino market could become Asia's second-largest after Macau.
Now, some of that enthusiasm is wearing off. Representatives of the casino operators who had originally jumped into the bidding say that the process of gaining entrance to the Japanese market is more difficult than they had originally thought. Caesar's Entertainment Corp has already pulled out of the running and Las Vegas Sands seems to be wavering in its commitment to build in Japan.
Frustration Builds
Operators are frustrated by Japan's unclear gaming policies and murky tax structure for gaming revenue.  They say that getting official answers about what they can expect is impossible.  In addition, it was originally thought that casinos could begin operating as early as 2022 but now 2025 seems to be a more realistic target date.
It's become clear that local governments and companies are, for the most part, uninterested in a new gaming industry while worries about crime and addiction is also slowing the process.
So far, only Caesars Entertainment has formally pulled out of the running but behind the scenes, officials of a number of the companies that are still in the running are expressing reservations.  They say that  the difficulties are complicating the process and the potential costs are rising while estimates for an eventual payoff are going down.  
Bloomberg Intelligence contributing analyst David Bonnet commented that, "There's so many different hurdles, it's really called into question the feasibility of these projects. You have this element where it's 'hey we passed this law,' but no one wants to embrace it, and that's the biggest issue."
Backing Off
Caesars was the first operator to give up on a Japanese casino. In August they announced that they had decided to focus on their current businesses instead which included a merger with Eldorado Resorts Inc.
Some operators who had been banking on a Hokkaido casino were taken aback when Hokkaido officials said that they would not be pursuing a bid in the round of license requests. Hokkaido had previously been considered a good bet for a northern Integrated Resort license and Hard Rock International Inc. had been pursuing plans to establish a IR there.
Process
The process for moving gambling forward in Japan will take place in stages. First, three casino licenses will be awarded to municipalities in Japan who want to have an IR built in their city. That will begin in 2021 when the government  will take applications from municipalities which have selected an operator that they intend to collaborate with on developing a resort.
Thus far, Osaka, Japan's second-largest metropolitan hub, has progressed the furthest in selecting an operator. Osaka hopes to use an integrated resort as part of its hosting of the World Expo in 2025. Yokohama, south of Tokyo, has also expressed interest but there is a good deal of vocal opposition from Yokohama residents.
One of the biggest frustrations that operators are encountering is the apparent lack of coordination between  local and national governments. Operators are noting a lukewarm response from Japanese businesses in financing or providing crucial support for the plans.
Bottom Line
Estimates are that it could take $10 or more to build the IRs with the required hotel and meeting spaces.  That's not even accounting for some of the municipalities' demands for road and infrastructure work and security.
Las Vegas Sands President Robert Goldstein notes that the company can develop several casinos in China for the price of building one casino in Japan. "No matter how good you are at this business, that must give you pause and stop and think, 'is that prudent?'" said Goldstein. "Can you really deploy, can you get the return?"
The government's reluctance to be forthcoming with hard information about taxes and gambling policies makes it even harder for the operators to commit. The government suggested that foreigners' gaming winnings be taxed. Even though the proposal has been shelved for the meantime, such a threat would be enough to scare off even the most committed investors. 
Other conditions, that have already been approved, are also worrisome to the operators. One such condition involves a steep 30% tax on gross gaming revenue. Others are the limited allowable casino gaming space and a five-year renewal period for the licenses.
These barriers may hinder project financing. The government has already decided to disallow junkets, which are a mainstay of the Macau casino industry, and to require operators to go through background checks to win a license.
With the majority of Japanese residents opposing casinos, lawmakers have attempted to address gambling addiction and  crime. As a result, junkets -- which bring in high-rollers and are a key driver of revenue in Macau -- won't be allowed in Japan, and operators will have to go through background checks through a casino commission to win a license.
Goldman Sachs Group analyst Masaru Sugiyama said, "Japan is a fairly costly market in terms of taxes and government requirements. It's essentially a balancing act between that costly government and tax structure versus the potentially attractive market." 
Las Vegas Model
Despite the pessimism about the future of the IRs in Japan,  Japanese officials have requested help from Las Vegas gaming regulators to help them create and implement reasonable regulations.
Becky Harris,  former chairwoman of the Nevada Gaming Control Board, was invited to speak about effective casino regulation to Japanese government reps. According to Harris, "Japan is still working on creating their regulatory environment, so there's a lot of speculation as to what that could look like,"
A number of major US casino operators, including MGM Resorts International, Wynn Resorts, and Las Vegas Sands, still hope to break into the Japanese gambling market. A spokesperson for MGM Resorts International commented, "We think there would be a tremendous amount of demand, and ultimately a public listing of these types of Japanese resorts would be very appealing."