Your Android Mobile Casino Guide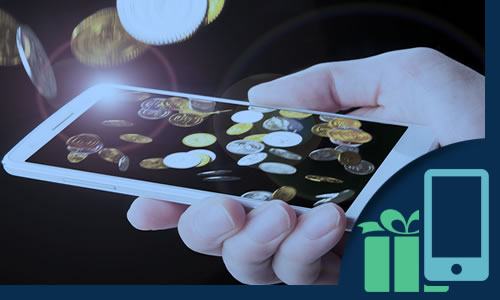 The mobile casino industry has been growing rapidly over the past few years, and one of the most important innovations to date has been the development of optimized Android mobile casino websites. These sites were in the pipeline for quite a long time, but have only recently begun to realize their full potential.
There are two primary ways that you can enjoy playing awesome online casino games on your Android mobile device. In this article, you will learn about the pros and cons of both methods, so that you can ultimately find the perfect Android casino that fits your gaming needs. Let's get started!
An Application Fit For A Casino King
The first option is to utilize an online casino that has a specific real money casino app on Android phones. There are both positives and negatives to making this choice.
First, the positives: by choosing an application specifically for Android phones, you can ensure that you will have excellent quality in your gameplay. Having an app means that the casino has hired specific web and app designers to convert their top-rated games into a playable format that will feel natural and satisfying on your Android phone screen.
You can also expect to get regular updates from the team that will further streamline your playing experience. There will also likely be a dedicated support team for the application, so if you have any qualms or concerns about the way that the application is working.
A final benefit is that a casino application is more likely to be able to store information about your gameplay than a website. For some players, this is a massive benefit that really makes them want to exclusively play at casinos with apps.
While there are many positive benefits to playing at an online casino that has its own dedicated application, there are also some problems with it. First of all, you are likely to have a smaller pool of online casinos to choose from. While many casinos have optimized their websites for viewing on smartphone, less of them have created a whole separate application for you to download.
Another detriment of having casino applications is the space that they can take up on your phone. In order to have such awesome graphics and seamless gameplay, casino applications can be rather large and bulky. This can decrease the amount of room on your Android smartphone that you can use for other things you enjoy, such as music, pictures, and other applications.
The App Store has only very recently begun accepting real money casino apps, so as of this reading, your choices will be very limited. On the other hand, the App Store is FULL of play for fun casino games - here your choices will be wide.
In addition, you may find that certain applications require that you pay for the application itself. This is usually not a very large amount of money, but when you consider the fact that most websites are free to play on, this can change how you feel about them.
The Perfect Online Casino Website For Your Android Device
The second way by which you can enjoy fabulous casino games on your Android phone is by using a website that has been optimized in order to allow you to for viewing on phones. Similar to the option above, there are both pros and cons to consider.
Benefits to this option include a wider range of casino options, no storage space needed, and no extra cost. It seems that it must be more cost-effective for casinos to optimize their websites, as opposed to developing a whole new app (or multiple apps, for different types of phones), for many casinos have chosen to go this route.
This also allows them to more easily appeal to a larger population of smartphone users. In order to get the same kind of exposure using applications, they would have to make multiple applications for multiple app stores. This also means that if you ever start using a different type of phone, you will be easily able to access your favorite online casinos once again.
It is also convenient that Android mobile casino websites do not take up any space on your phone. You can easily create bookmarks that allow you to quickly navigate to the websites, so it will almost be equivalent to having an application.
Another benefit is that there are usually very few differences between the desktop website and the mobile website. As a result, if you are already used to using the desktop website, then you will easily be able to transition to using the mobile website. In contrast, designers often change around the navigation in applications, so it could take you longer to get used to using the application.
However, there are also some negative aspects to using the mobile optimized website. Although it is optimized, it may be the case that casino applications still have better graphics and gameplay speeds. There are also extra navigation steps involved in using a website (unless you bookmark it and keep your phone well organized).
The Bottom Line On Android Phones and Mobile Casinos
Ultimately, it is up to you to weigh the pros and cons of playing on an Android casino either through an application or a mobile-optimized website. We hope that this analysis has been helpful! It can also be a great idea to do some of your own research on the Internet and talk to you casino-loving friends about casinos that they enjoy.
One resource that can help you choose where to play is the Casino Connect Android application. This application can give you information about many different online casinos that you can play on mobile, and will be able to help you choose the best free bonus no deposit casino on Android for you. With careful consideration and these awesome tips, you will enjoy playing on an Android mobile casino in no time at all.