Thando's Trip around South Africa
Thando's Trip around South Africa
New Promos
During the month of October at Thunderbolt, our lovely mascot Thando the Chameleon will be on the GO!
Thando's travels are split into four weeks and you are invited to join in on the fun. Get to know some of the most fun and interesting places to see.
Keep an eye out for more information about what's to come during his first week of travels. Here's a hint- Thando's trip begins in the KwaZulu Natal region.
KwaZulu- Natal Region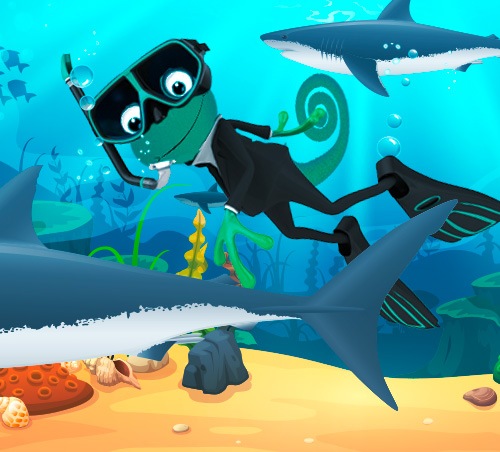 Thando began his fun activities in Durban, the largest city in the province of KZN. Here, he enjoyed two polar opposite experiences, both adrenaline and relaxation. He started by going to the number one theme park in Durban to swim with his favourite big fish, the sharks! Make sure to go and claim your free spins bonus for the first leg of the trip.
Too bad he's not in time to witness the annual Sardine Run, where a school of billions of tiny little silver fish migrate along the shoreline, from the cold Cape seas to the warmer tides that KwaZulu- Natal have to offer.
Moses Mabhida Stadium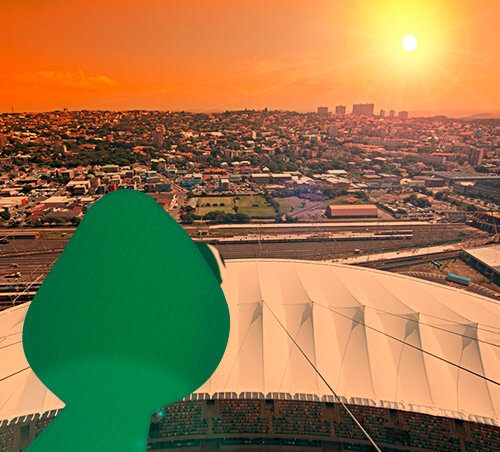 For some more adrenaline and his daily soccer dosage, Thando visited the famous Moses Mabhida stadium where he enjoyed his first time on the big swing at sunset when it's most beautiful.
All that adrenaline made Thando extremely hungry. It's time to indulge in one of Durban's favourite traditional dishes- The Bunny Chow. Mmmmh yummy, the hollowed out loaf of bread is filled with the nicest curry he's ever tasted, and very convenient to eat whilst on the go. He's on his way to Pietermaritzburg right now, hop on and don't miss out! 
National Botanical Gardens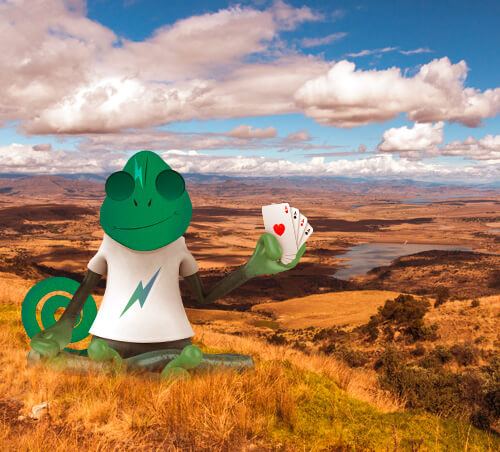 After an adrenaline filled week- swimming with the sharks and free falling for 80 Meters on the Big Rush Swing, Thando decided that some relaxation is on the cards. He took a trip to Pietermaritzburg to visit the National Botanical Gardens , where he enjoyed exquisite scenery, indigenous fauna and flora and the famous insect hotel. Can you feel the relaxing vibes?
Egoli Region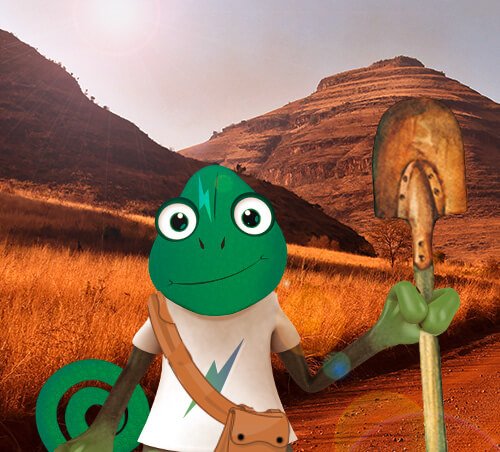 Join Thando this week as he sets out in search of treasure. He'll start off in the Egoli region. Since it's known to be the "Place of Gold" Thando is confident about finding vast treasures here.Perhaps he'll stumble across a Cullinan diamond, or something similar would also be great. The Cullinan diamond is the world's biggest diamond and was found in Gauteng in 1905. Weighing in at a whopping 3106.75 carats! Finding one would be Thandos ultimate treasure discovery.
Gold Reef City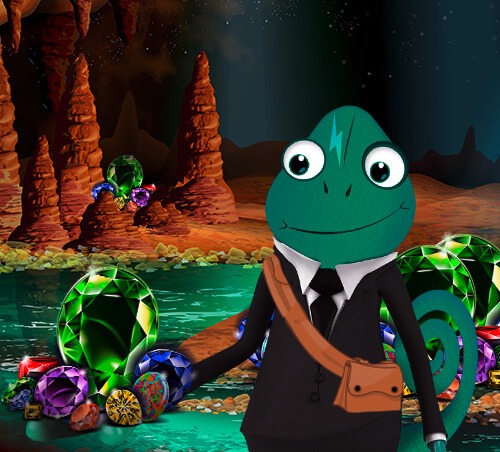 His second stop in the Egoli region was at Gold Reef City , where Thando enjoyed a ride on the 'Shaft of Terror' Rollercoaster that involves a 47M vertical drop, going both above- and underground! After a short break to catch his breath, he then proceeded  with his main mission- Treasure hunting! Here, he hunted for gold, gems and other semiprecious stones native to South Africa. Thando's favourite is the Dioptase, which is yours? Try playing Gemtopia and help him find all the gems still hidden underground!
Cradle of Humankind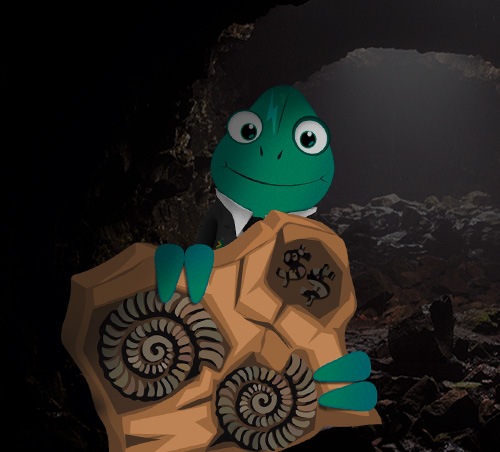 This last leg of the hunt within the Egoli region brings with it an exciting twist- Thando is visiting The Cradle of Humankind.He really enjoys getting in touch with his ancestors, hence, he's on the lookout for treasures in the form of fossils and old stone tools today. Join him in searching the caves where our 4 million year old ancestors and some 9 000 stone tools were first discovered.
Try playing the game T- Rex and help Thando discover them all.
Trip Along the 3000km Coastline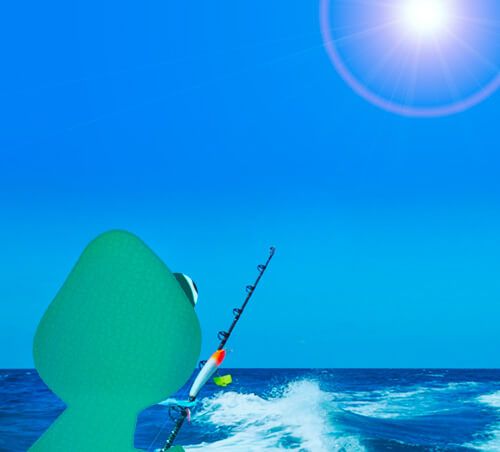 This week is where Thandos travels along the 3000km stretch of coastline begin. So far he's witnessed remains from some of the over 2000 shipwrecks that have occurred here, but his main focus is on seeing some of his favourite animals. Join him as he takes part in numerous activities that make for an extremely eventful week. Today he is out Deep Sea Fishing at Mazeppa Bay.
Addo Elephant Park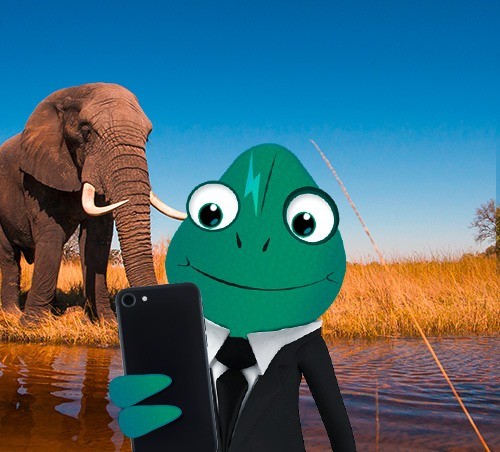 Thando went off to Addo in the Eastern Cape region where he visited his best friends the Elephants at Addo National Elephant Park. These creatures are big and bold yet soft and kind and the also possess a great number of the finest human traits such as intelligence and emotion. Thando really enjoyed his four wheel drive safari and got to see many different types of animals, other than just the Elephants. He also witnessed various, majestic creatures come together and unite at the waterhole for a drink.
Plettenberg Bay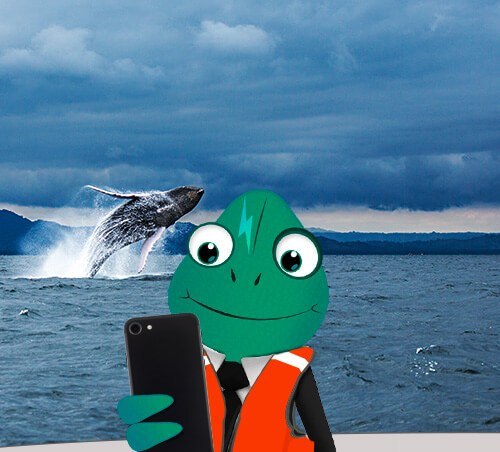 He also visited Plettenberg Bay where he embarked on yet another safari, this time on the ocean though. Here he saw loads of whales and dolphins. Get in on the fun ???? and try playing the game Crystal waters.
Cape Agulhas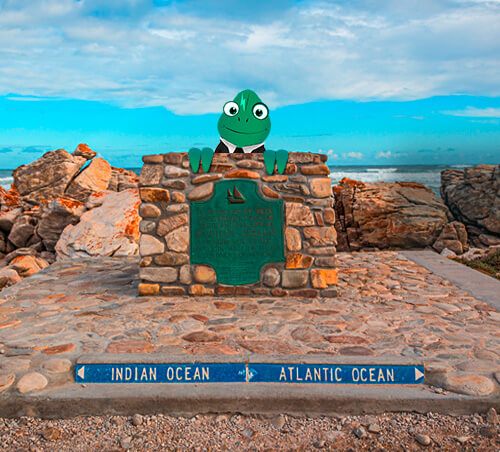 Making his way along the coastline- to the Western Cape, Thando visited the Cape Agulhas and with wide eyes, he witnessed the point where two oceans meet. He can now say he's literally been to the southernmost point of Africa- Lekker! He had to take a dip and test the temperatures that both the warm Indian Ocean and cold Atlantic Ocean bring.
Robben Island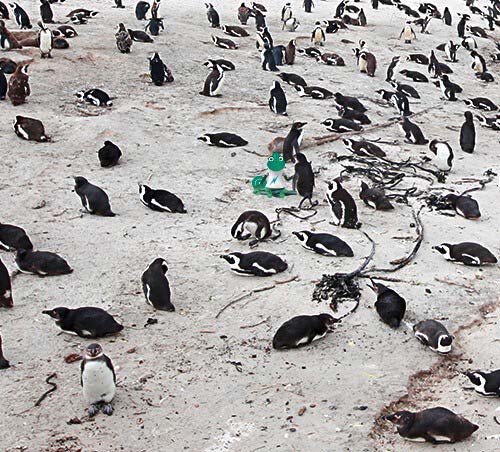 Thando went to the oval shaped Robben Island> and this marked his last destination for his trip around SA. Did you know that Robben Island was formed due to an ancient erosion which resulted in what we see today- a submerged mountain.
MORE NEWS