Casino Online Games Sports Betting in Australia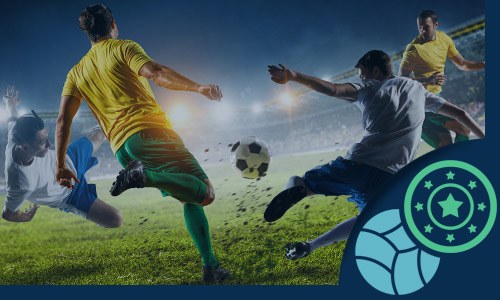 As casino online games and sports betting takes off in America, other countries are looking for ways to grow the industry while making sure that it is better regulated. In Australia, new laws have been introduced to tip the balance in favor of the gamblers over the operators' house edge.
Australia and Sports Betting
Online sports betting is legal in Australia. Multiple state-licensed sportsbooks operate throughout the country. The sportsbooks are obligated to fulfill the licensing requirements of the state in which they operate and those laws vary from state to state. Sportsbooks may not advertise 'real money' online interactive gambling services, such as online casino games, to Australian residents.
There are a number of bookmakers who offer licensed online sports betting in Australia. The bets, however, must be placed with a licensed bookmaker via online live bets over the phone.  
New Law in Victoria
Victoria, Australia's second-most populated state, recently enacted new sports betting laws. The goal of the new law is to provide Victoria residents with safe and secure sports betting options. The new laws aim to prevent gambling operators from offering incentives that require that the player continues to gamble before s/he can claim the incentive.
Growth Industry
Australians have been avid participants in the sports betting industry for many years but now, a new survey shows that it's growing even more. Betting on horse races remains the most popular form of sports betting in Australia but Aussies enjoy betting on a wide variety of additional matches, from this year's World Cricket Cup and Women's World Cup of Soccer to tennis, rugby and more.
An average of 1.8 million adult Australians engage in sports betting activities  with the vast majority betting on racing events. That number represents 7.9% of adult Australians who bet on sporting events. The number of Australians who bet on the races is declining  and the age of racing bettors is increasing. The average age of bettors on racing events in Australia averages between 50 to 79. .
In general, the total number of Australian sports bettors is growing. Most sports bettors in Australia, as in other countries, are men. Statistics show that more Australians, both men and women, are betting on sports as their preferred form of gambling.
The sports that drew the highest level of betting in 2019 included rugby and football. The Women's World Cup, the Rugby World Cup and the Cricket World Cup marked the events that contributed the most to the growth registered by Australian sports betting in 2019.
Australian Sportsbooks
Australia Totalisator Agency Boards (TABs), which include TAB (Victoria), NSWTAB (Northwest Territories) and UBET (Queensland, South Wales, Tasmania and Northern Territories) accept pari-mutuel bets. Such bets involve pooling all the bets made on an event with the dividends determined by the weight of the money bet on each competitor. The competitor that has attracted the lowest number of bets will return the highest dividend while the competitor that attracted the most bets will return the lowest dividend.
Australia TABS also offer fixed rate options. Most bookmakers offer tote-based betting products.
Some of the best known sportsbooks that partner with the Totalisator Agency Boards include:
CrownBet
CrownBet focuses on the Australian market and accepts only Australian dollar accounts. The sportsbook offers promotions and loyalty rewards. Odds are posted in decimal and the book features a strong selection of both sporting and racing events. The interface of the site is modern and intuitive with a three-column layout that shows a selection of markets and odds. Betting apps are user-friendly. 
Bet 365
Bet 365 is a leading sportsbook operator worldwide. Their site highlights football and includes a live streaming feature. The "edit bet" feature gives bettors a chance to add, remove or exchange choices from unsettled bets. In addition to bonuses and other deals, there's a "Specials" section that caters to Australian punters. That section involves "specialty" bets such as bets on events like TV shows or elections. 
The interface offers excellent functionality and the site gives the most competitive odds alongside a wide selection of local and international betting markets.
Sportsbet
Sportsbet has been operating in Australian for over 15 years. It is owned by the gambling operating giant Paddy Powers.  Accessibility to the site is easy and there's seamless betting with social media links. Sportsbet also features a Punters Club where you can join with friends to network for interaction.
Another highlight of Sportsbet is the range of local banking options and rates. You can deposit directly, with no need to scan through exchange rates, and cash out immediately.
PalmerBet
When you bet with PalmerBet you start out with a significant sign-up bonus that gives you 100% match bonus credits on your first deposit. The site focuses mainly on horse racing including events from multiple countries across the globe. Bettors can click on a horse's photo to find out more about the horse.
PalmerBet doesn't offer click-to-call betting options.
UniBet
Unibet's flash interface offers a search engine that makes it easy and accessible to learn more about any team, player or event. The menu of betting options focuses heavily on Australian sporting events.
There are lucrative promotional offers including bonus bets of $80 on an initial deposit of $20.