Wynn Prepares to Expand to Australia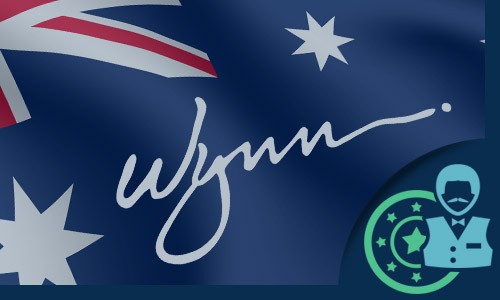 While things are business as usual at our very own, Thunderbolt Casino - new games, new promotions, new bonuses notwithstanding - the world of land-based casinos is always popping.  And the latest Wynn news finds us looking to the east. 
Wynn Resorts is involved in talks to buy the Australian casino operator Crown Resorts Ltd. Wynn is prepared, reports indicate, to spend as much as $7.12 billion for the purchase. The Las Vegas casino heavyweight is considering new avenues for growth in Asia as the gambling enclave of Macau, where Wynn has a large property, experiences a slowdown.
The proposed deal will allow billionaire owner, James Packer, to divest Crown Resorts, his single largest asset. The news of a possible deal caused Crown shares to soar Tuesday. The company confirmed that they were engaged in confidential discussions with Packer and the market clearly approved. Shares climbed 19.7 percent to close at A$14.05. Shares of New Zealand casino Skycity Entertainment Group Ltd. rose 2 percent while shares of Crown's Australian rival Star Entertainment Group Ltd. jumped 5.4 percent.
Asia
The Melbourne-based Crown is almost solely focused on its domestic market where big-spending VIP gamblers have become more elusive. This makes Wynn's interest in the company curious, However, it fits in with the company's recent pattern of seeking to bolster its presence among Asian bettors.  
At the present, Wynn's presence in Asia is limited to Macau. That makes the company overly vulnerable to the whims of the Chinese government. Wynn Resorts seems to have concluded – correctly, most observers believe – that, in order to take full advantage of the new Asian interest in gambling entertainment, it must diversify its assets in the region.
Many of Wynn's biggest competitors already have footholds in Asia. Las Vegas Sands Corporation has a Singapore property and Melco Resorts and Entertainment Ltd is represented in Manila. Wynn, on the other hand, is currently confined to Macau where there doesn't seem to be a lot of room for expansion. And while the company may receive one of the three Japanese operating licenses that are to be awarded sometime in the next year-and-a-half, getting a license isn't anything that the company can count on at this time.
Bloomberg Intelligence Asia gaming analyst Margaret Huang commented that "Wynn's pursuit of Crown represents the need for Macau operators to expand in other markets to support long-term profit growth. But, she said, the trade-off is that the deal will siphon off cash that Wynn could use on a Japanese resort. Such a resort will cost at least $10 billion. Huang also noted that the demand for gambling in Australia is weakening and that is of particular concern to all gaming operators. 
Takeover Threat
John DeCree, an analyst for Union Gaming Group LLC, said that Wynn's move to acquire Crown Resorts is likely a defensive move, designed to prevent the company from becoming a takeover target for rivals such as MGM Resorts International or Las Vegas Sands. He said that "not only would a larger enterprise be a more difficult target, but it would deter potential suitors as U.S.-based peers have little to no strategic interest in Australia." 
As for Crown, the company acknowledged that it was in talks with Wynn but that the discussions are still at a preliminary stage. They said that there's been no agreement reached regarding the value, structure or terms of a transaction. Crown is exploring all options, they say, and are not committed to seeing the discussions result in a transaction – any agreement is still up in the air.
Wynn has not yet commented on the talks with Crown.
Crown
Despite being one of Australia's biggest gaming operators, Crown Resorts Ltd is struggling to survive. The company suffered significant losses after a 2016 Chinese government crackdown that resulted in convictions of a number of current and former Crown staff members for illegal promotion of gambling on the mainland.
Since that time, the company sold out of a Macau casino venture and closed all of its regional marketing office in Asia -- those were the offices that funneled VIP gamblers to Australia.  Packer admitted that the episode "shook me to the core." He said that he wanted a more "simple life" and wants to turn around his lifestyle to focus on friends and family relationships. Last year Packer quit the board of his company and stepped down as a director of a private investment company.
Currently, Crown Resorts is building a new six-star hotel, residential and gaming venue in Sydney. The venue is due to be completed in 2021. The company is also focusing on shoring up its existing casinos in Perth and Melbourne.
Agreement Talk
If the agreement comes to fruition, Packer would become a significant shareholder in Wynn Resorts. Since Packer's private investment company, Consolidated Press Holdings, is a large Crown stockholder, any deal would be dependent on Packer's approval.