Jo'burg Nightlife 2018: Best Spots to Eat, Drink and Boogie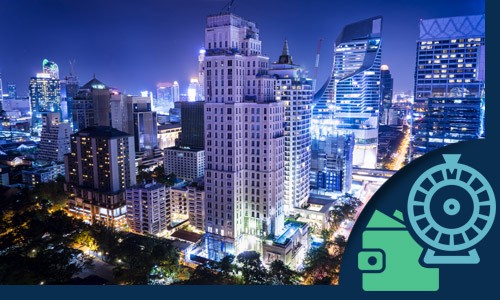 Johannesburg is a suave and sophisticated city.  It's the economic powerhouse of Africa and the personal playground of wealthy well-connected people.  Although it doesn't have the natural beauty of Cape Town or the sultry beach-side vibe of Durban, Johannesburg has a life all of its own. 
Visit the dazzling City of Gold and you'll find trendy eateries, retro nightclubs and splinky shiny jazz emporiums showcasing the best local and international artists.  It's the city that never sleeps.
If you have a touch of insomnia you'll be in great company as you'll find urban dwellers out and about at all hours of the day and night getting their entertainment in.  Once you've dined, dated and danced the hours away you can fire up the game engines at an online casino - like right here at Thunderbolt Casino - and use the proceeds to fund the next night out on the town!  
To ensure you get suitably active and entertained, we've identified five trendy Johannesburg nightspots that demand the pleasure of your company: 
The Orbit Jazz Club - 81 De Korte Street Braamfontein
Situated in the heart of Braamfontein is The Orbit Jazz Club, one of the city's best loved entertainment venues. It is home to South Africa's vibrant jazz community and has hosted all the established and emerging stars of the jazz, blues and funk genres.   
Nightly shows are performed by the likes of The Blue Notes Tribute Orkestra, Tlale Makhene's Swazi Gold, Bombshell Beast, Ziza Muftic, Rebirth of Cool and Ntando Ngcapu and the Crayons.  There are also scheduled events that vary from Comedy Tuesdays with Kagiso Lediga to high energy En Fuego Salsa Nights!
Pop in at The Orbit Jazz Club and you'll not only get your fill of live funk, blues and jazz, you'll have the eclectic menu of the fabled Bistro available at your fingertips.  How does herbed game loin, bamboo steamed line fish, butternut curry or grilled ox liver sound to you?
Stanley Beer Yard - 44 Stanley on Owl Street and Stanley Ave Milpark
Elegant, chilled and with great leisure spaces inside and out, the Stanley Beer Yard offers a glimpse of old colonial Jozi.  It's an upmarket inner-city beer garden with sumptuous seating under the olive trees or in the olde worlde interior with its snug leather armchairs, curios and collectibles and roaring open fire.
On week nights you can hop and bop to The Klassikist, Charles Leonard and an entire line-up of DJs.  Saturday nights are live band nights in the courtyard, where the ambience is mellow and the music predominantly blues and folk rock.  Come Sunday and the grills are wheeled out for the family friendly braai day.
The Stanley Beer Yard is the purveyor of small-batch craft beer, handmade cider and ginger beer with a kick and if you fancy food with Germanic twist there's a menu featuring good reasonably priced artisan hot dogs, beer basted prego rolls, gourmet sandwiches, burgers, salads, platters and grills.
And Club - 45-47 Gwigwi Mrwebi Street Newtown        
Behind the dark grungy entrance and tired inner city location of the And Club is an entertainment jewel.  It's easily the city's best techno, drum and base and house club.  If you fancy superb sounds, awesome ambient lighting and the work of some of the best DJs on the planet, the And Club has it all.
You'll be blown away by music luminaries that include Charlotte de Witte, Andi Bill, Fabio, Dogstarr, Craig Placid and GForce.  The real crowd pleasers are however the regular Addictshun and ToyToy club nights... where anything goes.
Sankayi - 90 Degrees Shopping Centre Rivonia        
Slick, shiny and high end Sankayi is the hunting ground of young upwardly mobile professionals.  You can sink into sheer comfort in the Glam Lounge, get down and dirty in the well appointed private cubicles or do an all-nighter at a nightclub renowned for its sizzling African house, R&B and Latino sounds.
It's a well established entertainment zone that's featured South Africa's finest artists.  Get to Rivonia on the right night and you could be swinging your hips live to the likes of Ice Prince Zamani, Da L.E.S, MiCasa, Zahara, Mafikizolo, Fally Ipupa or Dbanj or dancing to the tunes of DJs Ace, Marlin and Alex.  
Sankayi is a great place to socialise and unwind and if you're smart you'll visit on a Sunday for a slice of the free African buffet!
The Marabi Club - 47 Sivewright Ave New Doornfontein Maboneng     
The Marabi Club is where discerning Jo'burgers go to dine.  It's a veritable emporium of unique and creative dishes that vary from octopus Carpaccio and deep fired quail legs to salmon marinated in yuzu and buttered poached lobster.
The decor is decidedly vintage Johannesburg and features lots and lots of heavily polished wood.  If you have a penchant for good food that's complemented by service excellence you'll simply love The Marabi club.  To crown it all you can listen to live jazz performed on an unobtrusive stage as you enjoy some of the finest victuals served south of the Nile.
There are of course dozens and dozens of restaurants, pubs and clubs that are as interesting and appealing as our top five.  The only way to discover the full gamut of Johannesburg entertainment is to don your party hat and get out and about with the locals.  You'll have the time of your life!